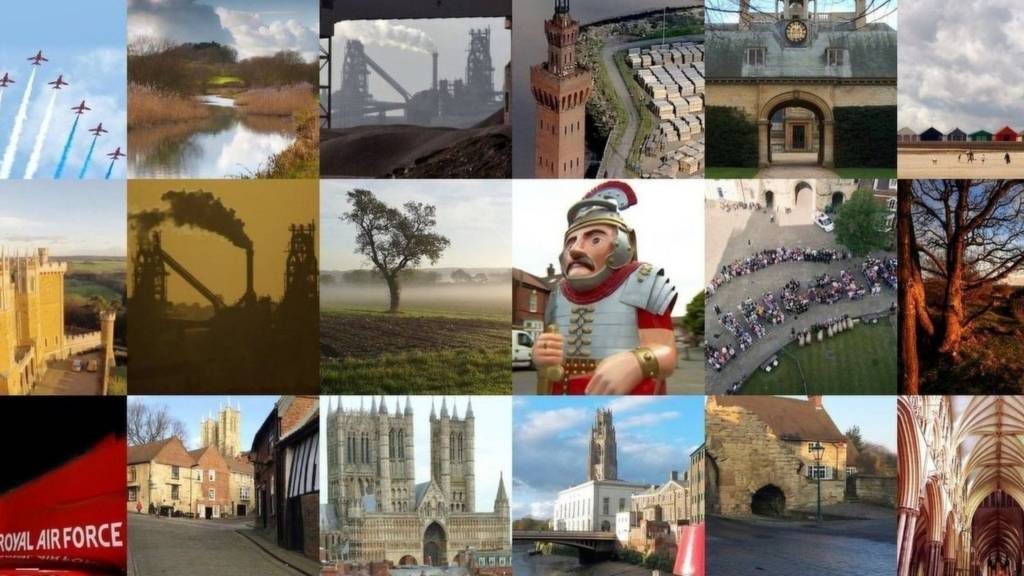 Lincolnshire breaking news: Latest updates
Severe disruption: A1111 Lincolnshire both ways

BBC News Travel

A1111 Lincolnshire both ways severe disruption, from Brickyard Lane to B1449 Thurlby Road.

A1111 Lincolnshire - A1111 Sutton Road closed in both directions from the Brickyard Lane junction in Sutton On Sea to the B1449 Thurlby Road junction in Bilsby, because of emergency repairs.

To report traffic and travel incidents dial 0330 123 0184 at any time

More mental health support for Lincoln's homeless

People sleeping rough in Lincoln are to get more help from trained mental health professionals.

The Lincolnshire Partnership NHS Foundation Trust has been awarded an extra £300,000 to recruit new staff.

It's believed more than half of those sleeping rough in Lincoln have a mental health problem.

The team will bring together doctors, nurses and other clinicians to co-ordinate treatment and support existing rough sleeper projects.

Alison Timmins, from City of Lincoln Council, says she welcomes the extra funding:

Quote Message: It will be invaluable in helping improve the health outcomes of those who find themselves sleeping rough in our city." from Alison Timmins Housing solutions and support manager, City of Lincoln Council

Meals given to county's elderly to combat loneliness

A charity which works with elderly people in part of Lincolnshire says it's serving up 5,000 meals every year in a bid to tackle loneliness.

Copyright: Science Photo Library

Age UK Lindsey says it provides a hot meal to about 150 people in East and West Lindsey every month.

It comes as the Royal Voluntary Service has revealed that nationally almost a quarter of older people skip meals and many eat alone every day.

Chief executive of the charity Andy Storer says the meal service makes a real difference to some:

Quote Message: It's not just about the fact they're going for a hot meal...but they're meeting people, they're talking, they're interacting, they're making new friendships and that has a massive impact on their social well-being." from Andy Storer Chief executive, Age UK Lindsey

Campaigner backs calls for ban on sale of fireworks

The general sale and use of fireworks by members of the public should be stopped, according to a campaigner from Lincolnshire.

Julie Doorne, from the Firework Abatement Campaign, says more than 500,000 people have signed a petition calling for a ban.

She says regulations need tightening up and "firework displays need to be licensed".

Her comments come after a government committee said the irresponsible use of fireworks should be considered as socially unacceptable as drink-driving.

The cross-party committee led an inquiry which found fireworks can be detrimental to animal welfare and can affect people with disabilities or health conditions such as PTSD or autism.

The committee called on the government to fund annual national campaigns from October 2020 which aim to raise awareness of the dangers of fireworks.

University staff announce eight-day strike plan

Staff at Bishop Grosseteste University, in Lincoln, are set to take part in eight days of strike action later this month in a row over pay, working conditions and rising pension costs.

Members of the University and College Union (UCU) will walk out from 25 November to 4 December alongside colleagues from 59 other UK universities.

UCU general secretary Jo Grady said: "Strike action is a last resort, but staff have made it quite clear that enough is enough and universities can be in no doubt about the strength of feeling.

"The first wave of strikes will hit institutions later this month unless universities start talking to us seriously about how they are going to deal with rising pension costs and declining pay and conditions."

Grimsby traveller site options under scrutiny

A shortlist of five possible locations for a new traveller site in North East Lincolnshire is due to be discussed by councillors later.

The council is meant to provide temporary stop-off sites, but there are currently none in the area.

All of the five possible options, including the site pictured above, are in Grimsby.

A final decision on the shortlist will be made tomorrow before local residents are asked for their views.

Man charged with assault and drink-driving

A man has been charged with assault and drink-driving following an alleged "altercation" with a moped rider in Holton-Le-Clay.

The incident is said to have happened at about 21:00 on Sunday on the A16 Louth Road, according to Lincolnshire Police.

The force said a 40-year-old man from Utterby has been charged in connection with the matter and was appealing for witnesses to come forward.

Sparklers recalled after Lincoln man's hand badly burned

A man from Lincoln says he's been left unable to work after a sparkler left him badly burned when it exploded in his hand.

Myles Charles says he was in absolute agony and could not take his hands out of cold water after the incident which happened on Saturday 2 November.

Mr Charles went to the A&E department at Lincoln County Hospital for treatment and claims staff there said it had been the fourth incident of its kind involving sparklers.

He bought the Turbo Sparklers from retailer JTF which has confirmed they will be taken off the shelves and any packets already sold will be recalled:

Rail passengers face delays following incident at Grantham

Rail passengers are being warned to expect "major disruption" to train services following an incident near Grantham.

National Rail Enquiries say cancellations and delays of up to 60 minutes can be expected.

The disruption comes after emergency services responded to reports of an "incident" between Grantham and Retford.

Grantham foodbank sees jump in referrals

Staff at Grantham Foodbank say they saw a 36% rise in referrals last month compared with the same time last year.

The news comes a The Trussell Trust, which helps run the food bank, published itsState of Hunger Report.

According to the report many people using food banks had an income of just £50 after rent, with almost one in five having no money coming in at all in the month before being referred for emergency food.

The researchers also found most people referred to food banks had experienced a challenging life event in the previous year.

In a statement, the Department for Work and Pensions said it took the report very seriously and continued to work closely with the Trussell Trust on the issue.

Brian Hanbury, who manages Grantham Foodbank, says they open three times a week and demand is huge:

Quote Message: We're open for two hours at a time, we work with fifty three front line agencies so we can distribute anything up to half a tonne to three quarters of a tonne of food in a matter of two hours." from Brian Hanbury Grantham Foodbank

Councillor apologises for 'stupid' Corbyn slur

A West Lindsey District Councillor has said he's deeply sorry for "stupid" comments he made in a tweet about Jeremy Corbyn.

Copyright: West Lindsey District Council

Councillor Roger Patterson was ordered to publicly apologise after tweeting that the Labour leader "should be swinging from the gallows like Saddam Hussein".

Last night he made a public apology at a full council meeting.

Quote Message: I'm a believer in holding your hands up when you're wrong and to take any punishment that comes your way and because of that I cannot justify what I said and I'm not even going to try and justify it." from Roger Patterson District Councillor

Council backs plan to cut carbon emissions to zero

Local Democracy Reporting Service

West Lindsey District Council has set a target to become a net-zero carbon authority by 2050.

Councillors unanimously passed a motion at a full council meeting last night to create a strategy on sustainability and climate change in order to reach the target.

Under the plans, the authority will bring itself in line with the government's net-zero plan.

Council leader, Giles McNeill, said the motion was "deliverable" and that the proposed strategy was "within our grasp to develop".

Watch: Tuesday's forecast for Lincolnshire

Lisa Gallagher

Weather presenter, BBC Look North

We're in for a wet and cloudy day with a brisk north or north-easterly wind.

Temperatures will get up to about 11C in places but it will feel cooler as a result of the wind.

The showers will clear as the day goes on and it will stay largely dry overnight meaning we're in for a ground frost tomorrow:

New special educational needs school in Boston to be built

Local Democracy Reporting Service

Plans for a new 142-place special educational needs school in Boston have been approved by Lincolnshire County Councillors.

Copyright: Lincolnshire County Council

The facility will replace the town's John Fielding School, which would move from its current home on Ashlawn Drive.

It will be built on an area of green space on Kitwood Road, which forms part of St Nicholas Primary School.

The authority said the new build would create 142 places for students and would include: 12 places for children with profound and multiple learning difficulties, 88 spaces for students with severe or moderate learning difficulties and 42 places for students with autistic-spectrum disorder.

County council officials hope to open the school in September 2021.