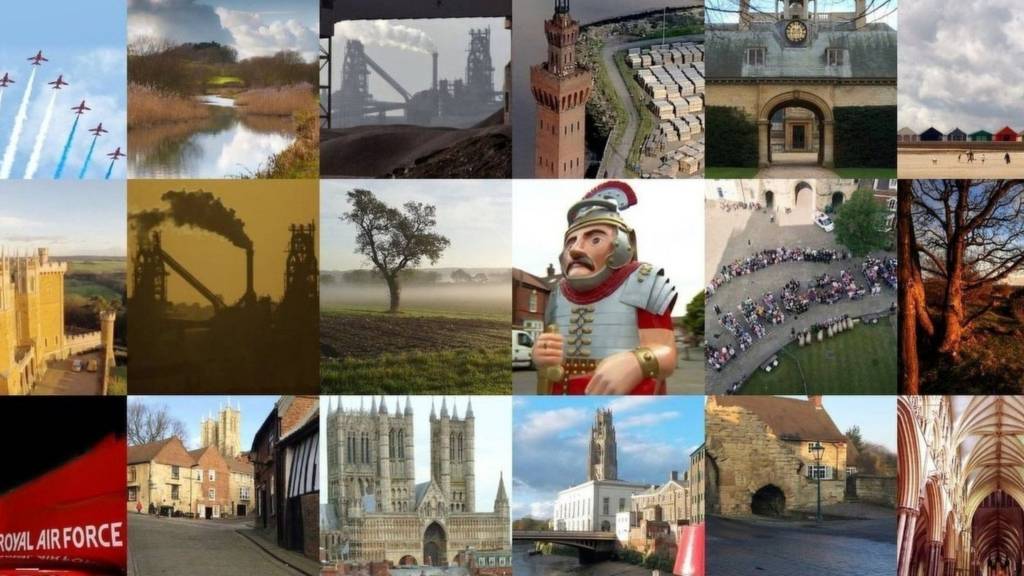 Lincolnshire breaking news: Latest updates
By Duncan Leatherdale & David McKenna

BBC News Online

Chapter 11 - Happy To Be Here

With Trevor's help, James and Freya travel through space (and time!) to hide the rings of protection in the far flung corners of Planet Earth.

Severe disruption: A46 Lincolnshire southbound

BBC News Travel

A46 Lincolnshire southbound severe disruption, from A57 Saxilby Road to Halfway House Lane.

A46 Lincolnshire - A46 closed southbound from Carholme Roundabout in Lincoln to Halfway House roundabout in Witham St Hughes, because of an oil spillage. Congestion to Riseholme Roundabout and the A57 Saxilby Road heading in to Lincoln. There is also heavy congestion on all surrounding routes.

To report traffic and travel incidents dial 0330 123 0184 at any time

Headteacher describes fatal crash scene

The headteacher of a school attended by a teenage boy who was injured in a crash in Lincolnshire yesterday has described the scene shortly after the collision.

A 15-year-old girl was pronounced dead at the scene of the collision in North Hykeham between a bike she was travelling on and a lorry shortly after 17:00 on Wednesday evening.

Copyright: Aaron Ozenbrook

A 14-year-old boy who was also travelling on the bike remains in hospital with serious injuries.

Dale Hardy, the headteacher of the boy's school, Sir Robert Pattinson Academy, says he was at a parents' evening when he found out about the crash.

Teachers ran out to help provide support at the incident, he said:

Quote Message: We heard a helicopter circling. People coming onto site they were telling us there'd been a collision outside, potentially with youngsters involved. That's the most awful news to a headteacher - really, really difficult to face. But something had to be done." from Dale Hardy Headteacher, Sir Robert Pattinson Academy

MOD implements recomendations after Red Arrows crash

The Ministry of Defence says it has started to implement recommendations following a Red Arrows crash.

Cpl Jonathan Bayliss died when the Hawk Jet he was a passenger in stalled and crashed during a training exercise in Anglesey last year.

A report found the pilot, Flt Lt David Stark, who managed to eject, was almost certainly distracted and fatigued because of his hectic schedule.

Cpl Bayliss, who was travelling in the back, had little time to save himself.

The MOD says it accepts the findings of the inquiry and that seven of the 25 recommendations have been completed and are awaiting review. It says work continues 'at pace' on the remainder.

It also says safety is of paramount importance to the RAF but added flying comes at a risk.

Water fountain stops working after one week

It was out of action for a 100 years, cost £40,000 to repair and it's broken after less than a week.

Those wanting to use the drinking fountain in Sleaford have been shocked to discover it's not working today.

And they're not too happy about it.

One man said: "I think it's disgusting. After all that time being boarded up, I think it's disgraceful."

Another woman added: "It's a complete waste of money."

Officials say the breakdown happened because of "bad weather".

'Abnormal load' will be moved with police escort

An 'abnormal load' will have both a private and police escort when it is moved from Sutton Bridge to Kirton.

Copyright: Lincolnshire Police

It will be slow-moving - between 12 and 15 miles per hour - and will be transported on both Sunday 13 October and Sunday 20 October starting between 06:00 and 07:00.

It will take around three to four hours to complete the journey and the main roads effected will be the A17 and the A16.

The abnormal load is in excess of 87m long, 4.8m wide and 380 tonnes.

Potential job cuts at Lincolnshire food company

A Lincolnshire food company is planning its second round of job cuts in less than a year.

Bakkavor is in consultation with 250 staff at its Spalding site.

The company closed its Freshcook meals site at Holbeach St Marks, which employed nearly 700 people, in April.

Family of RAF engineer who died in crash welcome findings

The family of an RAF engineer who died in a Red Arrows jet crash have welcomed the findings of a report into the incident.

Copyright: Royal Air Force

Cpl Jonathan Bayliss (pictured) was killed when the Lincolnshire-based Red Arrows Hawk in which he was a passenger crashed in Anglesey in March last year.

The RAF Service Panel found the pilot, Flt Lt David Stark, was almost certainly distracted and fatigued - factors which led to the crash.

But they said no blame could be attached to Cpl Bayliss.

Family solicitor Tom Spearpoint said the report also highlighted the need for more training for engineers before they travel in jets.

"Had Jonathan had more training and been more aware of the risks this manoeuvre entailed, it's possible he would have appreciated it at that critical movement and may well have have been able to eject," he said.

Flt Lt Stark suffered non-life threatening injuries after ejecting from the plane.

Motorcyclist seriously injured in truck collision

A motorcyclist is in a serious condition following a collision with a truck in Barrow Upon Humber.

The incident happened on the B1206 at about 16:50 yesterday afternoon.

The Suzuki bike was going round a corner when it was in collision with a Scania truck, police say.

The rider came off the bike and was taken to hospital in a life-threatening condition.

He's still in hospital receiving treatment for internal injuries.

The force is appealing for witnesses who saw either vehicle beforehand, or the incident itself.