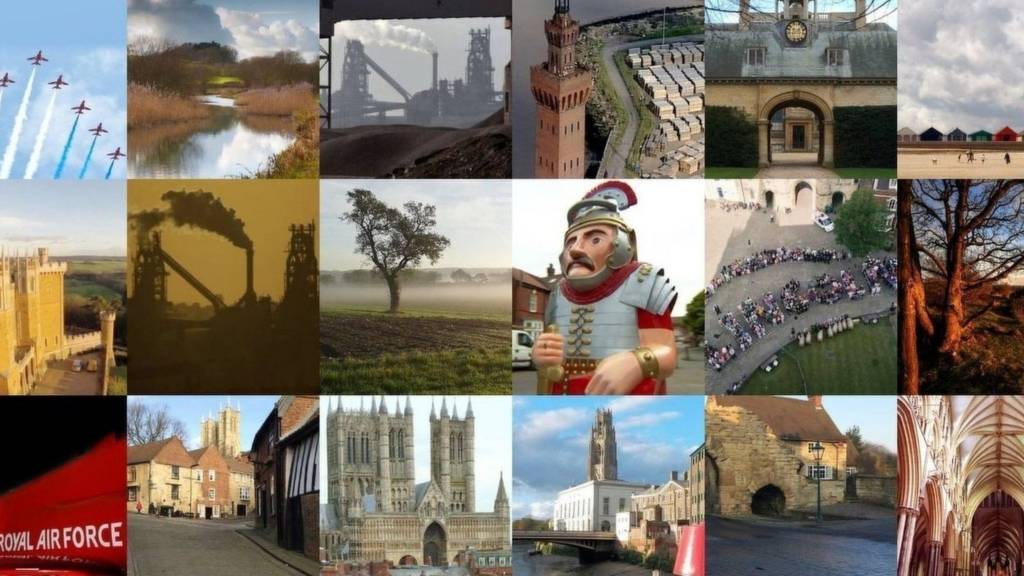 Lincolnshire breaking news: Latest updates
Woman suffers life threatening injuries in car park attack

A woman has suffered potentially life-threatening injuries after she was assaulted in the car park of a fast food outlet.

The woman was attacked outside a branch of KFC at the Gallagher Retail Park, in Doncaster Road, Scunthorpe, at about 19:30 on Sunday.

Humberside Police said a man has been arrested in connection with the incident and is being held in police custody.

The force has appealed for any witnesses to the incident to come forward, in particular two teenagers who sat with the victim until the ambulance came and the driver of a Range Rover who was in the car park at the time.

Flood warnings ahead of heavy rain and high tides

Flood warnings are in place for parts of East Yorkshire and Lincolnshire with flooding expected this evening and tomorrow.

The Environment Agency is warning that flooding is expected along the Humber at Hessle Haven and along the east coast at Bridlington, Hornsea, Easington and Kilnsea.

In North Lincolnshire, river levels have also risen at the Keadby river gauge as a result of high spring tides and high river levels.

Swing bridge repair work hits traders

Traders say major repair work to the Cross Keys Sutton Bridge, on the border between Lincolnshire and Norfolk, is already hitting their businesses.

Temporary traffic lights and diversions are in place and there have been tailbacks of two miles long in both directions.

Pippa Jones, who runs a tea room in Sutton Bridge said the repair work, which is expected to take four weeks to complete, was already taking a toll on trade

"It was horrific this morning, terrible, people are avoiding the area. It started yesterday and we noticed a huge decline," she said.

CCTV images released in Boston assault investigation

CCTV images have been released of two women police want to speak to in relation to an assault in Boston.

Copyright: Lincolnshire Police

Lincolnshire Police are investigating an assault on a woman which took place in Dolphin Lane between 04:00 and 04:15 on 4 August.

The force say they believe the women in the pictures may be able to help with their inquiries.

Lincolnshire farm sees biggest ever pumpkin crop

Wet and warm weather over the summer has led to a Boston farm recording its biggest ever crop of pumpkins.

Bell's Horticultural grows up to half a million of the autumnal orange fruits every year to supply major retailers across the country.

The farm also opens its annual pick-your-own pumpkin event in less than a fortnight's time.

Jed Bound, from the farm, says there've been ideal growing conditions this year:

Quote Message: It's been a lot kinder to us for the crop. It's been a lot wetter and a lot warmer, which has helped in terms of the size of the pumpkins." from Jed Bound Bell's Horticultural

Swing bridge work causes major traffic jams

Repairs are currently being carried out to the Cross Keys Swing Bridge on the border between Lincolnshire and Norfolk.

Temporary traffic lights and diversions are in place and they are causing two-mile queues on either side:

Lincolnshire County Council, which is carrying out the work, says it's trying to minimise delays -but admits they've so far been worse than expected.

The project's expected to last for the next four weeks.

Police called in over Lincoln allotment arson

Volunteers are sifting through damage at a Lincoln allotment after a serious fire there at the weekend.

The plot, tended by gardener Fred Hyde, was used by local residents and people with mental health issues to learn about vegetable growing.

Police have confirmed the fire is being treated as arson.

Man killed in A52 crash named by police

A man killed in a crash involving two cars in Lincolnshire has been named by police.

Cory Joe Peak, 21, from the Boston area, died when his Vauxhall Corsa collided with a Peugeot 1007 on the A52 Boston Road just outside the village of Wainfleet St Mary's on Sunday.

In a statement, Mr Peak's family said: "The sudden loss and emptiness left behind has been felt by so many."

The 60-year-old driver of the Peugeot, a man from Skegness, was taken to hospital following the incident.

Police have appealed for any witnesses or anyone with dash-cam footage to contact them.

No-deal Brexit would be disaster for Scunthorpe - Union

Union leaders are warning that if the UK leaves the EU without a deal, the impact on the already troubled Scunthorpe steelworks would be disastrous.

They say 60% of steel made at the North Lincolnshire plant goes to European customers.

British Steel collapsed back in May putting 4,000 jobs at risk.

After months of negotiation, a Turkish firm is the front-runner to buy the business.

Sean Scorer, from the Community Union, says members don't want to see a no-deal Brexit:

Quote Message: A no-deal Brexit would be disastrous for Scunthorpe and its steel-making and for UK steel-making full-stop. No deal, no trade agreement, disaster." from Sean Scorer Spokesman for Community Union

The BBC has asked for a government response to the union's claims.

Call for better protection for firefighters

Families of firefighters in Lincolnshire are calling on their employers and the government to give them better protection from harmful carcinogens.

Firefighters are getting certain cancers at rates above the national average, according to the UK's Chief Fire Officer Chris Davies.

His acknowledgement is the first time officials have admitted firefighters are getting sick at a higher rate than average - a problem he says is being investigated.

The Fire Brigades Union has called on the government to protect firefighters.

Stuart Fish served with Lincolnshire Fire and Rescue for 30 years, but died from an aggressive form of Lymphoma last year.

Mr Fish's wife, Louise, says she's convinced her husband's career had an impact on his health and says they were both left feeling "cheated":

Quote Message: I can't bring him back, but hopefully I can help highlight that we do need to look into things. We do need to do some research and we need some answers." from Louise Fish

Lincolnshire car crash leaves one dead, one injured

Investigations are continuing after a man died and another was seriously injured in a crash between two cars in Lincolnshire at the weekend.

The collision happened on the A52 Boston Road just outside the village of Wainfleet St Mary's at about 07:50 on Sunday.

The 21-year-old driver of the Vauxhall Corsa, who was from the Boston area, was pronounced dead at the scene.

The driver of the other car, who is aged 60 and from the Skegness area, was taken to hospital.

Police have appealed for any witnesses or anyone with dash-cam footage to contact them.

Two flood alerts for Lincolnshire

Two flood warnings are currently in place in Lincolnshire, with flooding expected in the affected areas.

There's been heavy rain in Horncastle overnight and a warning's in place for the River Waring.

The affected area is immediately upstream of Stanhope Road, where water levels are being monitored.

A warning's also in place for the Alkborough Flats, where the River Trent meets the Humber.