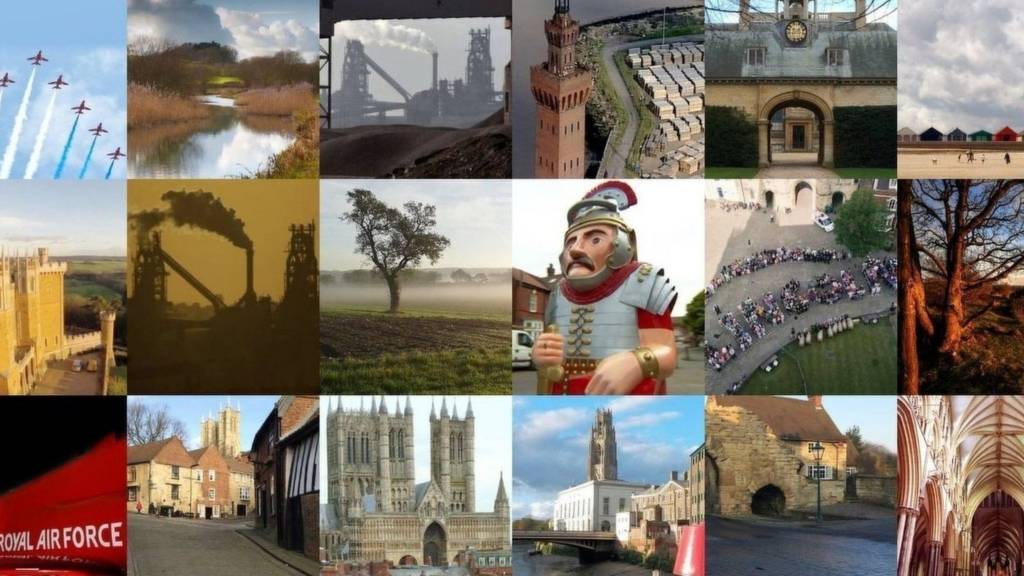 Lincolnshire breaking news: Latest updates
Man arrested in Scunthorpe raid

A man's in custody following a police raid at an address in Scunthorpe.

Copyright: Humberside Police

Officers went to Pryme Road in the town around 1.30pm today.

Suspected cannabis and drugs paraphernalia were seized from the property.

The man was arrested on suspicion of being concerned in the supply of controlled drugs.

Quote Message: This is the latest in a series of warrants that we have been doing in Scunthorpe. We understand the impact that drugs, and the associated crime that often comes with them, can have on a community and we will not stand for it. from Sgt Will Harrison Humberside Police

It will be a dry but cool night in Lincolnshire. Here's the latest forecast:

Louth fire continues to burn

Investigations are continuing after a major farm fire at Louth which needed 50 firefighters to tackle the blaze.

It started on Legbourne Road yesterday.

Around 200 cows had to be moved and nearby fields have been ploughed to stop it spreading.

It's not clear how the fire started.

Lincolnshire expected to miss smoking target

Lincolnshire is expected to miss ambitious plans set out by the government to be smoke free by 2030, according to a new report.

At the moment, figures show just over 17% of the county's population regularly light up.

The report by Frontier Economics predicts Lincolnshire won't reach the target to stop everyone smoking in 11 years.

NHS recruitment bus visits Lincoln

A double-decker bus is visiting hospitals across Lincolnshire this week to give out information to prospective and current staff about the benefits and opportunities of working within the NHS.

The bus is at Lincoln County Hospital today.

The United Lincolnshire Hospitals Trust says visitors will be able to speak to colleagues from different departments to find out about what they do.

McDonald's on the move in city centre

Local Democracy Reporting Service

City of Lincoln Council has given permission for a central Lincoln McDonald's to relocate.

The fast food outlet in the city's Cornhill Quarter will move into the current HMV store on the High Street.

McDonald's revealed its plans to relocate to another area of the city back in July.

Now, city council planning officials have given their backing for the move.

In its plans, McDonald's confirmed that all 83 members of staff will be moved to the new location and the restaurant will retain its 24-hour opening times.

The fast food chain said the move came as part of "the landlord's desire to relocate a number of tenants within the centre".

HMV will relocate into the Cornhill Quarter in the unit next to WHSmith.

Louth farm fire 'could take days to burn out'

Fire crews say a large blaze at a farm in Louth could take up to 72 hours to burn out.

Copyright: Humberside Fire & Rescue

Lincolnshire Fire and Rescue say 5,000 tonnes of straw and 17,000 litres of diesel are involved in the fire at a premises in Legbourne Road

At its height about 50 firefighters and ten appliances were deployed to combat the blaze.

Smoke from the fire which started at about 16:00 on Sunday could still be seen above the town earlier today.

Two hundred cows had to be moved to safety and nearby fields have been ploughed to stop it spreading.

Copyright: Richard Hardesty

Quote Message: We're basically monitoring the fire from all sides and allowing it to burn out under control. Because of the size of the stacks of hay, there is the possibility that as it starts to burn down that it may collapse onto different unaffected areas, so it's important that we maintain a presence here. from Jason Lawley Deputy Divisional Commander at Lincolnshire Fire and Rescue

There could be some sunshine around this afternoon. Here's the latest forecast:

Lincoln's new medical school welcomes students

Lincoln's new medical school will welcome its first students today.

Around 90 undergraduates are starting their five-year course.

It's hoped medics who train in the county will continue to work here once they've qualified.

Quote Message: We've managed to recruit 99 what we think are really excellent students. It's all about providing the skilled workforce that the NHS in the county needs. from Professor Danny McLaughlin Associate Dean of Medicine

Increase in people carrying knives in Lincolnshire

The number of people caught carrying knives in Lincolnshire has risen by 44% in the last year.

Lincolnshire Police say offences rose from 183 per 100,000 people in 2017/18 to 263 in 2018/19 .

The force released the figures at the start of a national week of action named Operation Sceptre, which aims to increase awareness about the dangers of carrying knives

Det Ch Insp Amy Whiffen, force lead for knife crime, said: "People carry knives either for their own protection, to try and gain respect, out of pure anger or because they are intent on committing crime.

"Whatever the reason, carrying a knife means even the smallest situation can escalate into something much more serious or life-changing."

WW2 Dakota makes emergency landing due to engine fault

A World War Two aircraft was forced to abandon a flypast and make an emergency landing at Manchester Airport because of a fault in one of its engines.

The Dakota, from the Battle of Britain Memorial Flight - based at RAF Coningsby, in Lincolnshire - was due to take part in a flypast over Warrington.

It made "an unscheduled landing" on Saturday evening due to an engine fault, an RAF spokesperson said.

"The aircraft landed safely and the pilot was unharmed," they added.

Firefighters tackle blaze at farm

Fire crews are still at the scene of a large blaze at a farm in Louth.

Copyright: Richard Hardesty

Lincolnshire Fire and Rescue were called to the site on Legbourne Road just after 16:00 yesterday.

At its height 10 fire appliances were in attendance.

It's not known if any people or animals have been injured.

Watch: Monday's forecast for Yorkshire and Lincolnshire

Lisa Gallagher

Weather presenter, BBC Look North

It will be a dry and fine day today with temperatures up to 18C in places.

This evening there will be clear skies and lots of sunshine and it should stay dry overnight.

Lincoln's revamped Exchequergate Arch 'looks too new'

A 14th Century building which has undergone a major renovation now "looks too new", according to some observers.

Copyright: BBC/PAUL FARMER GEOGRAPH

The work on Exchequergate Arch in Lincoln's historic quarter is part of a project to improve the city's cathedral and its grounds.

"It looks bland without the centuries of grime," Phil Gresham wrote in his local history group on Facebook.

Cathedral officials said work to remove the "corrosive crust of pollutants" had to be done to ensure the arch survived.