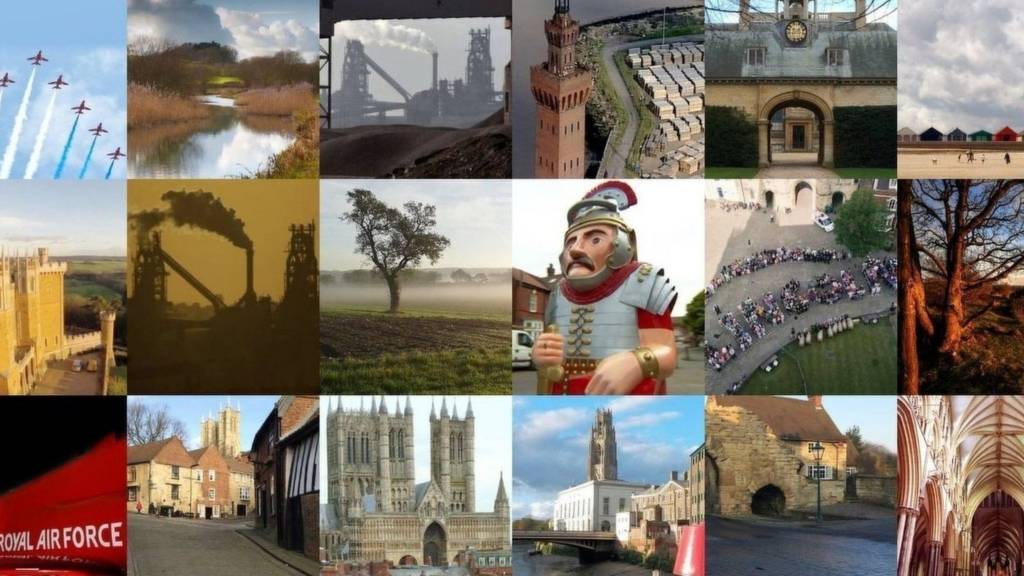 Lincolnshire breaking news: Latest updates
Community takes over at Market Deeping Town Hall

Market Deeping Council has taken ownership of the Town Hall so the district council doesn't have to pay for repairs.

South Kesteven District Council says it doesn't need the building and handing it over will save the authority £50,000.

Market Deeping Town Council has occupied the building since 1977.

The move means it will have to pay for repair and maintenance costs.

Red Arrows suffer 'greenhouse' conditions on US tour

It seems the heat and humidity are proving a challenge for the world famous Lincolnshire-based Red Arrows as they continue their North American tour.

Copyright: Cpl Adam Fletcher/RAF/PA Wire

Members of the team are halfway through their 11-week deployment and have performed displays and fly-pasts over several iconic landmarks, including Niagara Falls (pictured) and the Statue of Liberty.

Red 3, Sqn Ldr Mike Bowden, says: "The heat has a massive effect on the performance of the aeroplane...Taking off to the way the aircraft feels when we're doing manoeuvres.

"Even on the ground, when you're pulling over the canopy, it's like a greenhouse," he said.

The team is currently in Texas, with displays also due to take place in Seattle, Vancouver and Los Angeles to follow in the coming weeks.

Police appeal over woman missing for three weeks

Have you seen Leigh-Anne Hanson? Police in Lincolnshire are appealing for help finding the 25-year-old who went missing about three weeks ago.

Copyright: Lincolnshire Police

She was last seen near the Witch and Wardrobe pub in Lincoln, near the River Witham, according to police.

Leigh-Anne was wearing navy jogging bottoms, a short-sleeved green top and black trainers.

Anyone who has seen her, or knows her whereabouts, is being asked to contact Lincolnshire Police.

Vandals wreck public toilets in Boston

This was the scene this morning after vandals trashed public toilets in Boston, just a week after the council decided to keep them open 24 hours a day:

Copyright: Boston Borough Council

Cleaners arrived to discover cigarette butts in the baby changing area, a broken door, toilet roll strewn over the floor and broken soap dispensers.

Boston Borough Council had decided to keep three public toilets in the town centre open overnight following complaints from businesses that people were urinating in shop doorways.

Boston Borough Council leader Aaron Spencer said he was "really, really, really angry" at what had happened.

"I've not been leader of the council for long and I'm listening to people, trying to address their problems. A subsection of the people, throw it back in the council's face.

"These people are ruining it for the majority...I'm going to have to take the decision to potentially close them again."

Man charged over armed incident in Lincolnshire

A man has been charged with a firearms offence in connection with an incident at a property in New York, near Boston, on Monday.

Officers were called to an address in the Haven Bank area at about 17:50 and advised people to stay in their homes.

Lincolnshire Police said a 65-year-old man has been charged with possession of a firearm with intent to cause fear in relation to the incident.

Union supports axing of Fireman Sam as fire service mascot

The Fire Brigades Union (FBU) in Lincolnshire has welcomed news that Fireman Sam is being axed as the county's fire service mascot.

Lincolnshire Fire and Rescue Service has decided to ditch the popular BBC television character saying it's outdated and could put people off joining the service.

The FBU's Lincolnshire representative, Ben Selby, says: "Our concerns are about the subconscious messages that the term 'fireman' only refers to males in that workforce.

"That's simply not the case. We've got brave women firefighters right up and down the country."

Earlier in the year, the creator of Fireman Sam said he couldn't understand how the programme put women off joining the service.

Horncastle bypass plans shelved

Local Democracy Reporting Service

Plans for a £50m bypass in Horncastle have been shelved, with Lincolnshire County Council saying it's struggling to get funding for the project.

The authority says the benefits of the project aren't significant enough to attract financial backing and is "currently not being progressed".

However, it is "included in the council's pipeline of projects to consider in the future", it adds.

Executive member for highways, Councillor Richard Davies, says: "This doesn't mean Horncastle will never have a bypass, but it does mean we'll need to look at other funding options."

The project was aimed at solving delays on the A158 through the town centre during peak times.

Lincolnshire MP backs road safety campaign

Campaigners fighting to cut the speed limit outside a Gainsborough Primary School say they've received the backing of their local MP.

Parents want a 20mph speed limit introduced outside Castle Wood Academy to keep children safe.

Mum Kelly Geeson says: "Sir Edward is really nice. He says he's fully committed to helping and supporting us."

Parents also want extra pedestrian crossings and a school crossing patrol.

Fireman Sam axed as fire service mascot in inclusivity row

Lincolnshire Fire and Rescue has decided to axe Fireman Sam as its mascot as he "does not reflect what we do" and could put people off joining the service.

Lincolnshire's Fire Chief Officer, Les Britzman, says: "There's been a lot of research that says that images that young people have about what careers they want to do are formed when they are about four or five.

"If you are promoting that image we might be stopping people wanting to apply for the fire service 20 years down the line.

"We've got other images that better reflect what we do; no one is called fireman these days, they're firefighters."

The firefighter from Pontypandy will be replaced with fire extinguisher mascots Freddy, Filbert and Penelope.

Earlier this year, the creator of Fireman Sam said he couldn't see how the children's show puts women off joining the service.

The Fire Brigades Union is supporting the decision.

Watch: Wednesday's forecast for Yorkshire and Lincolnshire

Lisa Gallagher

Weather presenter, BBC Look North

It's a very mild start to the day with a few outbreaks of rain in places.

This afternoon there could be one or two isolated showers but for most of us it'll be dry with temperatures up to 21C.

Adventure playground plan approved despite objections

Plans to build a new adventure playground in a Lincolnshire village have been approved despite residents objections.

At a meeting last night, Nettleham Parish Council gave the green light to plans to install play equipment towards the rear of Bill Bailey's Park in the village.

The plans had been opposed by some residents who were concerned about it leading to an increase in noise and anti-social behaviour and wanted the adventure playground built nearer to the existing play park.