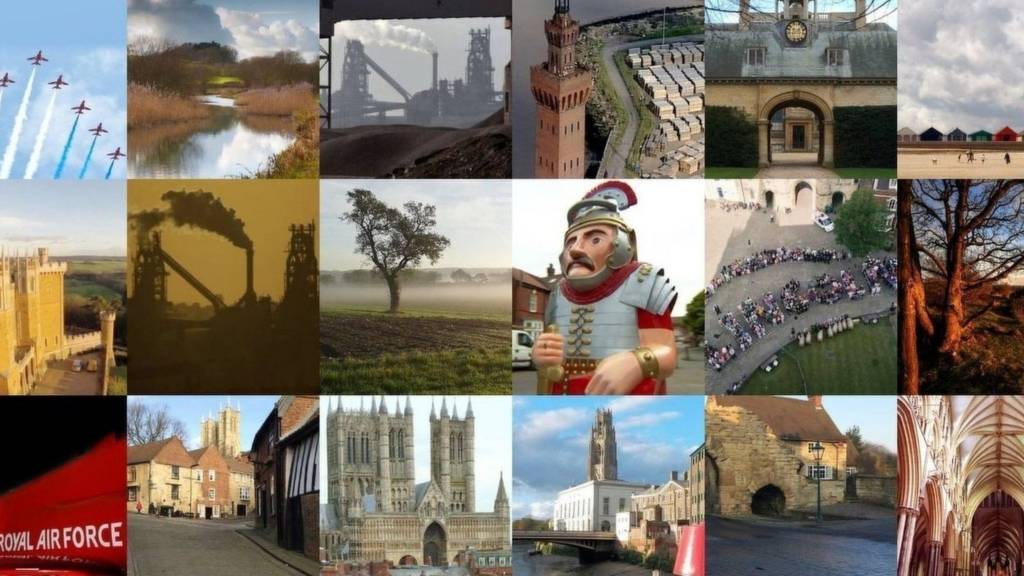 Lincolnshire breaking news: Latest updates
Red Arrows preparing for Ottawa fly-past

Members of the Royal Air Force Aerobatic Team, the famous Lincolnshire-based Red Arrows, are preparing to fly over Ottawa today.

This summer is the team's 55th display season and it is currently touring North America and Canada.

The team shared this photo from Parliament Hill:

Fire crews tackle blaze at Lincoln gas storage facility

Firefighters were called to a blaze at a gas storage facility in Lincoln earlier this afternoon.

A Lincolnshire Fire and Rescue Service spokesman said there was a small fire at the facility on Newark Road.

No cylinders were involved and nobody was injured, he added.

Two hose reel jets were used to cool the structure while the fire was located.

It was extinguished by about 12:30.

GP surgery closed due to 'unforeseen circumstances'

People with a GP appointment at Bardney Surgery are currently unable to get an appointment and are being sent elsewhere.

Parish councillor Malcolm Speed said there is a notice in the window stating a member of staff is off sick, and he has also been told the surgery will be closed for a week.

The group which runs it says the temporary measure is due to "unforeseen circumstances" and alternative appointments are being offered at the Woodhall Spa New Surgery.

A spokesman said: "Due to unforeseen circumstances it is temporarily not possible for a full consultation service to be provided at the Bardney branch practice.

"If any patients have an appointment with a GP they will be offered an alternative appointment at the main site which is at the Woodhall Spa New Surgery.

"We would like to apologise for any inconvenience caused by this temporary reduction in service, but a full range of services is available from the Woodhall Spa New Surgery."

Man arrested after drugs found in Grimsby property

A man has been arrested after police found a number of cannabis plants growing at a property in Grimsby.

Copyright: Humberside Police

The plants were found at an address in Grafton Street earlier today.

Det Sgt Tom Kelly from Humberside Police said: "Today's warrant is another great result for both us and our communities with one in custody and a considerable amount of drugs taken off our streets."

Man seriously assaulted in Louth

A man has been left with a serious head injury after he was assaulted in Louth.

Lincolnshire Police say two male suspects assaulted the victim in Charles Street, Louth, at 06:00 on Saturday.

The force said a 32-year-old man and a 17-year-old boy have been arrested in connection and released on bail.

Officers investigating the incident say they want to trace the occupants of a red coupe vehicle which was being driven along Charles Street at about the same time who they believe may have witnessed the assault or have dashcam footage.

Serious collision closes Langrick road

Main Road in Langrick is expected to be closed all afternoon following a serious collision involving a motorbike:

Specialist 'Mamba' team seize drugs worth up to £63,000

More than 7kg of former legal high Mamba has been seized and nearly 300 people arrested by a dedicated police unit set up to tackle the problem.

Copyright: Lincolnshire Police

The Evita Team was set up by Lincolnshire Police in August last year following a week-long operation targeting drug dealing in the city.

The force said drugs worth an estimated £35,735 and £64,323 have been seized and 294 people arrested in connection with the supply and possession of the substance.

Quote Message: There has been significant progress since last summer in dealing with the issues in Lincoln city centre. We are under no illusions that the situation is perfect, but we have made great strides in 12 months and will continue to tackle the issues." from Sgt Steve Parker Lincolnshire Police

PCC rejects blanket ban on hands-free phone use in cars

Lincolnshire's Police and Crime Commissioner (PCC) says he doesn't support a blanket ban on the use of hands-free mobile phones in cars.

Copyright: PA Media/Barry Batchelor

A committee of MPs is considering today whether the use of hands-free should be banned in cars.

But Marc Jones, Lincolnshire's PCC, said: "An effective hands-free kit can be used safely in a car. So I wouldn't necessarily say a blanket ban is the way I would choose to go.

"If you went to an out-and-out ban you would just see an increase in people using mobile phones illegally. The fact that all vehicles are fitted with capacity to use telephones using Bluetooth - how are you going to disable all that technology in all of those vehicles?"

Mr Jones added that a ban would be "very difficult to enforce" and has called for MPs to find a "practical, pragmatic way forward".

Traffic building up in Spalding following crash

A section of Little London Bridge in Spalding has been cordoned off as emergency services deal with a crash:

Thousands of jobs are at risk in Scunthorpe, as the town's steel plant faces potential closure.

Severe accident: A15 Lincolnshire both ways

BBC News Travel

A15 Lincolnshire both ways severe accident, from A1500 Horncastle Lane to A46.

A15 Lincolnshire - A15 in Welton Cliff closed in both directions from the A1500 Horncastle Lane junction to Riseholme Roundabout, because of accident investigation work.

To report traffic and travel incidents dial 0330 123 0184 at any time

Woman, 78, dies in crash near Lincolnshire Showground

A 78-year-old woman has been killed in a crash on the A15.

Lincolnshire Police said the woman died when two vehicles collided near to the Lincolnshire Showground at about 10:30 on Saturday.

The force said the road will be closed from 11:00 to 12:30 today between Tillbridge Lane and the Riseholme roundabout to allow officers to investigate the collision.

No further details of the crash have been released.

County attractions among top 500 'unmissable experiences'

Four Lincolnshire attractions have been named among the UK's top 500 "unmissable experiences", according to Lonely Planet.

The travel guide company has included Burghley House (above), the Viking Way Walk, Lincoln Cathedral (below) and Woolsthorpe Manor on the list.

Lincoln Cathedral is number 78 on the list, the Viking Way Walk - a long distance trail running 147 miles between the Humber Bridge and Rutland Water - is 342 and Burghley House, near Stamford, is number 486.

Woolsthorpe Manor, childhood home of Sir Isaac Newton and home to the apple tree said to have inspired his theory of gravity, was placed at 384.

Severe disruption: A15 Lincolnshire both ways

BBC News Travel

A15 Lincolnshire both ways severe disruption, from A46 to A1500 Horncastle Lane.

A15 Lincolnshire - A15 in Riseholme closed in both directions from Riseholme Roundabout to the A1500 Horncastle Lane junction, because of a police investigation.

To report traffic and travel incidents dial 0330 123 0184 at any time

New dementia support service in Lincolnshire

A new support service for dementia patients and their families is being launched in Lincolnshire.

Copyright: Getty Creative

Three organisations - St Barnabas Hospice, Dementia UK and Lincolnshire County Council - are working together to provide the county with six specialist dementia nurses or "Admiral Nurses".

They will work with families to provide one- to- one support.

Tracey Carter, from Dementia UK, said: "Our focus, for want of a better word, is to try and enable families to stay in the here and now, to focus on the here and now and to develop a good quality of life and to help them live well with dementia. And then to feel less fear and less stress about thinking about the future and planning."