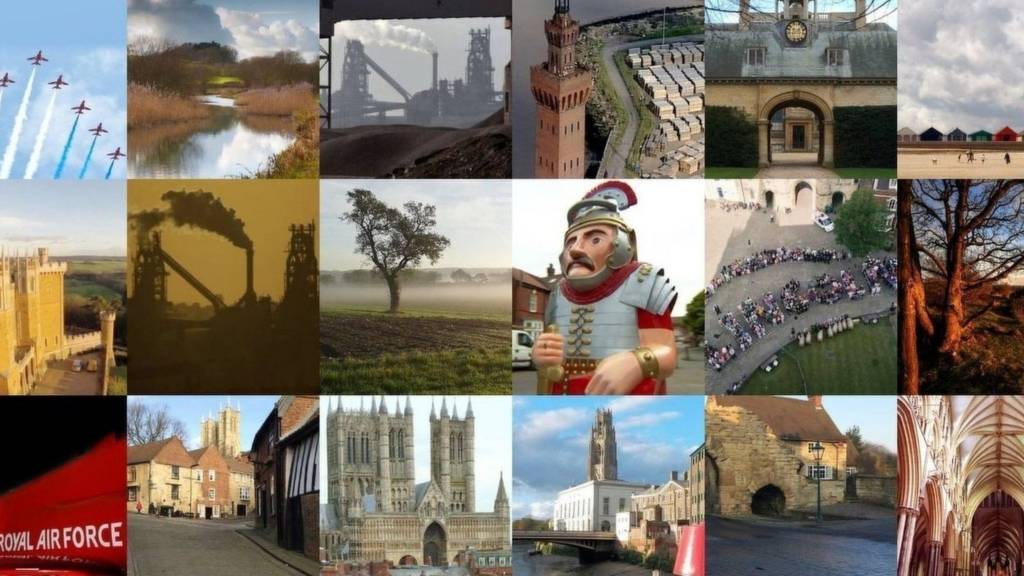 Lincolnshire breaking news: Latest updates
Damaged wires on East Coast Main Line causing disruption

There's disruption to trains in Yorkshire after damage to overhead wires on the East Coast Main Line for the second time this month.

The disruption comes after a similar incident on 10 July when all lines were blocked after damage to overhead wires:

While LNER have confirmed that the 15:45 service form Leeds to Kings Cross has been terminated at Doncaster.

National Rail say trains may be cancelled or delayed by up to 90 minutes and customers can use their tickets on "reasonable routes".

Fire service warning over preventable blazes in heatwave

Lincolnshire Fire and Rescue Service has issued fire warnings after several preventable blazes caused by naked flames during the current heatwave.

Last year, dry weather caused a number of fires in fields and on grassy areas across the county (pictured).

So far this week, the fire service has already dealt with two incidents caused by members of the public using naked flames to deal with household issues.

One man accidentally set his wall insulation on fire while using an improvised flamethrower to try and destroy a wasps' nest in Lincoln.

In another incident, near Louth, a resident suffered burns to their legs when a petrol can exploded after being used to clear weeds.

Quote Message: In hot dry weather, any kind of naked flames can easily spread. Weedburners should be used with extreme caution anyway, but please don't try and make your own, and we'd advise not to use them around dry grass in the current conditions." from Karen Gardner Community Fire Safety Manager, Lincolnshire Fire and Rescue

Severe disruption: Lincolnshire both ways

BBC News Travel

Lincolnshire both ways severe disruption, at Ropsley Turn Off.

Lincolnshire - Ropsley Road in Oasby closed and queues in both directions at the Ropsley Turn Off junction, because of a vehicle on fire.

To report traffic and travel incidents dial 0330 123 0184 at any time

Five things you didn't know about Lincolnshire's flag

Lincolnshire's flag is flying in Parliament square today to celebrate Historic County Flag Day.

But, it may surprise you to know that the flag (pictured centre) isn't actually that old.

Lincolnshire's flag was designed as part of a campaign by BBC Radio Lincolnshire just 14 years ago.

The red cross in the centre of the flag is a nod to St George's flag, and the yellow trim around the cross represents the "Yellowbelly" nickname given to people from Lincolnshire.

The green and blue quarters represent the rich farmland of the fens and the coastline of the county respectively, while the fleur de lys in the centre is a symbol of the city of Lincoln.

James Cook

Chief News Correspondent for The Nine

Bogus 'air pollution' signs appear in Lincoln

Local Democracy Reporting Service

Signs which have appeared in Lincoln city centre warning of a health risk to local people due to "high air pollution" are "misleading", according to City of Lincoln Council.

Half a dozen signs can be found at the bottom of Lindum Road and down Broadgate at traffic lights and pedestrian crossings.

They include the city council's logo and warn people that air pollution in the area may "adversely affect" their health or "cause premature death".

No one has yet come forward to claim responsibility for the signs.

City council officials said the authority is not responsible for the signs and added that air quality has improved in the city.

It comes ahead of a council meeting tonight in which the council plans to declare a "climate emergency".

Lincolnshire heritage building changes approved

Changes to the future of some of Lincolnshire's most historic buildings look set to go ahead after a council committee unanimously recommended approval of the proposals.

Under the plans, Lincolnshire County Council will no longer run The Usher Gallery in Lincoln, Gainsborough Old Hall, Discover Stamford, Ellis Windmill, Burgh le Marsh Windmill and Alford Windmill.

The County Council says it expects to save £750,000 from the move, and will retain control of Heckington Windmill, The Museum of Lincolnshire Life and The Battle of Britain Memorial Flight in Coningsby.

A scrutiny committee, which is established to pick holes in council plans, recommended them for approval this morning.

Protesters gathered outside the meeting and were heavily critical of the idea to relinquish control of The Usher Gallery in Lincoln.

Catherine Wilson, who spent 27 years working for the council's museum section, told councillors she was "dismayed" by the latest plans.

Quote Message: These are not just things to be discarded, they are important to what they can tell us about this county." from Catherine Wilson OBE Former head of Heritage Lincolnshire

Lincolnshire reacts to PM Boris Johnson

Lincolnshire's politicians have been reacting to news that Boris Johnson will be the UK's next prime minister.

Mr Johnson was elected leader of the Conservative Party at lunchtime and will take over when Theresa May steps down tomorrow.

MP for Grantham and Stamford Nick Boles, who resigned as a Conservative MP because of the government's Brexit policy, congratulated Mr Johnson, but gave him a stark warning:

Meanwhile, Sleaford and North Hykeham's Conservative MP described it as a "fantastic result":

Meanwhile, MP for Gainsborough, Sir Edward Leigh said he was pleased with the result.

Quote Message: His acceptance speech was amusing, to the point, and I think that's what we need in the country at the moment. We need cheering up." from Sir Edward Leigh Gainsborough MP

Lincoln's Labour MP Karen Lee, though, said neither Boris Johnson nor runner-up Jeremy Hunt would be a good choice to run the country:

Breaking

Boris Johnson elected new Conservative leader

Boris Johnson is the new Conservative leader and is set to be the UK's next prime minister following the contest to succeed Theresa May.

Copyright: Dan Kitwood/Getty Images

Mr Johnson will officially become prime minister on Wednesday.

A former mayor of London, Mr Johnson was seen as the clear favourite, although a number of senior figures have said they will not serve under him.

Mrs May will officially tender her resignation to the Queen on Wednesday afternoon after taking part in her final Prime Minister's Questions.

Mr Johnson is expected to take office shortly afterwards, following an audience at Buckingham Palace.

Round-the-clock ambition for air ambulance

Running a 24/7 air ambulance in the county could mean hundreds more patients are treated every year, Lincolnshire and Nottingham Air Ambulance says.

Copyright: Lincs and Notts Air Ambulance

The charity, which currently attends emergencies only between 07:00 and 19:00, is hoping to extend its operating hours by the end of the year.

In its 25 years working in the county, the charity has helped at over 20,000 emergencies.

The charity will begin operating 24 hours a day four days a week from 1 August.

The cost of the service will increase from £2.5m per year to £4m if the service does run 24 hours a day throughout the year.

Quote Message: If we are able to help over 400 more people who are suffering from the most serious illnesses and traumatic injuries, then this proves to be an incredible development for our charity. But we can only make this remarkable step forward with the help of our local communities, and we cannot thank them enough for their incredible support." from Karen Jobling Chief executive officer, Lincs and Notts Air Ambulance

4,000 sign petition against Lincoln gallery closure

Protesters in Lincoln have warned it would be a "big mistake" to push ahead with the planned closure of the city's Usher Gallery.

Campaigners are expected to gather outside Lincolnshire County Council's HQ later as leaders discuss the results of a recent consultation into the future of heritage services.

The County Council says the Usher Gallery is expensive to maintain and not popular with visitors.

But more than 4,000 people have signed a petition calling for the site to remain open to the public.

Swap shop: Lincoln city centre stores switch places

More shops in Lincoln City Centre are to switch locations with each other.

Shops in the Cornhill area of the city are to trade places, just months after Boots moved across the High Street into what used to be BHS.

HMV is going to move to a unit near WHSmiths and Heron foods (pictured), while McDonalds will move from its location on the Cornhill to the old HMV building on the High Street.

HMV bosses say all staff will remain there and that the new store will increase its focus on its vinyl range.

There's no news yet on whether anything will move into the old McDonalds restaurant in the Cornhill and continue the game of musical chairs.