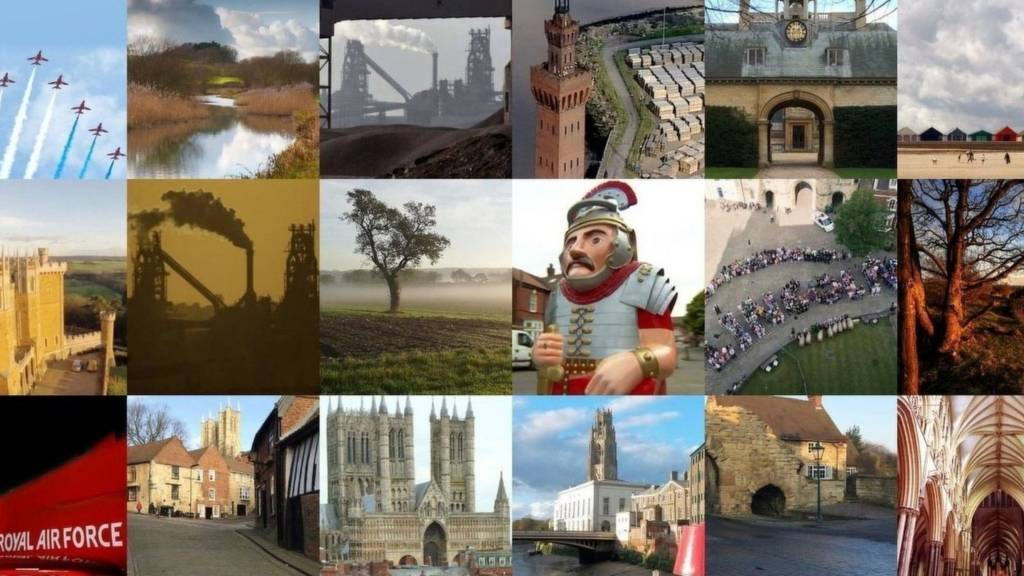 Lincolnshire breaking news: Latest updates
Spalding residents asked to rename GP practice

People in Spalding are being asked to come up with a new name for the Johnson GP Centre, which is based at the Johnson Community Hospital.

South Lincolnshire Clinical Commissioning Group (CCG) is keen to rename the practice from 1 October after a contract to provide primary care/GP services was awarded to Lincolnshire Community Health Services NHS Trust.

People will be able to submit their ideas from today until 1 August. A shortlist of the most popular names will then be drawn up which people will be able to vote for.

Rebecca Neno, Deputy Chief Nurse at South Lincolnshire CCG, said the aspiration is for a practice to be based on the west side of Spalding.

Quote Message: Renaming the Johnson GP Centre would allow us to differentiate the practice from the hospital, which would be particularly helpful in the event that we are able to find a new site on the west of the town. from Rebecca Neno South Lincolnshire CCG

MP accepts he may lose seat at general election

The Grantham and Stamford MP Nick Boles says he accepts his political career may well be over at the next general election.

Copyright: Jessica Taylor/UK Parliament

Mr Boles left the Conservative Party and now sits as an independent because he says they were unwilling to compromise on Brexit.

He admits he may be on borrowed time.

He said: "As an independent I think it is very unlikely that anything other than a Conservative candidate would be elected in Grantham and Stamford. I recognise that that's the settled base of opinion, I don't particularly want to give up my political career but some things are more important than your political career and for me my principles are more important."

Imps welcome East Coast Juniors to Sincil Bank

Lincoln City FC has donated more than 100 tickets for this weekend's friendly against Sheffield Wednesday to a junior club whose home was destroyed by fire.

Copyright: East Coast Juniors FC

East Coast Juniors lost more than 20 years of equipment, documents and historic artefacts including 20 presentation night shields in the fire at their caravan on 26 June.

The Imps wanted to raise the spirits of the players, staff, parents and everyone associated with the club.

Copyright: East Coast Juniors FC

The Imps and Sheffield Wednesday are also donating a signed shirt to help raise vital funds to rebuild the club's facilities at Drummond Road.

Richard Baker, club secretary for East Coast Juniors said the response from the Lincolnshire community had been overwhelming, and the outing to Sincil Bank would give everyone a much-needed lift.

A Just Giving fundraising page has been set up to raise £5,000.

Quote Message: It has been a devastating time for the whole club. It's a great gesture from Lincoln City and this weekend's game is one which a lot of our players are really looking forward to attending. It's a great way to put a smile back onto our players faces after an upsetting last couple of weeks." from Richard Baker East Coast Juniors club secretary

Man sentenced to 15 years for raping teenager

A Grimsby man has been sentenced to 15 years in prison after being found guilty of two counts of rape and two of sexual assault on a teenage girl.

Copyright: Humberside Police

Wesley Hammond, 41, of David Street in Grimsby, was sentenced following a trial at Grimsby Crown Court.

Det Con Jason Nutting, of Humberside Police, said Hammond had groomed his victim, and that video recordings made by Hammond would be difficult for anyone who had seen them to forget.

DC Nutting said: "I am glad that the judge and jury saw through Hammond's account of how this vulnerable girl was the driving force in the "relationship," when he had in fact groomed her to ensure that his despicable actions remained hidden.

"Hammond showed little regard for the victim throughout the investigation and displayed no remorse whatsoever – the only emotion he ever showed was for himself and his own personal predicament.

"The victim showed great courage in assisting the investigation and attending court, and I would like to pass on my personal thanks and admiration to her."

Man saved by defibrillator at life-saving kit fundraiser

A man's life was saved with the help of defibrillator after he collapsed during an event to raise money for more of the life-saving devices.

Paramedics used the equipment to revive the man after he collapsed while taking part in a tug of war at a family fun day in Billinghay.

Carl Keeble, from the charity LIVES, said the defibrillator shock restored his circulation and he was transferred to hospital by air ambulance.

He said: "It just goes to prove the value of defibrillators in the community, and the presence of people able to do CPR and use a defibrillator very quickly.

"The chances of surviving a cardiac arrest fall very quickly if a defibrillator or effective resuscitation are not available."

He said he was hopeful the man would make a full recovery.

Severe accident: A1111 Lincolnshire both ways

BBC News Travel

A1111 Lincolnshire both ways severe accident, between A1111 and Brickyard Lane.

A1111 Lincolnshire - A1111 Alford Road in Hannah closed and it's slow in both directions between Hagnaby Turnoff and the Brickyard Lane junction, because of an accident.

To report traffic and travel incidents dial 0330 123 0184 at any time

Road closed in Sutton on Sea following crash

Police are dealing with a road traffic collision on Alford Road in Sutton on Sea.

The road is currently closed:

Water supplier must reduce environmental impact - report

The Environment Agency has criticised Lincolnshire's water supplier and seven others for not doing enough to protect waterways from pollution.

Copyright: Press Association

Anglian Water has been given three out of four stars in this latest report but the Environment Agency still says it need to improve its performance and reduce its environmental impact.

Overall, it is claimed standards at water companies across the country have fallen for the first time since 2011, with only Northumberland reaching the top marks.

The report rated the water and sewerage companies on a range of measures including pollution levels, supply resilience and how they comply with permits.

Anglian Water says it is making good progress towards achieving a 'zero pollution' goal and that it is investing in the latest technology to improve further and achieve four stars in the future.

Severe disruption: A1175 Lincolnshire both ways

BBC News Travel

A1175 Lincolnshire both ways severe disruption, at Tallington railway crossing.

A1175 Lincolnshire - Queues on A1175 Main Road in both directions in Tallington at the Tallington railway crossing junction, because of the level crossing isn't working.

To report traffic and travel incidents dial 0330 123 0184 at any time

Blocked train lines causing delays through Lincolnshire

Rail services on the East Coast main line are suspended this morning because of damaged overhead cables.

London North Eastern Trains says all lines are blocked between Peterborough and Grantham. The firm's advised passengers to delay journeys until tomorrow:

House 'closed' by police over anti-social behaviour fears

A 'closure notice' has been served on a house in Scunthorpe after concerns were raised about anti-social behaviour.

Humberside Police served the notice on an address in Lindsey Street yesterday.

Insp Paul French said it was the fifth house to have been closed in this manner and demonstrated how the police listen to communities and take action when necessary.

Quote Message: Our communities have told us the impact that crime and antisocial behaviour has been having in their neighbourhoods and as a team we want to be clear that we are listening, and that we will not tolerate crime and antisocial behaviour." from Insp Paul French Humberside Police

Youngster leaves electric car drivers 'thank you' notes

The owners of electric cars in Lincoln are being given thank you notes by a grateful schoolgirl.

Twelve-year-old Charlotte has been putting laminated cards on cars across the country, praising drivers for their contribution to the environment.

She's been complimenting motorists in Lincoln - and the East Midlands - over the last few weeks.

One driver, Rihanna, found a message on her Nissan Leaf.

It said: 'Thank you for choosing an all electric vehicle. You have helped children like myself to breathe easier and avoid long term illnesses such as stunted lung development, brain illness and cancer. Thank you, Charlotte, aged 12.'

Vet reprimanded after death of dog left alone after surgery

A Spalding vet has been reprimanded after leaving a dog - which later died - alone overnight.

Copyright: Royal College of Veterinary Surgeons

The 11-year-old German Sherpherd Wolfhound-cross, called Kiwi, had an emergency operation at the Riverside Practice and died later that night.

The Royal College of Veterinary Surgeons' disciplinary committee found Elizabeth Law showed a "serious lapse of clinical judgement" which amounted to serious professional misconduct.

Quote Message: The committee does not consider that there is a risk that the respondent is likely to leave an animal overnight after major surgery again, without ensuring that it is checked during that time, and, as such, the committee considers that there is no future risk to the welfare of animals so far as the respondent is concerned." from Jane Downes Committee chairwoman

Wainfleet flooding: Norfolk County Council to hold inquiry

Local Democracy Reporting Service

An independent inquiry into a flood which forced hundreds of people out of their homes in Lincolnshire is set to be held by a neighbouring council.

Copyright: Lincolnshire Police

About 600 houses were evacuated in Wainfleet when the River Steeping burst its banks on 12 June.

A Norfolk County Council spokesman confirmed the authority was in "early discussions" about conducting a review into the floods.

The investigation could begin next week and run until November.

Councillor Colin Davie, of Lincolnshire County Council, said a review by the authority itself would have "thrown up some issues".

"We felt that it was right to have that relationship properly scrutinised independently," he said.

"Norfolk will conduct a proper investigation and they will produce a report that will come to our scrutiny process."

Watch: Wednesday's forecast for Yorkshire and Lincolnshire

Lisa Gallagher

Weather presenter, BBC Look North

It's a mild start to the day with a lot of cloud around and the possibility of a few spots of drizzle.

Sunny spells will develop through the course of the day though there's always the risk of further showers.

Overnight it will stay mild but those showers will continue in places:

No criminal proceedings in Kisimul children's home probe

An inquiry at a home for children with special educational needs following "serious safeguarding concerns" has resulted in no criminal action.

Copyright: Kisimul School

Lincolnshire Police began a six-month investigation in November at Kisimul children's home in Swinderby.

Six people were arrested and released pending the police findings.

Kisimul Group said "the safety of our pupils is our absolute priority" and it was carrying out an independently-led internal review.

Det Ch Insp Richard Myszczyszyn said: "My team carried out a meticulous investigation over six months since November 2018 but no criminal charges could be brought against any of those who were arrested and released pending that investigation."