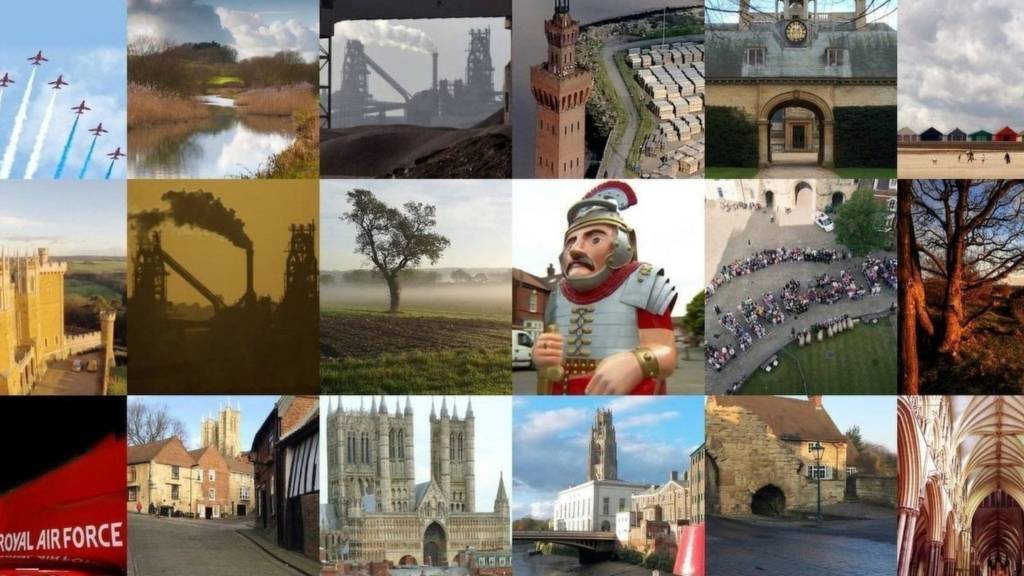 Lincolnshire breaking news: Latest updates
Police issue 'urgent' appeal over missing man

Police say they're concerned for a man who's gone missing in Horncastle because of his "fragile mental state".

Copyright: Lincolnshire Police

Police say 30-year-old Daniel Whitmore, from Horncastle, is of particular concern because he is prone to paranoia, suicidal thoughts and self-harm.

People are being urged to contact police if they have seen him.

MP calls for changes to assisted dying rules

A Lincolnshire MP has made a heartfelt plea for changes to the law on assisted dying.

This afternoon, Nick Boles, the Independent MP for Grantham and Stamford, led a debate on whether to allow assisted dying in this country.

He spoke of his own father's death six years ago, saying he wanted more people to die peacefully, as his father did.

Quote Message: At home in Devon in the bed he shared with my step-mother for over 30 years, with his family around him, he took communion for the last time. He said a few words of goodbye to each of us and asked the district nurses to switch off his oxygen and make him comfortable." from Nick Boles MP Grantham and Stamford MP

According to the law as it presently stands, anyone who assists someone to die is liable to up to 14 years in prison.

Campaign groups argue that helps protect the weak and vulnerable from being exploited or coerced.

'Scandalous' lack of compensation for flooded farmers

A Labour MEP says it's "scandalous" that farmers affected by recent flooding in Lincolnshire won't be paid compensation for their losses.

Rory Palmer, Labour MEP for the East Midlands, says he's requested support for farmers affected by the floods.

Some farmers in the area say half their crops were destroyed when the River Steeping Broke its banks in June.

Quote Message: I think it's scandalous that there's no established immediate compensation scheme to help those farmers who are going to lose income because of damaged crops but also who will face huge expense to repair land so it can be used to grow crops again in the future." from Rory Palmer MEP, East Midlands

'Medium risk' convicted rapist on run from North Sea Camp

A convicted rapist is on the run from North Sea Camp Prison, near Boston, police say.

Copyright: Lincolnshire police

Stephen Tierney, 39, is described as posing a "medium risk of violence" to the public.

People are being advised not to approach Tierney, who absconded from the open prison yesterday.

He was last seen in Boston Market Place on Wednesday afternoon, and is suspected to have used public transport to travel to Lincoln.

Police say he also connections to Northamptonshire and London.

Anyone who sees him is being told to contact police on 101.

Sixty three homes flooded in Wainfleet - Council

A total of 63 homes were flooded in the Wainfleet area after the River Steeping broke its banks last month, East Lindsey District Council has confirmed.

Hundreds of people were evacuated from homes in the area because of flood waters inside and around properties in the town.

People like Jean and Kevin Hart (pictured) were some of the worst affected.

Their home had nearly 3ft of water in it, and they're not expected to have it back to normal for months.

Quote Message: Things were pretty bad yesterday. We're feeling more positive each day, we've now put a static caravan onto the property so we can start returning to normality." from Jean Hart Wainfleet flood victim

Plans to convert abandoned boat shed revealed

Local Democracy Reporting Service

A redundant boat shed on the Lincolnshire coast could be turned into a new tourist attraction.

Lincolnshire County Council want to spend nearly £500,000 on replacing the shed at Huttoft, with a new building with a cafe, rooftop viewing deck and an external ground level deck.

It hopes the conersion would build on the success of the Gibraltar Point Visitor Centre in Skegness, and the North Sea Observatory at Chapel St Leonards.

The new build is planned to be let to a commercial enterprise who will take over responsibility for the maintenance of the building and the toilets.

It is hoped to be funded by the Greater Lincolnshire Local Enterprise Partnership and Lincolnshire County Council.

As the government consults on making Changing Places toilets mandatory in public buildings, campaigners tell the BBC why they are necessary.

Staff face uncertainty as William Hill plans 700 closures

A total of 14 branches of William Hill betting shops are at risk of closure in Lincolnshire after the chain announced plans to shut hundreds of stores across the country.

William Hill says it's closing 700 stores across the UK, putting 4,500 jobs at risk, though has not yet identified which shops will shut.

The firm has branches in Skegness (pictured), Boston, Lincoln, Gainsborough, Scunthorpe, Grimsby, Grantham, Bourne and Spalding.

It says it's been hit by a fall in revenue from fixed odds betting terminals after the government introduced a £2 maximum stake on the gaming machines in April.

MPs complain about hospital parking ticket problems

Two Lincolnshire MPs have written to the chief executive of the trust which runs Lincolnshire's hospitals to complain about continuing problems with the car parking system.

Earlier this year, Parking Eye was criticised for issuing penalty notices to United Lincolnshire Hospitals Trust (ULHT) staff, despite them paying a monthly fee to use the facilities.

The firm has said there had been a small number of cases where vehicles were not correctly registered with ULHT.

Now, Stamford and Grantham MP Nick Boles and Sleaford and North Hykeham MP Caroline Johnson say they have concerns about the way Parking Eye is running the contract.

ULHT chief executive Jan Sobieraj has said he's sorry for the situation.

He told the MPs that any tickets given out in error were being reviewed and the company was regularly meeting with trust managers.

Lincolnshire gelato crowned best in UK

A Lincolnshire-made gelato has been crowned the best in the UK, and will now head to the "world cup" in two years.

Baci & Co, based in Louth, scooped the top award at the Gelato Festival in London for its homemade lemon, mint and lime ripple (pictured).

Owner Darren Swales says the judges loved the recipe, which didn't surprise him considering some of his customers have dubbed him the "Willy Wonka of Ice Cream".

Quote Message: It's the best in the UK, so why not take forward into the rest of the world. It is what it is, it's very refreshing. Natural ingredients. Everybody loved it. from Darren Swales Owner

MP to chair flood response meeting

Boston and Skegness MP Matt Warman will chair a meeting in Wainfleet later to give residents an update on the flooding that hit the area last month.

Mr Warman will be joined by representatives from the Environment Agency at Coronation Hall in the town.

The River Steeping broke its banks last month, forcing hundreds to be evacuated from their homes.

People in the town have previously raised concerns about whether the river was properly maintained by the Environment Agency and drainage boards.

However, the Environment Agency say "unprecedented" rainfall was to blame.

Watch: Thursday's forecast for Yorkshire and Lincolnshire

Abbie Dewhurst

Weather Presenter, BBC Look North

It'll be a dry and sunny morning with cloud developing as the day goes on.

Temperatures in some places could reach as high as 24C.

Overnight things will stay mostly dry, but thicker cloud could bring the chance of an isolated shower:

Lincolnshire PCC 'can't work' work in standard rail class

Lincolnshire's police and crime commissioner (PCC) wants the option to use first class rail travel to allow him to work in private.

Marc Jones said train journeys are "wasted time" as he cannot work in standard class without people being able to see "sensitive" papers.

He said it would not be right to have confidential documents on display "where you couldn't shield them".

Currently PCCs are only reimbursed up to standard class for business travel.

In a tweet, sent as he travelled down to London for a meeting, Mr Jones said: "A shame I can't work on the train, hate wasted time.

"That's the rules about travelling standard class though. 3 hrs lost today."