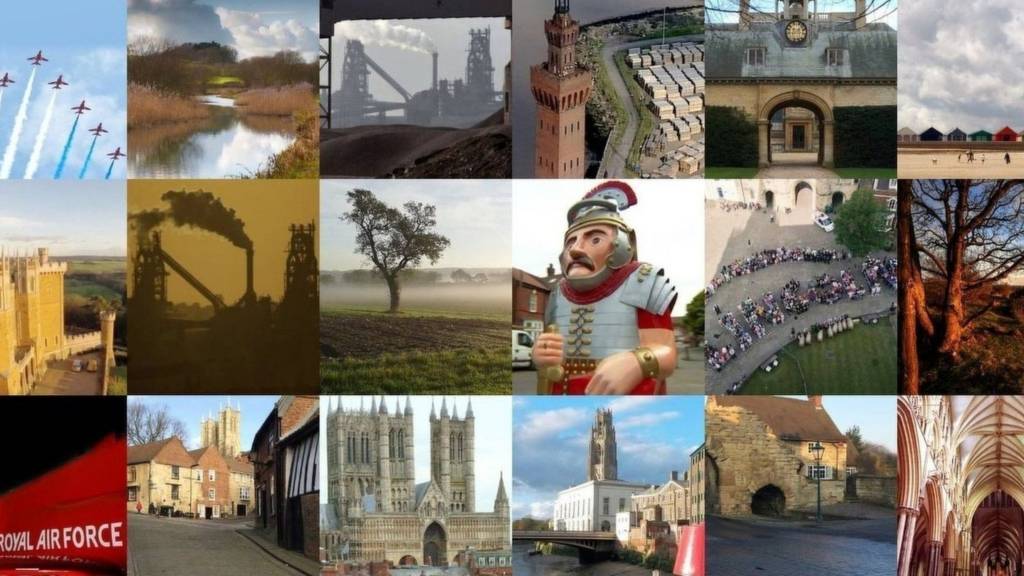 Lincolnshire breaking news: Latest updates
Veteran hopes to raise mental health awareness

A former army officer from Lincolnshire is working to raise awareness of mental health issues after five of the men he served alongside took their own lives.

Andy Poole served in the army for 24 years. He's hoping to raise awareness by cycling 365 miles over 24 hours on a static bike.

He said: "Mental health issues are there 365 days a year, 24 hours a day - it doesn't go away. I'm raising the money for Combat Stress to try and raise awareness of the mental health issues not just within the veterans but in young men and women of today's society."

Children carry out litter pick in flood-hit Wainfleet

Children in Wainfleet are doing their bit to help clean up the town following the recent flooding.

It's two weeks since the River Steeping burst its banks following heavy rainfall forcing about 580 homes to be evacuated.

Today, members of Lincolnshire Mini Police have been picking up litter and delivering leaflets warning residents about cold-callers.

Jazz, 11, said: "Because of the flood, it's caused disruption to Wainfleet, because the water brought all the rubbish with it. So we're going around trying to help clean up."

Road closed after four-vehicle collision in Sleaford

Motorists are being advised to avoid the Holdingham Roundabout area of Sleaford because of a four-vehicle collision.

Copyright: Lincolnshire Police

The incident was reported at 3.30pm, Lincolnshire Police said.

The A17 has been closed from Holdingham roundabout through to the B6403 High Dike.

New hub for service children with parents in forces

Secondary school students whose parents are serving overseas in the armed forces can now keep in touch with them thanks to a new initiative designed by students at North Kesteven Academy.

Copyright: North Kesteven Academy

The academy has received funding from the Ministry of Defence Education Support Fund to create a space in school where students can go to contact parents and family members.

'The Hive' has been designed by the academy's sixth-form students and is open for all years to use. There is unrestricted Wi-Fi access so that students can Skype or contact relatives who may be away in different time zones, allowing them to update them on school and home life.

Quote Message: Service life can take its toll, leaving children feeling isolated, distressed and emotional – so we're delighted to be able to provide additional support for students who may be feeling this way in the form of a new, creative space that they can go to." from Jo Tunnicliffe Headteacher at North Kesteven Academy

RAF Cranwell wins fundraising award

A Lincolnshire RAF base has won an award after raising almost £20,000 for the Royal Air Forces Association.

RAF Cranwell received the Lord Tedder Trophy for raising £19,078 for the charity's Wings Appeal in 2018, the highest collection of any station in the country.

Flight Sergeant Michelle Rees-Martin (above right) and Corporal Ash Oldroyd-Clarke (above left), both stationed at RAF College Cranwell, accepted the trophy at the association's annual conference.

Cpl Oldroyd-Clarke also received the Wally Marriott Trophy as RAF Association Liaison Officer of the Year.

Mike Smith (above centre), Secretary of the association's Cranwell Branch, received a National Presidential Certificate for his 18 years of service to the charity.

Man arrested following Humber Bridge car chase

A driver who failed to stop for police and was chased across the Humber Bridge has been arrested.

Copyright: Humberside Police

The Saab was spotted in Barton-upon-Humber and pursued by Humberside Police into Hull.

A stinger device was used to puncture the tyres and stop the car, Humberside Police Roads Policing Section said.

The driver was wanted and arrested for various other offences and the car was on false plates, the force said.

A15 at Bracebridge Heath now open

The A15 at Bracebridge Heath has reopened after a tractor caught fire, Lincolnshire Police say:

Drop-in session for farmers affected by floods

Farmers in Lincolnshire are urging the authorities to look again at how land is managed following floods in the east of the county.

Copyright: Chris Dower/PA Wire

Vast areas of land were flooded two weeks ago when the River Steeping burst its banks.

The NFU is holding a drop-in session for farmers today at Friskney Village Hall, where they can get advice and help to pump water from their land.

Stephen Francis is the managing director of Fen Peas in Lincolnshire and says environmental issues need to be looked at again.

Quote Message: I think there are people who sit in offices and think doing X, Y and Z is absolutely wonderful because they've Goggled it and it looks good on a screen, but there is a serious wake up call here." from Stephen Francis Managing director, Fen Peas

Have your say on Louth plans

A district council in Lincolnshire wants to hear from residents, businesses and visitors to help develop its vision for Louth.

East Lindsey District Council wants to "develop, protect and promote" the area's inland market towns, and says it's keen to gather people's views:

Amy Gerard: Death in Tenerife 'accidental'

The death of a British woman whose body was found off the coast of Tenerife was likely an accident, a Spanish court said.

Copyright: POLICIA NACIONAL

Amy Gerard, 28, from Cleethorpes, was last seen outside an Irish bar in Puerto de la Cruz early on 30 November.

An update from a court in La Orotava, issued on Wednesday, said blows to her body were compatible with an accidental fall into the sea near rocks.

It said the criminal investigation into her death had been closed.

Officials said the case could be reopened in future if new evidence emerged indicating a cause other than accidental.

Ms Gerard, who studied at the University of Lincoln, had been working at the Spanish island's Loro Parque marine theme park as a killer whale trainer.

She was found in the water by search teams on 4 December.

Severe disruption: A15 Lincolnshire both ways

BBC News Travel

A15 Lincolnshire both ways severe disruption, between Bloxholm Lane and B1178.

A15 Lincolnshire - A15 in Bracebridge Heath closed and queues in both directions between the Bloxholm Lane junction and the B1178 junction, because of a tractor on fire.

To report traffic and travel incidents dial 0330 123 0184 at any time

Missing HMP North Sea Camp prisoner found in Mablethorpe

A prisoner who failed to return to jail after a work placement in Boston has been found, Lincolnshire Police says.

Copyright: Lincolnshire Police

Brian McBride, 52, failed to return to HMP North Sea Camp on Tuesday.

He has been located in the Mablethorpe area, and has been arrested for being unlawfully at large.

Man dies in three-car collision in North Lincolnshire

A 63-year-old man has died after a collision between three cars in North Lincolnshire.

The car he was in, a black Vauxhall Astra, collided with a black Renault Clio and silver Nissan Note on Ferriby Road in Barton-Upon-Humber at about 09:00 on Wednesday.

Emergency services attended the scene near Tofts Road and the man was taken to hospital, where he died a short time later.

The woman driving the Renault Clio suffered what are thought to be minor injuries. The driver of the Nissan Note was not injured.

Anyone who saw what happened is being asked to contact Humberside Police.

Cowley committed to Imps despite speculation

Lincoln City manager Danny Cowley says he remains fully committed to the Imps, despite speculation about his position.

Copyright: Action Images/John Clifton

The City boss has been linked with the position of Derby County manager, which it's thought could become vacant if Frank Lampard moves to Chelsea.

But Cowley has told the BBC that both he and his brother remain fully committed to their roles at Sincil Bank.

After spending part of yesterday at an FA coaching course in London, Cowley returned to Lincolnshire last night for a staff meeting to prepare for the new season.

He will then return to London for the rest of the course.

Cowley said he is concerned fans will build up a false view of his and his brother's commitment to the club from social media speculation, rather the work that is actually going at the club.

Watch: Thursday's sunny weather forecast

Abbie Dewhurst

Weather Presenter, BBC Look North

The day will start off fine and sunny and continue dry with long sunny spells.

Watch my full forecast here:

Operator criticised over 'unfair' bus service change

People living in a village near Lincoln say an extra bookable bus service will be a poor substitute for the planned loss of their hourly bus service to the city.

Bus operator Stagecoach says it needs to change its timetable to meet extra demand between Welton, Dunholme and Lincoln.

That means services from Scothern to Lincoln will be cut to one bus in the morning and one in the evening, the firm says.

But the move will leave some people cut off, according to local residents in Scothern.

Geoff Adams, who lives in the village, says: "I have an 81-year-old neighbour who uses that service not only to do shopping but actually to have a life - to get out of the village, to go into town.

"She'll not be able to do any of this. She's going to be isolated and cut off. It's terribly, terribly unfair," says Mr Adams.

The timetable for the bookable "Call Connect" service will be available in the near future, according to Lincolnshire County Council.