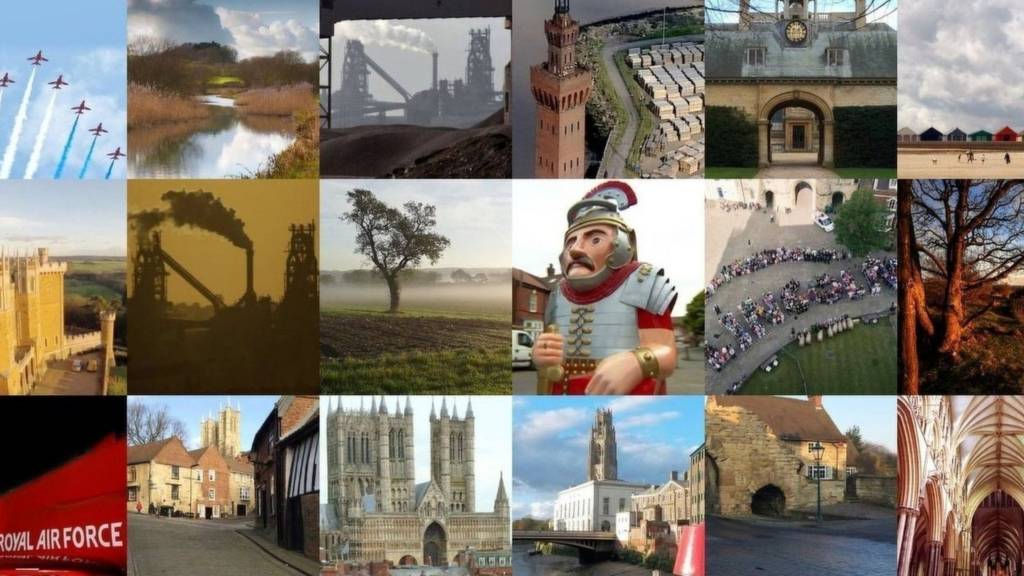 Lincolnshire breaking news: Latest updates
Severe accident: A1 Lincolnshire northbound

BBC News Travel

A1 Lincolnshire northbound severe accident, at A52 Barrowby Road Grantham North.

A1 Lincolnshire - A1 in Barrowby blocked and queuing traffic northbound at Grantham North, because of an accident involving two lorries, recovery work and a fuel spillage. Diversion in operation - Police are advising Southbound traffic to leave the A1 at Gonerby; Northbound traffic may leave at the A607 turn.

To report traffic and travel incidents dial 0330 123 0184 at any time

Hospital will spend millions of pounds on children's services

The boss of the NHS trust which runs Boston's Pilgrim Hospital says it's spending millions to ensure children's services can be run safely.

The unit has been under threat because of an ongoing staff shortage.

Last year, children needing more than 12 hours of observation had to be transferred elsewhere. But these measures have since been relaxed in some cases.

Jan Sobieraj, the chief executive of the United Lincolnshire Hospitals NHS Trust, said: "We are absolutely intent on putting resources in to make it work. One of the consequences that people don't talk about is the cost of maintaining services many millions more than it would have been before. And that's because we believe it is the right thing for the east coast, the right thing for Boston and so we're putting our money behind it even though we've got a huge deficit."

Unite says British Steel workers at Scunthorpe are anxious to find out if they still have jobs.

Toy sword man arrested on for drugs

Police were called to Grimsby after reports of a man walking around with a sword - only to find it was a toy.

Officers attended Little Coates Road where they discovered the man was carrying a plastic pirate sword which was popping out from under his jacket.

He was arrested on suspicion of a public order offence, but on further inspection he was also found to be carrying an amount of 'Spice' which was seized.

He was then arrested on suspicion of possessing a controlled drug with the intent to supply.

The 35-year-old man is currently in custody.

Quote Message: I have reminded this man that this was a very stupid thing to do. It wasn't obvious at all to the public that this item was a toy, as it was hidden under his coat with only the handle showing. from PC Paul Walker Humberside Police

Lincolnshire-born Taupin attends Rocketman film premiere

A Lincolnshire-born songwriter, who co-wrote some of Elton John's biggest hits, attended last night's premiere of a new film about the star.

Copyright: Ian West/PA Wire

'Rocketman' - which is released tomorrow - showcases Sir Elton's early career when he met his long-term writer Bernie Taupin.

Mr Taupin was born near Sleaford and later lived near Market Rasen.

And at last night's premiere in Leicester Square, Mr Taupin said it was surreal to see their lives portrayed on the big screen.

"Once again I've overused the adjective, but it's surreal, it's fantastic. Elton and I used to go to this theatre in Leicester Square and see first run movies, American movies. To come here - especially for someone who has not lived in this country for more than 40 years - to come back to stomping grounds and see us being portrayed in this way is absolutely fantastic."

Nine arrested in 'county lines' drugs operation

Nine people have been arrested in Lincolnshire as part of an operation to tackle 'county lines' drugs gangs.

Warrants were executed at properties in Lincoln, Sleaford, Louth and Grantham where officers seized heroin, cocaine, cannabis and amphetamine, and a quantity of unknown tablets.

Also seized was more than £3,000 cash, five knives and mobile phones.

County lines is the name given to gangs and organised crime networks in urban areas exploiting children and vulnerable people to sell drugs in rural areas.

Four different county lines were identified and 12 vulnerable adults were spoken to in Lincolnshire following welfare checks.

Teenagers in final of BAFTA game designers competition

Two teenagers from Lincolnshire are finalists in a BAFTA competition to find the game designers of the future.

Evie Sanger-Davies, 13, and Jessica Nunn-Wright, 14, both from Sleaford, are finalists in the BAFTA Young Game Designers Competition.

Young people aged between 10 and 18 submitted game designs and concepts addressing issues such as mental health, climate change and transgender rights.

Evie and Jessica's game concept is called Colours. Players spend a week understanding what it's like to live with different personalities, while trying to uncover who the mysterious stranger is who seems to know everything about them.

The final will be held next month at BAFTA in London.

Quote Message: I feel amazed to be a Young Game Designer finalist. I have never entered before and I am honoured to be a part of it. I think there are a lot of skills I can take away from this, like communicating my ideas and working together as a team." from Evie Sanger-Davies

Holbeach bulb company strikes gold at flower show

A company from Lincolnshire has struck gold at the RHS Chelsea Flower Show for the 26th year in a row.

Copyright: REUTERS/Toby Melville

Taylors Bulbs, of Holbeach, has been recognised for its impressive display of daffodils.

Sally-Anne Foreman has been in charge of proceedings for the company at the show, and said it has been quite a challenge

She said: "We plant the bulbs just after Christmas and then they go in to cold storage. We put them in the greenhouse three weeks before the show and then we get on our knees and pray they are going to flower for us in time."

Major hotel chain looking for a site in Skegness

A major budget hotel chain is "actively looking" for a site in Skegness.

Copyright: NICK ANSELL/PA WIRE

Travelodge has confirmed plans to locate in the seaside town but officials say they are yet to identify a suitable area.

It comes just weeks after Premier Inn opened its first hotel in the resort.

A spokesman for Travelodge: "We are actively looking for a site in Skegness but we have not identified one yet."

Plans for new swimming pool to be revisited

Local Democracy Reporting Service

Plans for a swimming pool at a new £6.3m leisure centre in Market Rasen will be revisited, the new Conservative leader of West Lindsey District Council has said.

Ground was broken last week at the site of the new leisure centre, which is due to open in late spring 2020.

It will include a pitch, fitness and dance studios, a four court sports hall and 40-station gym.

But councillor Giles McNeill, who was recently elected as leader of the council, said he wanted to look again at the proposals in order to see if they could be made viable or sustainable.

He said that as the plans stand at present, it would require a district council tax rise purely to cover the pool's running costs.

Quote Message: I haven't found any magic money trees lurking around. If we can build a swimming pool on a sustainable and economic basis I don't see why we wouldn't. But at the moment it can't be shown to be done that way and why should everyone in the district have huge council tax hikes to pay for a swimming pool which isn't viable?" from Councillor Giles McNeill Leader, West Lindsey District Council

Lincolnshire pub in running to be named Britain's best

A Lincolnshire pub is in the running to be named one of the best in Britain.

The Dambusters Inn at Scampton has been crowned regional winner at this year's Countryside Alliance Awards - also known as the rural Oscars.

The awards are a celebration of rural produce, skills, enterprise and heritage, with the finals being held at the House of Lords next month.

Greg Algar, landlord at the Dambusters, says it's a real honour:

Quote Message: It's fantastic. We're one of two businesses in the whole of Lincolnshire to make it to the House of Lords on 16 June for a final of nine regional pubs in our category and we're absolutely thrilled." from Greg Algar Landlord, Dambusters Inn

Investigations continue within Diocese of Lincoln

The Diocese of Lincoln says investigations are continuing following the suspension of the Lincoln Cathedral's chapter clerk.

Yesterday, a diocesan spokesman confirmed that Will Harrison had been suspended as "a neutral act over procedural matters".

It is the second high profile suspension within days.

On Thursday it was revealed the Bishop of Lincoln, the Right Reverend Christopher Lowson, was being investigated over safeguarding matters.

Body found on Lincolnshire beach is Leeds man

A man whose body was found on a Lincolnshire beach has been officially named as Gary Simpson, 49, from Leeds.

Mr Simpson's body was discovered on the beach at Cleethorpes last Friday morning, near the former Wonderland Amusements.

Mr Simpson's family has been informed and specialist officers are supporting them, according to Humberside Police.

He was working as a roofer in Cleethorpes at the time of his death, police believe.

Det Sgt Mick Keech said: "A post-mortem examination and forensic tests have proved inconclusive as to the cause of Mr Simpson's death.

"Our investigations are obviously still ongoing to ascertain exactly how Mr Simpson died and why he was on the beach and we are providing regular updates to his family."

Youngsters on moped seriously injured in collision

A teenage boy and a 12-year-old girl who were riding a moped without helmets have been seriously injured in a collision in Grimsby.

Police were called to Rendel Street in Grimsby at 18:50 yesterday, following a serious collision between a Yamaha YQ Aerox 50cc moped and a blue Mitsubishi ASX3 car.

The girl and the 15-year-old boy were on the moped, which collided with the car at the junction of Rendel Street with Armstrong Street in Grimsby.

Both the rider and passenger of the moped sustained serious injuries. The 12-year-old girl has potentially life-changing injuries.

Anyone who witnessed the crash or saw the moped prior to the collision is asked to contact Humberside Police.

Road safety campaign rolled out across Lincolnshire

Almost a quarter of all reported road traffic collisions in Lincolnshire in the past five years have involved a cyclist or motorcyclist, new figures have revealed.

The statistics, compiled by Lincolnshire Police, show there have been 62 fatal collisions involving motorcyclists and 13 involving cyclists.

In addition, 356 motorcyclists and 184 cyclists were seriously injured.

The force is this week supporting the national 2Wheels campaign in line with its own Operation Falcon, aiming to raise awareness of the dangers faced by cyclists and motorcyclists.

It aims to improve driver behaviour and educate both groups on the dangers of not having the correct skills, knowledge and personal protective equipment.

Quote Message: I am acutely aware that road safety is a priority for our residents and have worked hard with colleagues in the force to find ways to reduce the terrible and pointless casualties that occur." from Marc Jones Police and Crime Commissioner for Lincolnshire

Fundraising for model railway club tops £80,000

A fundraising page set up after a Lincolnshire model railway club's exhibition was trashed by vandals has topped £80,000.

Copyright: Market Deeping Model Railway Club

Donations have been pouring in from around the world after the Market Deeping Model Railway Club's exhibition was trashed by vandals over the weekend.

Members of the club lost years of work in the raid at Welland Academy in Stamford.

An online crowdfunding appeal was launched to help those affected, with rock star and model railway enthusiast Rod Stewart donating £10,000.

Club chairman Peter Davies says decisions are still being made on how to spend the money.

Quote Message: It's still very early days and we've no idea what the final total will be, but it looks as though we will first and foremost be helping other modellers who have been caught up in this." from Peter Davies Chairman, Market Deeping Model Railway Club

Analysis: British Steel on the brink

Simon Jack

BBC Business Editor

British Steel, which employs more than 4,000 people mainly at its plant in Scunthorpe, is on the verge of administration as it continues to lobby for government backing, sources say.

Copyright: AFP/Getty Images

Sources close to Greybull Capital, the company's owners, say its lenders have told them that unless they can secure £30m lifeline they will pull the plug on the firm tomorrow.

The timing of this could hardly be worse for the government coming as it does right before the European elections.

Cynics might suggest that Greybull is not unhappy with the timescale of the plea.

Business secretary Greg Clark has a very tough decision.

The question may be whether the government can put this down to Brexit mitigation and tap the same source of contingency funds Chris Grayling disastrously used to procure emergency Ferry capacity.

At least there would be an immediate dividend - to stave off the collapse of a firm that employs 4,500 people directly and has 20,000 more at risk in the supply chain.

However, having already lent £120m to cover a genuinely Brexit-related carbon emissions bill - further assistance to a private company struggling in a deeply challenged industry may be a precedent they would rather not set.