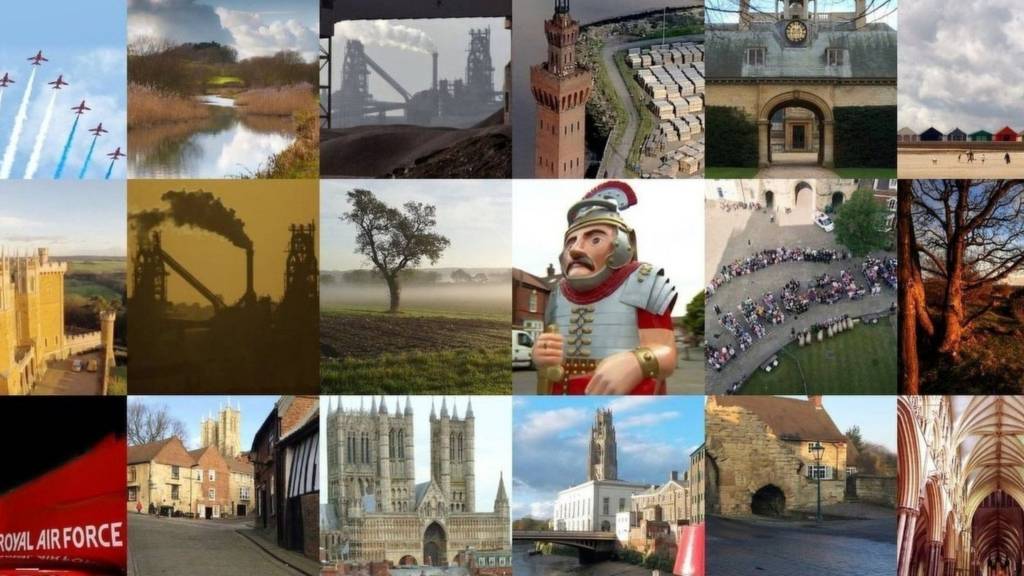 Lincolnshire breaking news: Latest updates
Summary
Fourth murder arrest over man's death
Man, 85, accused of attempted murder appears in court
Investigation continues after fatal house fire in Bourne
Three remain in serious condition after A1 crash
Live updates on Monday 15 April 2019
Chocolate-eating dog 'lucky to be alive'

Weather: Sunny spells and mild temperatures

There will be sunny spells and a moderate breeze for the rest of this evening.

Fourth man arrested in Gainsborough murder investigation

An 18-year-old man has been arrested on suspicion of murder in connection with the death of Jordan O'Brien.

Copyright: Lincolnshire Police

Mr O'Brien died following an incident at a property on Scampton Way in Gainsborough on 27 March.

The 18-year-old remains in police custody.

Four people have now been arrested in connection with the death - with one man being charged and two other people released on police bail.

Teens encouraged to go swimming with free swims

An outdoor pool in Lincolnshire is trying to encourage more teenagers to go swimming.

Jubilee Park in Woodhall Spa said there has been a decrease in the number of teenagers swimming with their parents.

The pool is offering free swims for teens with parents.

Quote Message: We've had about 3,000 swimmers since we opened a week ago. We reckon that only about five per cent of those fit the teenage category. We think it's down to revision and people not being as willing to leave their computer screens or their video games as they once were." from Joe Stanhope Jubilee Park

Man, 85, accused of attempted murder appears in court

An 85-year-old man accused of attempting to murder his daughter has appeared at Lincoln Crown Court.

Richard Draffan, from Cooks Lock in Boston, is alleged to have tried to kill Lorraine Bisby on the 12 March this year.

He is also accused of assaulting his wife Cynthia on the same day.

Mr Draffan, who appeared in court by video link, entered no plea and was remanded in custody.

Repairs to Bardney Bridge under way

Repair works to Bardney Bridge have started today.

Areas of deterioration affecting the strength of the bridge will be repaired and it will also be repainted and waterproofed to help protect it from future damage.

The works are expected to be completed by 5 July.

The bridge will be closed to traffic for the majority of the time.

Motorists will be diverted via Metheringham, Woodhall Spa and Horncastle.

It will remain open to pedestrians and cyclists.

Former nightclub could become a community hub

Local Democracy Reporting Service

Church bosses want to convert a former Lincoln nightclub into a community hub with cafe, youth club, worship area and a stage.

According to the Local Democracy Reporting Service, the Diocese of Lincoln has asked City of Lincoln Council for permission to change the use of the building on Free School Lane.

The former Co-Op Hall has been vacant for 10 years and was last used as a laser quest centre.

The diocese wants to create a social entrepreneur/charity hub, along with office and meeting spaces for 30-40 people for St Swithin's Church as well as "other organisations sharing the values and mission of the church."

The worship area would accommodate 400-500 people.

Police vehicle 'rammed' by car

A police vehicle was "rammed" by a motorist after officers tried to stop the car in the early hours of this morning.

Lincolnshire Police said officers attempted to stop a black Vauxhall Corsa on the A52, Sutton Road, at Trusthorpe near Mablethorpe, at about 02:35.

However, the car "failed to stop and then rammed into the police vehicle", officers say.

A force spokesperson said the Corsa drove off in the direction of Mablethorpe.

The force has appealed for anyone who has seen the vehicle - registration number BT05 UVE - to come forward.

Horses spooked by motorists who fail to slow down

Horse riders in the south of the county say their lives are regularly being put at risk by motorists who fail to slow down when overtaking.

The guidance for drivers is to drop their speed to 15 miles per hour and leave a 2m gap when overtaking a horse.

Katie Merret, from the Equiclass Equestrian Centre at Friskney near Boston, says many motorists simply ignore the rules:

Quote Message: This is a problem that has been going on for a very long time. It's happened quite a lot. There's been a few incidents around here where cars have gone too fast or come around a corner too quickly, seen a horse, slammed the brakes on and the horse is spooked and gone in to the path of that oncoming traffic." from Katie Merret Equiclass Equestrian Centre

Three remain in serious condition after A1 crash

Three people remain in a serious condition following a crash on the A1 between Grantham and Newark.

Police said a HGV and a VW Passat blue saloon were involved in the collision on the A1 northbound, near to Long Bennington, at about 01:00 on Sunday.

Anyone who witnessed the incident or has dashcam footage is asked to contact Lincolnshire Police.

Holly to make Glastonbury debut

A Lincolnshire musician will be playing at Glastonbury Festival this year, thanks to BBC Lincolnshire.

Holly Humberstone, from near Grantham, uploaded music to BBC Introducing in Lincolnshire and was chosen by Radio 1 to perform at the famous event.

Quote Message: BBC Introducing Lincolnshire and East Midlands have been so supportive of me. It's unreal, thank you. I can't even big it up enough. It's the most amazing opportunity ever." from Holly Humberstone Musician

High ambitions for Lincoln City following promotion

Lincoln City assistant manager Nicky Cowley says there should be no limit to the club's ambitions.

The Imps have gained promotion to League One for the first time in more than 20 years.

Cowley says the club should take inspiration from the likes of AFC Bournemouth.

Quote Message: You see some unfashionable clubs working at the very highest level. Your dream is to follow suit and try to be that club that can do that as well." from Nicky Cowley Assistant manager, Lincoln City

Investigation continues after fatal house fire in Bourne

Investigations are continuing after a woman died in a house fire in south Lincolnshire.

The woman, in her 50s, died from her injuries following the blaze on Recreation Road near Bourne at about 09:00 on Friday night.

A joint fire and police investigation is under way.