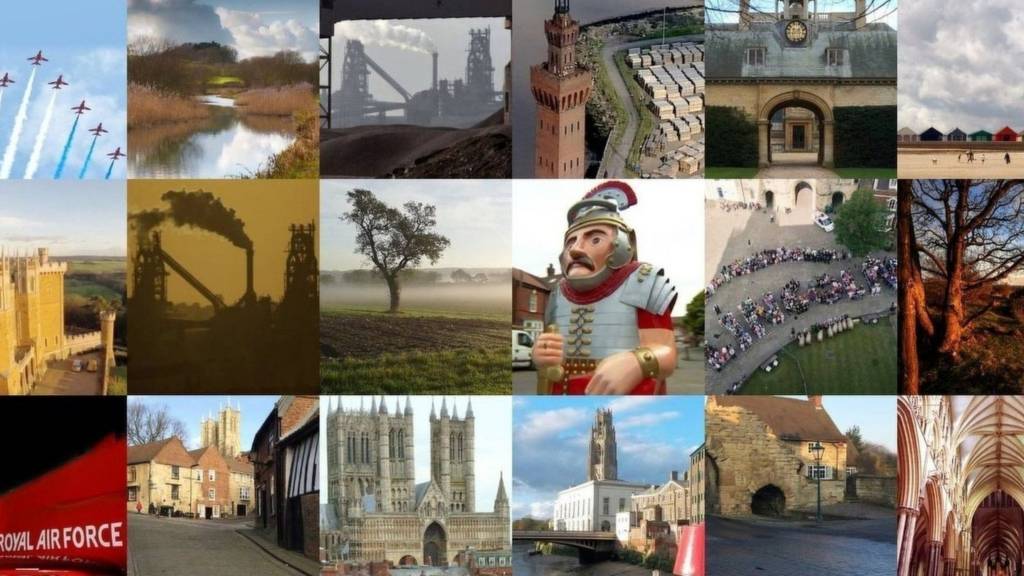 Lincolnshire breaking news: Latest updates
Lincolnshire's weather forecast

It'll be a dry night for Lincolnshire with clear skies.

Gentle winds then mist and fog are expected to re-develop later:

Dion Hendry jailed for life for Scunthorpe man's murder

A Scunthorpe man has been jailed for life for the murder of Raymond Ward in the town last year.

Copyright: Humberside Police

Dion Hendry (pictured), 24, of no fixed abode, will serve a minimum of 18 years.

Raymond Ward, who was 51, was found dead in a disused building in Cliff Gardens last July.

He was homeless at the time of his death and was sleeping in the building along with other homeless drug addicts including Hendry.

Hendry inflicted 57 "horrific" injuries on Mr Ward over the disappearance of two bags of heroin.

The injuries, the majority of which were to Mr Ward's head, resulted in his death.

Two men in hospital following Grimsby stabbing

Two men are in hospital after being stabbed in Grimsby in the early hours of this morning.

Police have sealed off Windsor Court and Fairmont Road after the incident.

The men's injuries are not thought to be life-threatening.

An 18-year-old man has been arrested on suspicion of grievous bodily harm.

Meeting of minds after MP and police twitter spat

Lincolnshire Police representatives have met with the MP for Lincoln to discuss the force's use of tasers and spit guards.

Assistant Chief Constable Kerrin Wilson says she spoke to Karen Lee yesterday after a row broke out on twitter when the MP had questioned the use of the equipment.

Ms Lee has now been invited to go out on patrol with officers to see the equipment being used in real life situations:

Number of taser-trained officers doubles - Humber force

The number of Humberside Police officers who are trained to use tasers has doubled over the past 18 months, the force has confirmed.

Copyright: Humberside Police

Humberside Police says the taser is a vital tool to help combat rising violent crime in East Yorkshire and northern Lincolnshire.

Insp Gary Jackson, who oversees taser training, says it is a "visual deterrent" which is "extremely effective in calming a person down and diffusing and gaining control of a situation" without even being used.

Four arrested in anti-fracking protest

Four people have been arrested during protests outside a Lincolnshire haulage firm.

The three women and a man are being held under suspicion of public order offences.

The protest, outside S Lion and Sons in Skellingthorpe, is part of a national day of action against fracking and new gas industries.

Activists claim the firm is part of the supply chain for the fracking industry, however the company says it has nothing to do with fracking.

Lincolnshire council tax hike gets go-ahead

A council tax rise of £60 per household in Lincolnshire's been approved by councillors.

This is £61 on top of what the county council already takes.

The Conservative administration says it needs to convince the government to give it more funding if it's to avoid further large rises in future years.

Labour argues the council has more than £200m in reserves lying in 100 bank accounts.

This tax rise, together with others planned by the police and district councils, will add about 90-pounds to Band D bills, taking those bills to about £1,800 a year.

'I can't put her through it'

The mum of a schoolgirl in Louth says she is determined to make the most of the time she has left with her daughter after making the heartbreaking decision to stop treatment for a brain tumour.

Copyright: Lincolnshire Echo

Your Lincolnshire headlines

Our top stories so far today from our Lincolnshire newsroom:

There should be some bright or sunny spells this afternoon, but low cloud and mist may linger in some areas for the rest of the day.

Relatively mild for the time of year.

Dog walker robbed in Mablethorpe

A dog walker has been robbed while out in Victoria Park in Mablethorpe.

It happened between 18:00 and 19:00 last night.

The victim's mobile phone was taken in the incident.

Police are appealing for witnesses.

Cafe owner's frustration at street party cancellation

An independent business owner in Lincoln has taken to social media to vent his frustration at not being able to host more street parties.

The Coffee Aroma cafe held several events as a trial last summer which involved closing a road in the city centre.

But this time, the owner says he's met with too many requirements from various authorities for more events to be put on.

Those include paying for extra door staff, barriers and applying for road closures, he says.

Quote Message: We therefore have no choice but to leave the street to the drunkards, druggies and drop-outs that make Lincoln such a welcoming place for tourists, students and locals alike. We love Lincoln and wanted to offer an enjoyable, social alternative to binge drinking." from Coffee Aroma statement

In a statement, City of Lincoln Council says it will be contacting the owner to discuss a suitable way forward.

Preparations begin to find body of David Ibbotson

Preparations are under way to try and find the body of the North Lincolnshire pilot David Ibbotson.

Copyright: David Ibbotson

Mr Ibbotson, from Crowle, was flying the plane with the footballer Emiliano Sala on board which crashed into the English Channel in January.

Guernsey's Harbourmaster says efforts are being made to get permission to search a restricted area.

A woman's been sexually assaulted in Boston.

It happened at 06:30 yesterday morning on Witham Bank near the town's rowing club.

Police are looking for witnesses and say a man and woman were seen running in the area.