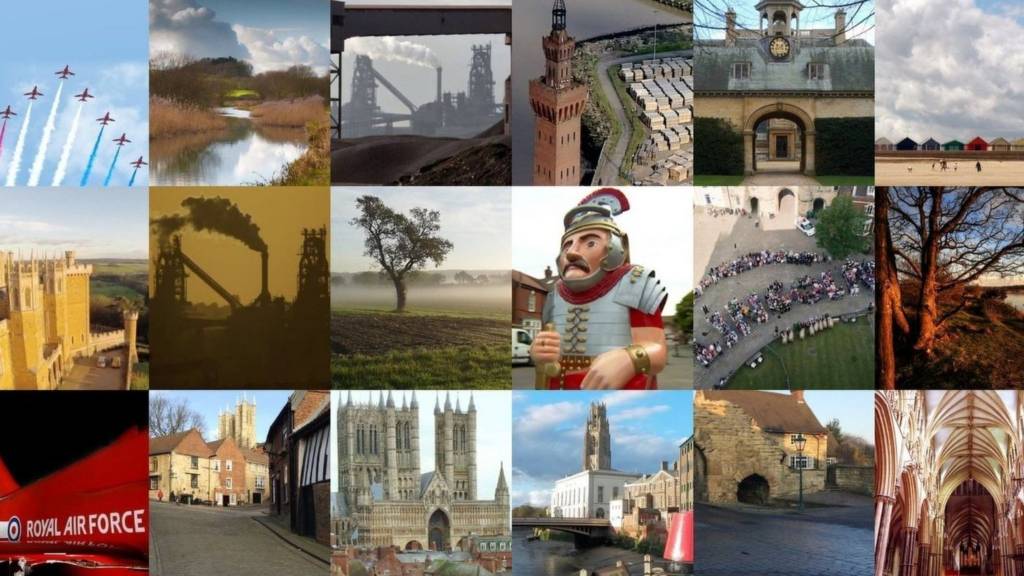 Lincolnshire breaking news: Latest updates
Frank and Veronica Tett have been nursing their prickly pals back to health for 30 years.

Frank and Veronica Tett have been nursing their prickly pals back to health for 30 years.

Daytime showers should ease away this evening to leave plenty of dry weather tonight with some clear spells.

Social work student inspired by her time in foster care

A Lincolnshire student, who spent her childhood in foster care, has been talking about her decision to become a social worker.

Courtney Tyrrell addressed a group at the Caring2Learn awards in Grantham today.

The even saw 24 schools and 16 foster carers recognised for their support and dedication towards looking after children in the county.

Courtney, who is now in her third year at university, moved in with her foster parents when she was 7.

She says it was a happy time:

Gross misconduct hearing for Lincolnshire Police officer

A gross misconduct hearing for a Lincolnshire Police officer will be held next Friday.

It is alleged Sgt Stuart Mumby-Croft, based in Grantham, broke professional standards by using the police systems for inappropriate purposes.

The hearing will be held at the Lincolnshire Police Headquarters in Nettleham.

DIY SOS! Call for school mental health hub volunteers

A Lincoln school is planning to create a community mental health hub, but needs an army of handy volunteers to help finish it.

Copyright: Connor Creaghan

Imps' Joan Luque joins Bromley on loan

It has just been announced that Lincoln City midfielder Joan Luque has joined Bromley on loan.

The Spaniard, who scored on his debut against Blackburn Rovers, is linking up with the National League Club on a short-term deal.

Copyright: Lincoln City FC

Quote Message: The plan is for him to play some games, he's come into the club and done great, he's a boy with top end quality who can score goals and create goals. But he needs to play, and with the team playing so well his chances have been limited and we want to make sure he has a run of games." from Danny Cowley Lincoln City manager

Watch: Brexit concerns grow for Lincolnshire expats

UK Prime Minister Theresa May has said the EU must treat the UK with "respect" in Brexit negotiations.

Her comments come after after EU leaders said Mrs May's Chequers plan would not work, at a summit in Salzburg.

The latest development won't address the concerns of people from Lincolnshire who now live elsewhere in the EU.

There's already an agreement that UK citizens abroad will have their rights protected, the same applies to EU nationals living in the UK.

However, that would only apply if a Brexit deal is reached and some expats are worried:

Health boss urges people to get flu jabs

Lincolnshire's director of public health says the threat of a flu pandemic is high and people should be vaccinated.

Derek Ward is urging all employers to pay for their staff to have the flu jab.

He says the only way to protect vital services and businesses is for as many people as possible to be vaccinated.

A greater chance of showers through this afternoon compared to this morning with sunny spells in between and remaining blustery too.

'I wouldn't wish the pain on anyone'

The husband of a pregnant woman from Bradford who was killed in a road collision in Lincolnshire says their three-year-old daughter still cries out for her mum at night.

Mother-of-one Aneta Zdeb, 26, was killed after a makeshift tow bar fitted to a van snapped causing a crash on the A17 in Leadenham last summer.

Lukasz Orywal, 32, and Andy Hurns, 28, were each sentenced to three years and nine months earlier this week after they admitted causing death by dangerous driving.

Mrs Zdeb was 14 weeks pregnant at the time and died from injuries to her liver and heart from the "massive impact".

Her widower Kamil Zdeb today said: "I wouldn't wish the pain that we have suffered on anyone."

Quote Message: I just can't believe she has gone, we were young, our lives in front of us, we had so many plans. I have a child, three years old, who needs a mother and she hasn't got one." from Kamil Zdeb

Your Lincolnshire headlines

The top stories from across Lincolnshire so far today include:

Widower speaks of his devastation over wife's crash death
Jeremy Corbyn: "Let's keep RAF Scampton open'"
Lincolnshire MP cracks down on county lines drugs

Lincolnshire's Ask for Angela extended to North Yorkshire

A dating safety campaign which began in Lincolnshire is being extended to North Yorkshire.

The Ask for Angela campaign, which was launched in Lincoln in 2016, has been used around the world.

Anyone feeling unsafe on a night out can use the code word "Angela" to get help from bar staff.

Det Supt Allan Harder, from North Yorkshire Police, said their decision to use the campaign was due to how the internet and dating apps had changed the nature of dating.

He said: "Often, people on dates in pubs or other licensed premises are meeting people for the very first time face to face

"This can leave people feeling very vulnerable, or worse at threat from harm," he said.

Heavy traffic on A46 northbound at Lincoln

Traffic's building up on the A46 at Lincoln between the Carholme and Riseholme roundabouts.

There's been a crash on the northbound stretch and only one lane is in use.

Modern slavery summit held at Lincoln Cathedral

Modern slavery is being discussed at a conference at Lincoln Cathedral today.

Copyright: Science Photo Library

Speakers are looking at how businesses, faith groups and other agencies can work together to identify victims and to raise awareness.