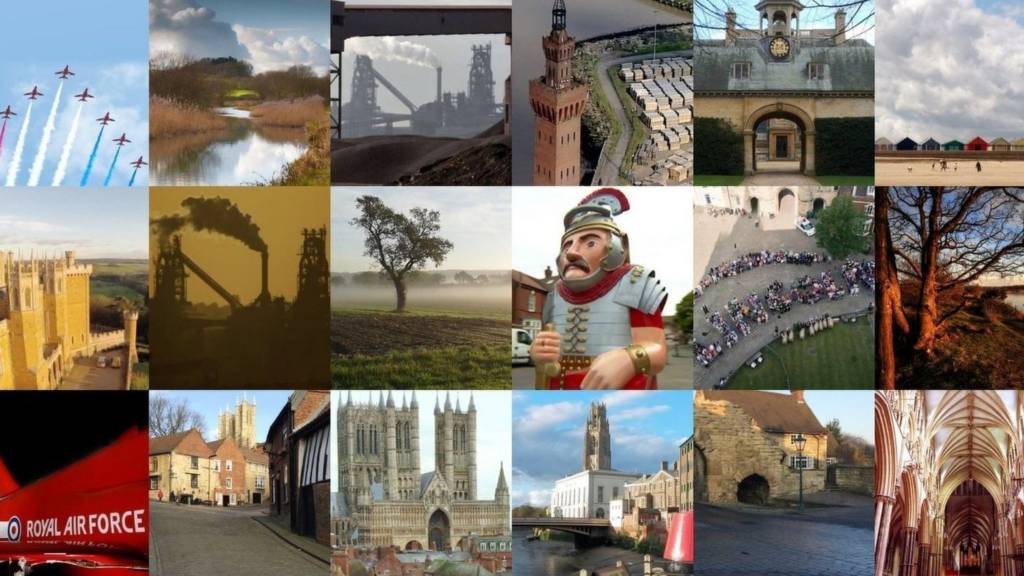 Lincolnshire breaking news: Latest updates
Severe accident: A1 Rutland northbound

BBC News Travel

A1 Rutland northbound severe accident, from A606 Empingham Road to A151.

A1 Rutland - Lane closed and slow traffic on A1 northbound from Rutland Water Turn Off to Colsterworth Services Junction, because of an accident involving.

To report traffic and travel incidents dial 0330 123 0184 at any time

Lincolnshire's So Fest celebrates 10th birthday

The 10th annual So Festival has got under way on the Lincolnshire coast.

The festival is described as one of the biggest outdoor arts celebrations in the country.

It's become a major attraction for its variety of circus acts, and quirky performers.

Council invests millions more in property

Millions of pounds are to be invested by West Lindsey District Council into property, according to the Local Democracy Reporting Service.

The authority has now purchased an industrial unit in Gainsborough (pictured) for £6.1m and comes shortly after it invested in a lingerie factory and a hotel.

Since April last year, the council has invested £14m in property and has set aside another £16m for investments.

The authority says it hopes the money invested will help plug a funding gap from the government.

Body found in Stamford beauty spot

The body of a man has been found in the River Welland at a beauty spot in Stamford.

Police say they've been at the scene at The Meadows in the town since 14:00 this afternoon.

The death is currently being treated as unexplained.

'Serious reservations' over council payroll change

County councillors are being warned that a new contract to run payroll services for Lincolnshire's schools carries risks, according to the Local Democracy Reporting Service.

The current contract with Serco has been beset by problems, including major delays paying staff.

Councillors in Lincolnshire are now considering an alternative, in partnership with another council in Herefordshire, but there are concerns that services will be disrupted again.

Councillor Rob Parker, who's scrutinising the new partnership, said he had "serious reservations about whether or not we'd be able to change the contract to work in a way that suited us, but still within the terms of the contract."

He also highlighted the difficulty Herefordshire has in recruiting skilled staff.

Environment Agency defends state of rat-riddled river

The state of a river in Grimsby which has been criticised for the number of rats and the amount of rubbish in it has been defended by the Environment Agency.

The environment agency says it regularly carries out maintenance on the River Freshney for flood defence purposes.

It s staff cut weeds on the banks and upper reaches of the river earlier this summer, the agency adds.

Quote Message: We appreciate natural weed can be unsightly, particularly at this time of year when it grows prolifically and clings to the rubbish people carelessly throw away." from Environment Agency spokesperson

Breaking

Woman's body found in Skegness

The body of a woman in her 40s has been found in Skegness, police say.

Police are treating the woman's death, on Roman Bank, as unexplained.

Officers found the body at about 12:40 today and an investigation is under way, say police.

'Take car keys to bed with you', police warn

Police in Gainsborough are advising local resident to take their keys to bed with them after a recent increase in vehicle thefts in the town.

It's the second warning this week about vehicle thefts from the county's police force.

On Tuesday, Lincoln's police control room staff said they'd had "numerous reports of break-ins to work vans":

Boston Pilgrim children's ward plan 'working but fragile'

Health bosses have laid out contingency plans should a new way of working for Boston Pilgrim Hospital's children's ward fail.

The new system involves transporting more serious cases to Lincoln.

Dr Neil Hepburn, medical director at United Lincolnshire Hospitals Trust, told members at a board meeting that the plan was so far "working well, without incident".

However, he said the system, introduced due to staffing issues, remains "fragile" and is set to see demand stretched once children are back at school.

If the current plan fails, it could see the Boston children's ward moved to Lincoln on a more permanent basis.

Plans for another Lincoln bypass costing £150m

Plans for the final stretch of bypass to encircle Lincoln have been announced by Lincolnshire County Council today.

Work on the Eastern Bypass is in full swing but the council has today put together a business case for the southern stretch of the road.

The southern road would connect to the eastern bypass at Bracebridge Heath and go north of Waddington.

It would eventually connect up to the current bypass at the A46 Pennells Roundabout.

Plans show that it could cost up to £150m if built as a dual carriageway, which is the council's preferred option.

The authority will apply for government funding to pay for it.

Lincolnshire's 'Rolls Royce of windmills' to be repaired

A Victorian windmill in Lincolnshire which has been described as the "Rolls Royce of windmills" is to be restored after a successful campaign by residents and the local MP.

The sails on Sibsey Trader Mill were removed earlier this year (pictured) and the building is damp and needs general repairs.

The flour mill dates back to 1877, is one of the last to be built in Lincolnshire in 1877, and at the time was cutting-edge technology.

Matt Warman, the Boston and Skegness Conservative MP has revealed that English Heritage has promised to repair the damage done in recent bad weather and make up for "poor maintenance in the past and poor restoration at the beginning of the century".

In the 1960s Sibsey Trader Mill was chosen by the government as being a site of national historical importance and was restored the following decade.

Quote Message: Nobody can feel as sad and sorry as we do that the mill is out of action, but all we can do is apologise and ask our visitors and customers to support us so that we can survive until the mill comes back to life." from Sibsey Trader Windmill Spokesperson

Woman dies and three hurt in Boston crash

A woman in her 80s has died after a car crash near Boston.

The woman, from Spalding, was a passenger in a Citroen Xsara when it collided with a white Mercedes Benz van on the A17 near Swineshead on Thursday.

Three other people were also injured in the collision.

They were all taken to Queens Medical Centre in Nottingham.

Bosses 'determined to make us miserable' - GP

An anonymous resignation letter from a Lincolnshire GP says his bosses seem "determined to make as many of their colleagues as miserable as possible".

Copyright: Kieran Sharrock

The doctor, who wants to remain anonymous, has quit his practice and is moving to Australia.

In the letter, the doctor says he feels forced into joining forces with practices to treat tens of thousands of patients.

He's critical because he currently treats 4,000 patients and says his knowledge of his patients means he often knows what problems they might have "before they even arrive".

A spokesperson for one Lincolnshire Clinical Commissioning Group says its members are aware of the continuing pressures on GP recruitment and are making all efforts to encourage new family doctors to the county.