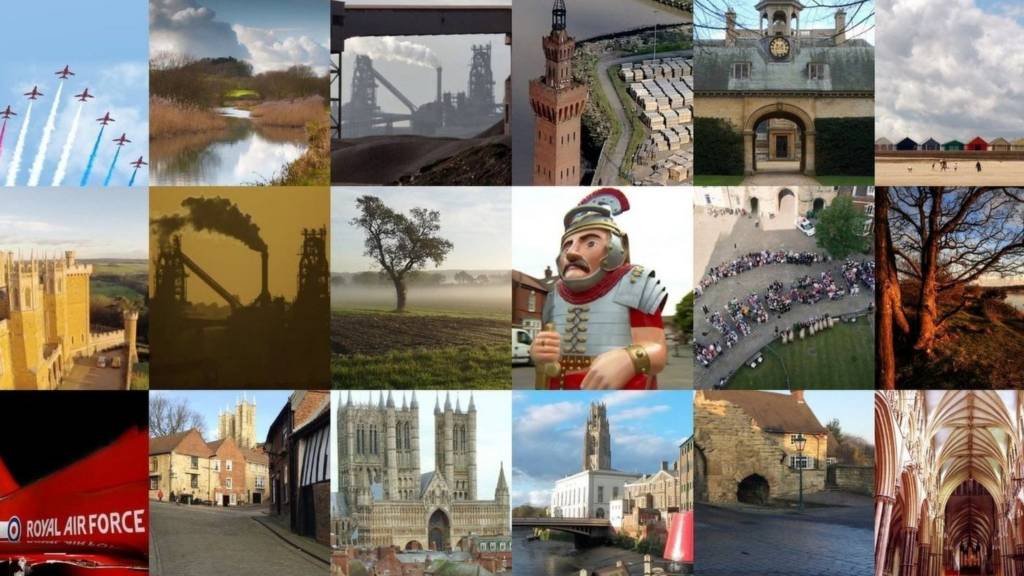 Lincolnshire breaking news: Latest updates
Severe accident: A151 Lincolnshire both ways

BBC News Travel

A151 Lincolnshire both ways severe accident, between B1515 Spalding Road and Wignal's Gate.

A151 Lincolnshire - A151 in Holbeach closed and slow traffic in both directions between the B1515 Spalding Road junction and the Wignal's Gate junction, because of a serious accident.

To report traffic and travel incidents dial 0330 123 0184 at any time

Severe disruption: A1 Rutland northbound

BBC News Travel

A1 Rutland northbound severe disruption, between A606 Empingham Road and A151.

A1 Rutland - One lane closed on A1 Great North Road northbound between Rutland Water Turn Off in Stamford and Colsterworth Services Junction in Colsterworth, because of a broken down vehicle. Traffic is coping well.

To report traffic and travel incidents dial 0330 123 0184 at any time

Severe accident: A46 Lincolnshire northbound

BBC News Travel

A46 Lincolnshire northbound severe accident, at Whisby Road.

A46 Lincolnshire - A46 in Lincoln blocked and very slow traffic northbound at the Whisby Road junction, because of an accident.

To report traffic and travel incidents dial 0330 123 0184 at any time

Your headlines this evening

Our top stories today include:

Coming up on Look North this evening

Here's Peter Levy with a look at tonight's programme:

Tonight's weather forecast

Tonight looks set to remain largely cloudy with the possibility of some further light rain or drizzle, but not as wet as during the day.

Scunthorpe BHS building will be home of new market

The former BHS building in Scunthorpe has been bought by the council.

The authority says the space will be used create "a bright and new market in the town."

The regeneration of Scunthorpe Market is part of a wider £60m scheme to improve the town centre.

Quote Message: This is the next step in creating a modern new market for the people of Scunthorpe and wider North Lincolnshire" from Councillor Rob Waltham Leader, North Lincolnshire Council

Warning after allotment break-ins in Lincoln

A warning is being issued to allotment holders in Lincoln after a series of shed break-ins at Long Leys Road and Yarborough Crescent allotments.

The police want people to check fencing is in good condition, the area is well-lit and keep any valuable items you don't need regularly at home.

Lincoln MP says people losing out after walk in centre closure

Lincoln's MP says her constituents are losing out following the closure of the city's walk-in centre.

The unit shut earlier this year because managers said it wasn't being used enough and the same services were available elsewhere.

But Karen Lee says that's not the case.

Quote Message: I do not believe that a decision based on this rationale is justifiable. I am also not satisfied with the insufficient alternative provisions implemented to replace the flexible access to healthcare which the walk-in centre provided" from Karen Lee Lincoln MP

Managers from the West Lincolnshire CCG say they've invited Ms Lee to a meeting to discuss her concerns.

Lincolnshire link for Prince Louis

Historian Dan Snow has found a link between the new royal baby Louis (or his name at least) and Lincolnshire.

He commented that the last time a Louis was near the throne was in Lincoln during the Barons' War - when the future King Louis VIII of France invaded in support of King John's rebellious barons.

Rain doesn't stop play at outdoor cinema

A rather wet and windy day probably isn't the best time to host an outdoor cinema.

But it seems organisers of the Luna Cinema screening of Paddington 2 at Lincoln Castle are carrying on setting up regardless.

I'd maybe bring a brolly.

A17 Sleaford bypass work finished

Work on the A17 Sleaford bypass has come to an end.

The maintenance and drainage repair works will protect the embankment from further slippage and deterioration.

New drainage pipes and kerb drains have been installed and it's estimated over 47 million litres of water will flow through the new system over the next six months.

Decision on Boston children's ward future is delayed

NHS managers have just finished a meeting on the future of Boston Pilgrim Hospital's Children's Ward, but said they needed more time to examine their options.

They were looking five different options, which could include further closures at the hospital including reducing neonatal services and children's outpatients services.

Managers say they do not have enough doctors to operate a safe service and have little hope of recruiting enough staff in the near future.

A new deadline for the decision has been set for Friday 25 May.

People campaigning against the closure of the children's ward say they're disappointed a decision on the future has been delayed.

Vandal causes £100,000 damage at Cleethorpes station

Police are looking for a man who smashed train windows and caused around £100,000 of damage at Cleethorpes station.

British Transport Police (BTP) say the man used a tool to smash windows at the station at around 01:00 on Tuesday, 9 January, before boarding a train and smashing the windows.

It's then believed the man went on to the bus depot and smashed windows there, causing £10,000 worth of damage.

Officers believe the incidents may be linked to another offence at Cleethorpes Station on Wednesday, 27 December, where two men went on to the tracks and caused severe delays to train services.

The man was wearing grey jogging bottoms and a dark coloured coat with his hood up.

BTP is appealing for anyone with information to come forward.

Lincolnshire weather: Wet and chilly

Further rain this afternoon and heavy in places.

It will also be rather chilly.

The rain should start to ease off later on this afternoon but it will remain overcast.