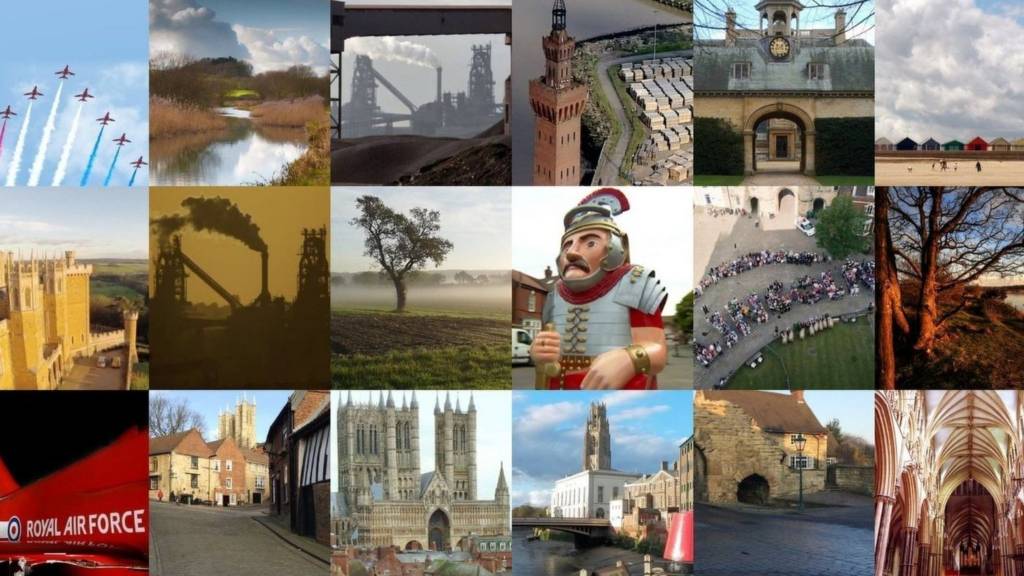 Lincolnshire breaking news: Latest updates
By Nalini Sivathasan

BBC Asian Network in Lincoln, UK

By Jonathan Morris

BBC News Online

Lincolnshire's top stories for today

Lincolnshire's top stories today include:

Apology after 'deeply shameful' wait for justice

The Dean of Lincoln has apologised for a four decade wait for justice, after a man who taught at Lincoln Cathedral School was jailed for the sexual abuse of six boys.

The Very Reverend Christine Wilson apologised to those who were abused, saying that it was deeply shameful that some had to wait their whole lifetime for justice and that some died before their abuser was jailed.

82-year-old Roy Griffiths (pictured below) was convicted of six counts of indecent assault on boys under 16 at Lincoln Crown Court today.

He's been jailed for six years and seven months, for historical child abuse which happened over 50 years ago.

The headlines on Look North tonight with Peter Levy

Hammer armed robber gets away with cash

A man who stole cash from a betting shop after threatening a cashier with a hammer is wanted by police in Stamford.

The man tried to take money from a cashier in a betting office on the High Street in Stamford but was first pushed away by the attendant.

Eventually the man took a hammer out and climbed over the counter before taking cash from the till.

Police are appealing for help from anyone who may have seen this man (pictured above) entering the shop on Saturday April 7 at around 09:30 in the morning.

Red Arrows pilot pays tribute to engineer

A Red Arrows pilot has paid tribute to an engineer who was killed in a Red Arrows Hawk Jet which crashed at RAF Valley last month.

Red 5, Flt Lt Dan Lowes, described Jonathan Bayliss (pictured) as a "first class engineer" who executed his role with a "calm and infectious personality".

Quote Message: It's with great sadness that today we say goodbye to the outstanding Cpl Jon Bayliss. He was a first class engineer, a true team player and he executed his role diligently with his calm and infectious personality. The gentle giant with a beaming smile. Rest easy Circus 3. Eclat. from Flt Lt Dan Lowes Red 5 - Red Arrows Pilot

Watch: It's sunny now but what will it be like this weekend?

Here's a look at the weather for the next couple of days, with me Owain Wyn Evans:

Paedophile teacher jailed for 6 years

A former deputy headmaster at Lincoln cathedral School has been jailed for for six years and seven months after admitting abusing young boys.

Roy Griffiths, from Sherborne, Dorset (pictured), has been convicted of six counts of indecent assault on males under the age of 16.

Lincoln Crown Court heard that the youngsters involved were "profoundly affected" by the abuse they faced at the hands of Griffith.

Griffith left his role at the school in 1970 following a complaint about his behaviour, but it took four decades for police to begin investigating.

Operation Redstone, a police investigation into historical child sex abuse, was set up in 2015.

Lincs tractor costume raises £6,776

Villagers raise money to buy local pub

A community in Leasingham has raised £122,000 in just four weeks to try and buy their local pub, to make sure it's not sold off for housing.

Copyright: Duke of Wellington Pub

Two pubs in Lincolnshire are up for sale, and two groups of villagers are trying to save them from being sold off.

The community group in Leasingham (near Sleaford) have sold hundreds of shares to raise money for their pub the Duke of Wellington (pictured).

They only have a few weeks left to raise over £200,000 to buy the pub to ensure it's not sold off to become a "gastropub" or turned into housing.

Quote Message: It is the last pub in the village, as such it's got quite a standing status, so what we want to make sure is that it stays as a village pub... And we don't know what anybody else would want to turn it into. from Francis Franklin Treasure of the Leasingham Community Benefit Society

Stolen dumper truck 'could have killed someone'

Police say thieves who stole a dumper truck in Grimsby crashing it into a house and cars, could have killed somebody.

It was taken from a building site and also used to damage a new park and then abandoned in Gilbey Road.

Witnesses say they saw a teenager driving the truck and that it was mindless vandalism.

Woman targeted in phone scam

A Lincolnshire woman in her 70s has been targeted in a phone scam.

The lady, who lives in Pinchbeck, was called by someone claiming to be from a bank who told her she owed them money.

The scammers weren't successful because the woman asked a friend for advice.

Police say people should talk to potentially vulnerable friends and relatives about phone scams and warn them of the dangers.