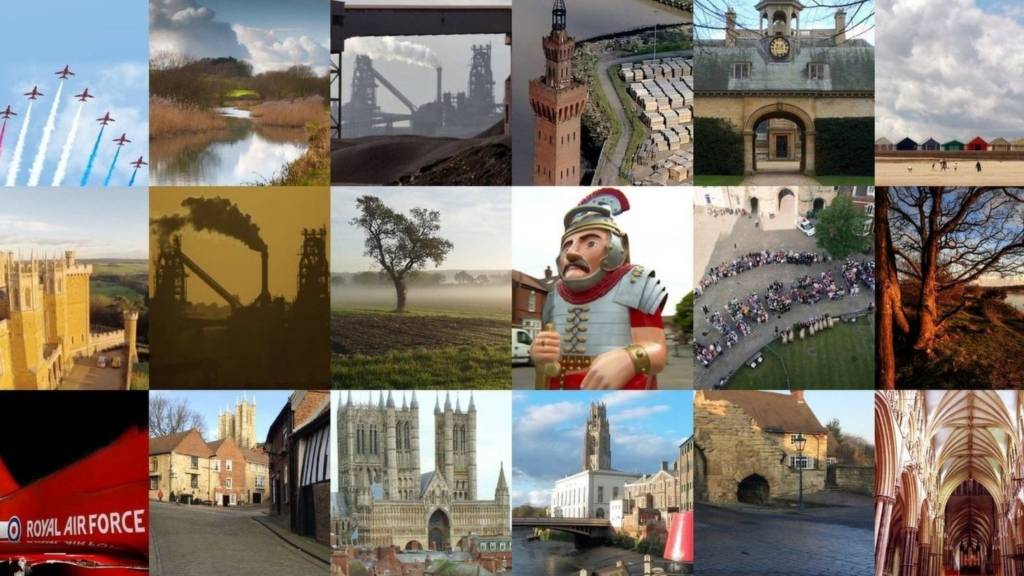 Lincolnshire breaking news: Latest updates
Summary
400 jobs under threat at Grimsby fish factory
Police investigate package at Boston post office
Red Arrows engineer Cpl Jonathan Bayliss was a "friend to so many", says the team's leader.

Severe disruption: A46 Nottinghamshire northbound

BBC News Travel

A46 Nottinghamshire northbound severe disruption, between A1133 and A1434 Newark Road.

A46 Nottinghamshire - A46 closed and stationary traffic northbound between the A1133 junction in Winthorpe and the A1434 Newark Road junction in Thorpe on the Hill, because of a shed load of wooden pallets.

To report traffic and travel incidents dial 0330 123 0184 at any time

Lincolnshire's top stories

The top stories so far today from our Lincolnshire newsroom include:

Attacks on police officers 'wholly unacceptable'

A total of 11 Humberside Police officers were spat at, kicked and slapped in series of assaults last night, the force has revealed.

Five officers were injured in one incident in Hull while they were dealing with a violent woman on Buckingham Street.

Another officer suffered a broken wrist, while two others were injured while dealing with a disturbance in Rochester Close, Scunthorpe.

The force says three others were also assaulted in other incidents.

Quote Message: Nobody comes to work to be assaulted and this behaviour is wholly unacceptable. We are supporting those staff involved in these incidents and will take action against anyone who attacks our officers." from Assistant Chief Constable Scott Young Humberside Police

Police appealing for witnesses after assault

Police are urging witnesses to come forward after a 16-year-old boy was seriously injured in an assault earlier this week.

It happened in Grantham town centre between 18:45 and 19:00 on Monday 19 March.

With the Mid-Lent Fair under way, police say the Market Place would have been busy so there will have been witnesses whose accounts could assist with the investigation.

Anyone with information is being asked to contact police.

New summer date for Lincoln 10k announced

A new date has been announced for Lincoln's 10k race after snow and icy conditions forced the event's postponement last weekend.

It will now take place on Sunday 1 July.

Participants will get an email confirming the new date, organisers say.

Hopefully there won't be any snow this time around...

One hour's free parking comes to Gainsborough

Shoppers in Gainsborough will be able to get one hour of free parking from next week.

Copyright: West Lindsey District Council

It's part of the council's plan to get more visitors into the town centre and it's also hoped it'll be a boost to traders.

Quote Message: People are more likely to pop in if they don't have to pay for car parking and the more people we can encourage into the town centre will add to a better atmosphere." from Dawn Baron Chairman, Independent Traders in Gainsborough

Red Arrows pay tribute to pilot killed in crash

The Red Arrows have released a video paying tribute to Jonathan Bayliss who was killed after a Red Arrows jet crashed in Wales earlier this week.

Cpl Bayliss, 41, was killed when the Hawk aircraft, which is used by the aerobatic display team, crashed at RAF Valley on Anglesey on Tuesday afternoon.

Archaeologists uncover 8,000-year-old flints near Grantham

An archaeological dig at the site of the Grantham Southern Relief Road has uncovered some rather exciting discoveries.

Items dating back to Roman and Iron Age times, predating Grantham as a settlement, have been found by a team from Allen Archaeology.

They've unearthed fragments of pottery (pictured below) along with several carved stone objects including a saddle quern - a prehistoric tool like a pestle and mortar.

Copyright: Lincolnshire County Council

Much earlier Mesolithic flints have also been discovered (pictured below), which could be as much as 8,000 years old.

The team has been carrying out the work since January to ensure any remains affected by the new road are protected and recorded before the road is built.

Copyright: Lincolnshire County Council

Search for 'man on crutches' after attempted abduction

A man on crutches is being sought by police in connection with the attempted abduction of a 16-year-old girl in North East Lincolnshire earlier this week.

Humberside Police say it happened in the North Sea Lane area of Cleethorpes as the girl was waiting at a bus stop at about 08:20 on Wednesday 21 March.

She was approached by a man on crutches who tried to push her towards a white van - but she managed to get away.

The man is described as in his 50s, thin, about 5ft 9ins tall and wearing a black beanie hat, a black zip-up fleece and black tracksuit bottoms with white stripes on the legs.

Quote Message: We're really grateful to everyone who has been in touch so far with information. We have a number of lines of inquiry that we're following up." from Det Insp James Fairgrieve Humberside Police

Watch: Peter Levy prepares for Humber kayak challenge

This is the view that will confront BBC Look North's Peter Levy as he prepares to kayak across the Humber at the weekend to raise money for Sport Relief:

Peter will set off from Barton Haven at 10:45 tomorrow and will hit dry land again at Hessle Foreshore.

If you want to support Peter and donate to Sport Relief you can do it here.

Good luck Peter!

Crowdfunders secure planning permission for flats

Stefan Pidluznyj

Local Democracy Reporter

The site of a former pub and cabaret venue in Lincoln is to be turned into flats after councillors unanimously approved the plans.

Two buildings will be built where the Wildlife pub on Birchwood Avenue stood before it was demolished in 2013.

Ryan Carruthers, of Venture Property Lincoln, used a crowdfunding page to raise almost £35,000 to buy the land.

The pub was a landmark and known for its cabaret acts which attracted large crowds in the 1960s.

The development will be named Desmond Court in honour of Mr Carruthers' grandfather who once performed as a singer at the venue.

Scunthorpe children make colourful mess for charity

Hundreds school children in Scunthorpe have been getting in to the Sport Relief spirit and making a right old mess at the same time.

More than 400 pupils from primary schools in the area took part in the colour run at the Appleby Frodingham Sports Ground, where they ran a mile while being pelted with powdered paint.

It's one of many events taking place in East Yorkshire and northern Lincolnshire today to raise money for Sport Relief.

Boston funds extra street cleaners to tidy up the town

Boston town centre is getting a spring clean.

Copyright: Boston Borough Council

In response to concerns about litter and cleanliness, the Boston Town Area Committee and the Boston Big Local are teaming up to fund two more street cleaners.

The team will focus on areas including litter bins, signage, weeds and graffiti.

Chewing gum removal will be another of their duties; for that the team will use a new state of the art chewing gum removal machine which is worn as a backpack and evaporates the gum.