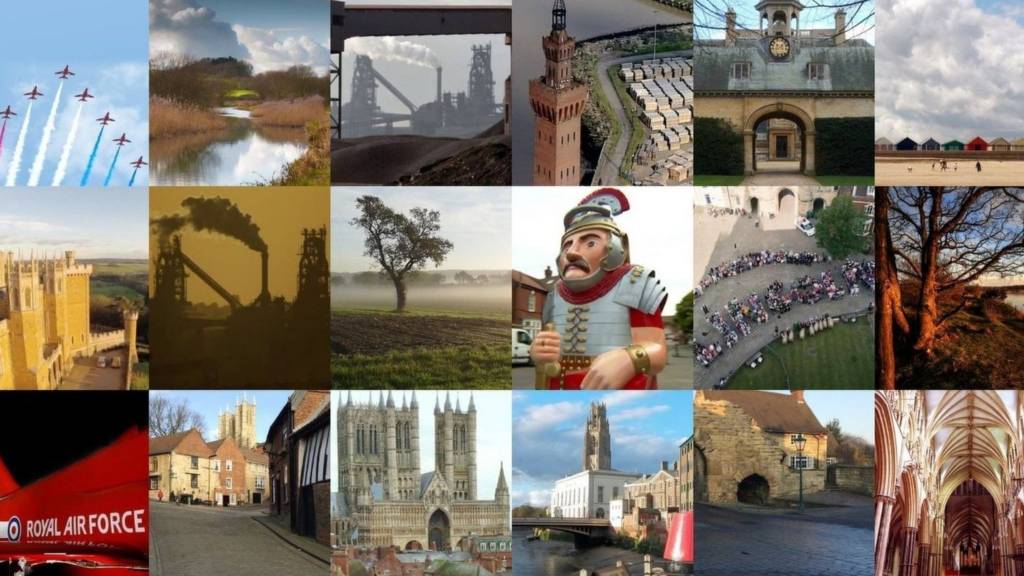 Lincolnshire breaking news: Latest updates
Severe accident: A1029 Lincolnshire northbound

BBC News Travel

A1029 Lincolnshire northbound severe accident, between Cottage Beck Road and Rowland Road.

A1029 Lincolnshire - A1029 Brigg Road in Scunthorpe closed and slow traffic northbound between the Cottage Beck Road junction and the Rowland Road junction, because of an accident.

To report traffic and travel incidents dial 0330 123 0184 at any time

Alex Rhodes

BBC Local Live, Lincolnshire

Updates will continue on this page over the weekend.

I'll leave you with five things we've learned today:

The non-emergency ambulance service is once again under fire after to failing to meet performance targets

Have a good weekend.

Archaeology works underway for Grantham road

Archaeologists are on site for phase two of the £81m Grantham Southern Relief Road.

Copyright: Lincolnshire County Council

When complete, the relief road will link the A52 at Somerby Hill to the A1. It's hoped it will reduce congestion in the centre of Grantham.

The weather this weekend: An unsettled Saturday and Sunday

This evening will be dry with clear spells, which will allow temperatures to dip and allow some frost to settle.

On Saturday rain will spread eastwards becoming drier in the afternoon.

Sunday will be very mild but cloudy and windy, with rain at times.

Coming up on Look North tonight

BBC Look North

East Yorkshire and Lincolnshire

'Sufficient evidence' to prosecute over race hate post

Jill Archbold

BBC Look North

The Crown Prosecution Serivce and Humberside Police have issued statements, after Joshua North, from North East Lincolnshire, was found not guilty of inciting racial hatred, after posting a social media comment about the travelling community.

Humberside Police says it take reports of hate crime seriously and where there is sufficient evidence it will charge someone and put them before the Courts.

The Crown Prosecution Service (CPS) also supported the view that there was sufficient evidence and a realistic prospect of conviction.

Quote Message: The role of the CPS is not to decide whether a person is guilty of a criminal offence but to make fair, independent and objective assessments about whether it is appropriate to present charges for a jury to consider and we respect their decision." from Crown Prosecution Service

Watch: Police footage of stolen drugs and goods find

Watch: Reaction to hate post trial

Jill Archbold

BBC Look North

Outside court this afternoon there was relief and anger after 25-year-old Joshua North was found not guilty of inciting racial hatred over a social media comment he made about the travelling community.

It took the jury an hour to find Mr North from North East Lincolnshire not guilty.

Shay Clipson who represents the travelling community said she was disappointed with the verdict and that Joshua North was lucky the jury accepted his defence.

However speaking outside Joshua North said he was relieved the ordeal was over and his solicitor James David Gray was disappointed with the way the case was handled.

Travel update: Humber Sea Terminal closed

A power cut is affecting the Humber Sea Terminal at Immingham.

More details as we get them.

Man who strolled out of Boston Magistrates' Court found

A man who walked out of Boston Magistrates' Court before he was sentenced has been found and charged by Lincolnshire Police.

Man not guilty in 'ironic' race hate post about travellers

Jill Archbold

BBC Look North

A 25 year-old man from North East Lincolnshire has been found not guilty after being accused of inciting racial hatred.

Joshua North, seen above in the grey suit with glasses, said that the negative comment he made on social media about the travelling community was an ironic joke.

Today a jury at Grimsby Crown Court found him not guilty.

Appeal over death of prisoner

The mother of a man who died while he was an inmate in Lincoln prison is appealing for information about the circumstances of his death.

Samuel Harrison suffered a serious brain injury during an incident at the prison on 11 September last year. He never regained consciousness and died two weeks later.

Copyright: Lincolnshire police

Now his mum wants anyone who may have more information about the day he was injured to come forward.

Quote Message: I have lost my son and his children their father and his family and friends just want to know the truth about the circumstances that have led to him being injured so we can start to try and understand why he died." from Mother's appeal

Police have confirmed that they're treating the case as murder.