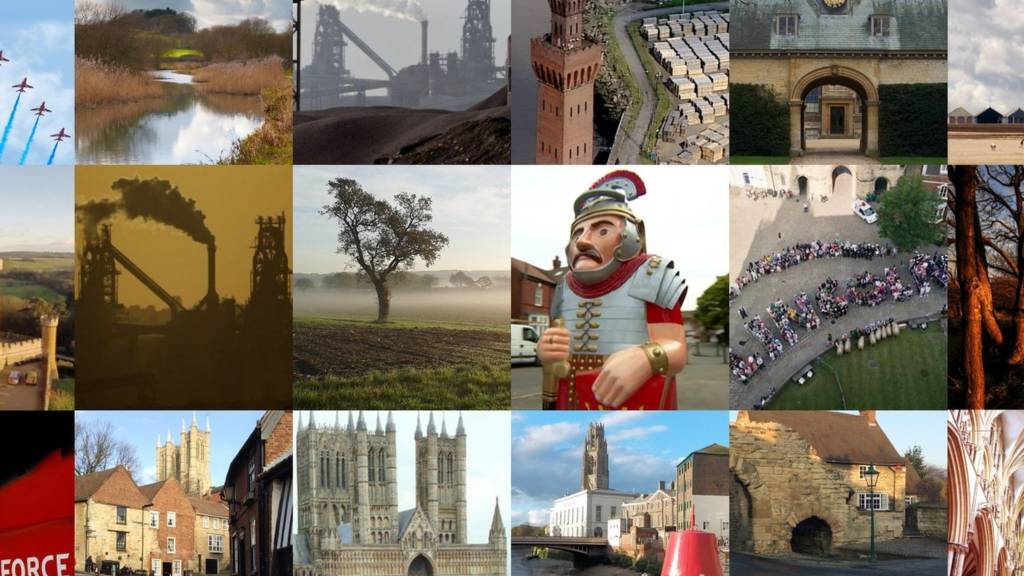 Breaking news in Lincolnshire: Latest updates
Teens arrested in Langworth level crossing crash

Harry Parkhill

BBC Local Live, Lincolnshire

Three teenagers who were in a car which crashed through a level crossing yesterday afternoon have been arrested.

Police say the driver, a 16-year-old male, is still being treated at Queens Medical Centre in Nottingham.

A 15-year-old male passenger is being treated at Lincoln County Hospital.

More as we get it.

Missing: WW2 Fox mascot, 15" tall

Harry Parkhill

BBC Local Live, Lincolnshire

An RAF mascot who accompanied pilots on bombing runs during World War two has been reported "missing in action" by Metheringham Airfield Visitor Centre.

Copyright: Metheringham Airfield Visitor Centre

Mr Fox (above is the best picture we have) was loaned to a Lincolnshire organisation last summer but staff say they have no record of which organisation borrowed him.

Quote Message: It was a 106 Sqn crew fox mascot dressed in red coat and jodhpurs, some 15" tall from Andy Marson Chairman - Friends of Metheringham Airfield

Have you seen him? Are you part of the organisation who borrowed him?  Get in touch.

Travel: Lorry and motorbike collision

There's been an collision involving a lorry and a motorbike in Lincoln this morning.

Traffic is slow on Tritton Road at the junction of Skellingthorpe Road (pictured).

 Police are on the scene.

Wildlife hospital looking for home for animals

Harry Parkhill

BBC Local Live, Lincolnshire

A Lincolnshire wildlife hospital which closed at the beginning of the year is looking to re-home some of the animals in its care.

Since it closed in January some animals have been dumped at the former wildlife hospital in Lincoln.

They include these chickens:

The former owners of the hospital are searching for people to look after them, get in touch here .

New "major trauma" centre opening in Lincoln

Harry Parkhill

BBC Local Live, Lincolnshire

People who've suffered a major psychological trauma will be able to receive treatment at a new centre opening in Lincoln.

Copyright: Lincoln Trauma Centre

The service will offer support to those who've suffered a bereavement, those who might have been abused or assaulted and for those with post-traumatic stress disorder.

It's on Mint Lane in the city.

Quote Message: It's for anyone who's experienced a traumatic incident... but also for the families of those people to get support. from Michelle Freeman Pyschotherapist

The mystery of the missing "ding-dongs"

Harry Parkhill

BBC Local Live, Lincolnshire

If you've visited Lincoln Cathedral in the last few days, you may have noticed that something wasn't quite right, have a listen to this:

Well, according to the Canon John Patrick from the cathedral, one of the bells is currently being repaired, and could be missing for a couple of weeks.

According to the Canon a special spring is missing, one which needs to be especially made for the bell.

The repair is estimated it will cost the cathedral up to £3000

Quote Message: Usually it goes ding-dong ding-dong... now it's going ding-dong... -dong from Canon John Patrick Sub-Dean of Lincoln

143,000 fake cigarettes seized in Lincolnshire

Hope Bolger

BBC Radio Lincolnshire

More than 143,000 fake cigarettes were seized by trading standards in Lincolnshire during April to December last year.

According to trading standards, the cigarettes can contain things like mould and rat droppings.

They're also often considered a fire risk, because many don't self-extinguish.

Here's how to spot a fake:

Watch: Looks like a chilly start with rain later

BBC Look North

East Yorkshire and Lincolnshire

Here's Sarah Thornton with today's forecast:

Good morning, welcome to today's live coverage

Harry Parkhill

BBC Local Live, Lincolnshire

Five things we've learned today

Harry Parkhill

BBC Local Live, Lincolnshire

That's the end of our regular updates but if we have any breaking news we'll continue to update through the night. 

In the meantime, I'll leave you with five things you didn't know this morning:

Eighteen-year-old woman assaulted in Grimsby

Police are trying to find witnesses to an incident in which an 18-year-old woman was assaulted in Grimsby.

The victim was approached by a man she knew and attacked.Sh was was then followed and assaulted by him again.

Police want anyone who was near Victor Street or Hilda Street at about 07:00 on Friday 17 February to get in touch.

Brexit: International Trade Secretary visits Lincolnshire

Hope Bolger

Reporter - BBC Radio Lincolnshire

The Secretary of State for International Trade has visited the county today to hear businesses' opinions on Brexit.

As one of the so called "three Brexiteers", he oversees the Department for International Trade which will arrange post-Brexit trade deals with other countries.

He's visited Jakeman's Sweet factory in Boston and Househam Sprayers, near Woodhall Spa.

As companies which export to the rest of the world, the two businesses will be particularly affected by the outcome of trade 

The boss of Househam Sprayers' boss said he was pleased the minister had visited:

Quote Message: It's very, very useful Dr Liam Fox has come and listened. We've got to back to him with points that would help us export our machines around the world. from Robert Willey Chief Executive - Househam Sprayers

Watch: Welder turned Cup hero's welcome return

John Acres

Journalist, BBC Radio Stoke

Langworth crash was 'fail to stop', say police

Jake Zuckerman

BBC Look North

Lincolnshire Police have described the car crash at Langworth Level crossing  as a "fail to stop". 

The car crashed through the barriers at the level crossing and collided with a Post Office lorry.

Police said the driver of the car was "seriously injured" and taken to Queens Medical Centre in Nottingham by air ambulance.

"I was flung out of bed... there was a car halfway in my bedroom"

We've been speaking to Joe Marshall who was woken late last night when a car crashed into his bedroom .

He says it was "quite scary"... that feels like an understatement to me:

Lincoln City FC knight announced

Michael Hortin

Sports, BBC Radio Lincolnshire

There's a new addition to the Lincoln Knights' Trail and they've got a special guest to do some work on it...

There will be a special red and white striped Lincoln City knight on the trail around the city.

In total there will be 36 statues forming a treasure trail of sorts. 

Each will be decorated to celebrate part of the city's history and to honour the 800th anniversaryof the Battle of Lincoln.

Listen: Humberside Police 'good' with local issues

A report has been issued today following an inspection from Her Majesty's Inspector of Constabulary.

Overall Humberside Police has been rated as "requiring improvement", but HMIC inspector Mike Cunningham says the force is good in a number of areas:

Air ambulances arrive at Langworth level Crossing crash

Jake Zuckerman

BBC Look North

Two air ambulances have arrived at a crash on the main road in Langworth (near Lincoln) .

Police have said that "it's thought there are no serious injuries but there will be some traffic disruption".