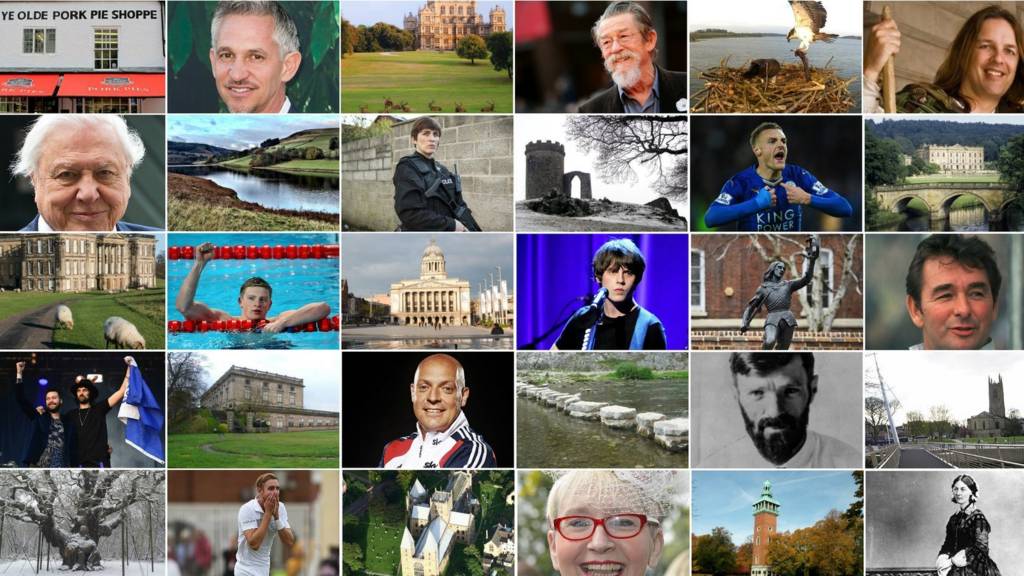 Severe disruption: A42 Leicestershire northbound

BBC News Travel

A42 Leicestershire northbound severe disruption, at J13 A511.

A42 Leicestershire - A42 entry slip road closed and slow traffic northbound at J13, A511 (Ashby-De-La-Zouch), because of a broken down vehicle.

To report traffic and travel incidents dial 0330 123 0184 at any time

Our live coverage across the day

Updates on East Midlands Live have now ended however links to some of our stories may continue to appear.

Live coverage will continue at 08:00 on Thursday.

Weather: Foggy start to Thursday

Rich Davis

BBC Weather presenter

Remaining dry overnight. Where we've had clear skies during the day mist and fog will form - this could be dense in places.

A minimum temperature of 3C (37F).

Any mist or fog will be slow to clear on Thursday.

It will be a dry day with light winds, staying largely cloudy but some bright or sunny spells possible during the afternoon - a maximum temperature of 7C (45F).

AA 'absolutely not being franchised'

The GMB union claim there will be 60 jobs lost as a result of closing the AA training facility near Melton Mowbray.

The GMB union has accused the AA of "squeezing the last drop" out of the business before it is franchised.

The AA president has called this "absolute nonsense" claiming "absolutely nothing is being franchised".

Edmund King said: "We are consulting on reducing some management and head office roles so that we can actually invest more in contact centres and patrols. We are also investing more in state-of-the-art training for our patrols so that our brilliant patrols' already impressive fix rates can be improved further."

Prisoner sentenced for attacking guard

A prisoner who attacked a guard at HMP Humber has been jailed for 16 months.

CCTV footage of the incident shows Reece Bayliss, 25, hitting the guard with an improvised weapon before being wrestled to the floor and restrained by security staff.

Bayliss, of Glenhills Boulevard, Leicester, was sentenced at Hull Crown Court on Monday after he admitted charges of assault occasioning actual bodily harm, common assault and criminal damage.

According to reports he was serving a sentence imposed in 2016 for drugs offences.

Your comments: How to react to blue lights

Our video teaching drivers how to react when they see an ambulance has got people talking.

Gabrielle Willets said: "I pulled over to let an approaching ambulance pass only for the driver of the car behind me to overtake me and then they saw that ambulance and eventually they pulled over."

While Glenis Woodings called for some calm. "It's ok to say the accidents were not the Ambulances fault, and I am sure we all try our best to accommodate them. But just sometimes you can't just get out of the way instantly. And feel Ambulance drivers should realise this. I know they are in a rush as someone life could be at stake."

You can join the debate on Facebook.

Driver smashed into eight parked cars then sped off

Festive armed patrols to end

Police in Derbyshire will no longer carry out armed foot patrols in crowded places.

The measure was temporarily put in place over the festive season but the force has said it may be considered again in the future.

It thanked the public for the "overwhelming support" given to staff.

Asylum seeker accommodation to open

An accommodation centre for asylum seekers is due to open in Derby next week.

Laverstoke Court, just off Uttoxeter New Road, will accommodate 225 people who are destitute when they first apply for asylum in the UK.

They're expected to stay there for three weeks before they move on to longer-term accommodation.

The building used to be halls of residents for University of Derby students.

Police 'followed policy' in 999 call investigation

An investigation into the way Leicestershire Police handled a 999 call from a man later found dead in a car park has found the force "followed policy and procedure".

Copyright: Leicestershire Police

Promise Ndlovu made an emergency call from his mobile phone at 00:19 on 29 October 2016.

He told the operator he was being held against his will and sounded "increasingly distressed" before the call ended about six minutes later.

He didn't give his name or location but police were able to find out who the phone belonged to and sent officers to his home address and to the area the call was made.

Medical evidence indicated that Mr Ndlovu probably died during the 999 call.

The Independent Office for Police Conduct (IOPC) - previously known as the Independent Police Complaints Commission - believes efforts to locate Mr Ndlovu were hampered by the size of the area and nature of the buildings.

The IOPC investigator also found the force experienced difficulty contacting its on-call kidnap and extortion expert that night.

Last month three men were convicted for their involvement in the death of the 40-year-old and are due to be sentenced on Friday.

Council discuss expansion of industrial park

Plans to expand a massive distribution centre in Leicestershire will be discussed further this evening.

In December, a proposal to double the size of Magna Park, near Lutterworth, was narrowly approved by Harborough District Council's planning committee. That decision was later called in for review.

It'll now be considered by the full council at a public meeting this evening.

Melton AA training centre 'to close'

The AA motoring organisation is planning to cut around 100 jobs - mainly affecting management and administration.

The GMB union said the company was also planning to close its national training centre in Melton Mowbray.

Copyright: Press Association / AA

Quote Message: The closure of the national training centre will reduce structured training and in the end, in our view, impact on quality of service delivered by the patrol force. All these cuts are a direct result of the unsustainable levels of debt left by the previous private equity owners." from Paul Grafton GMB

Extra strain on hospitals after rise in flu cases

Health experts in the East Midlands say they have seen a sharp rise in flu cases, which is putting extra strain on hospitals.

Derby's hospitals currently have 29 patients with confirmed flu and nine other suspected cases.

Public health officials say the flu season started just before Christmas, earlier than previous years.

Eligible patients who haven't taken up the offer of a flu jab on the NHS are being urged to get it.

Kingsmill Hospital in Sutton-in-Ashfield said there has been 118 cases since 18 December 18 and 42 people are currently being treated for the virus.

Nottingham has 'low levels of air pollution'

Nottingham has relatively low levels of air pollution compared to other parts of the country, according to a new study.

The company Earth Sense has gathered data from around the country ahead of the BBC Two programme tonight, Fighting for Air.

It will examine what local communities can do to improve air quality.

Current research suggests diesel cars are creating high levels of nitrogen dioxide.

Professor Roland Leigh from the University of Leicester, said: "Moving away from our diesel private vehicles is really tough, electric cars are challenged with range and availability of charging points.

"We have to try and minimise the impact of emissions that will come out of the existing fleet and not expect a very quick transition away from polluting vehicles."

You can check the pollution levels in your area with the BBC pollution checker.