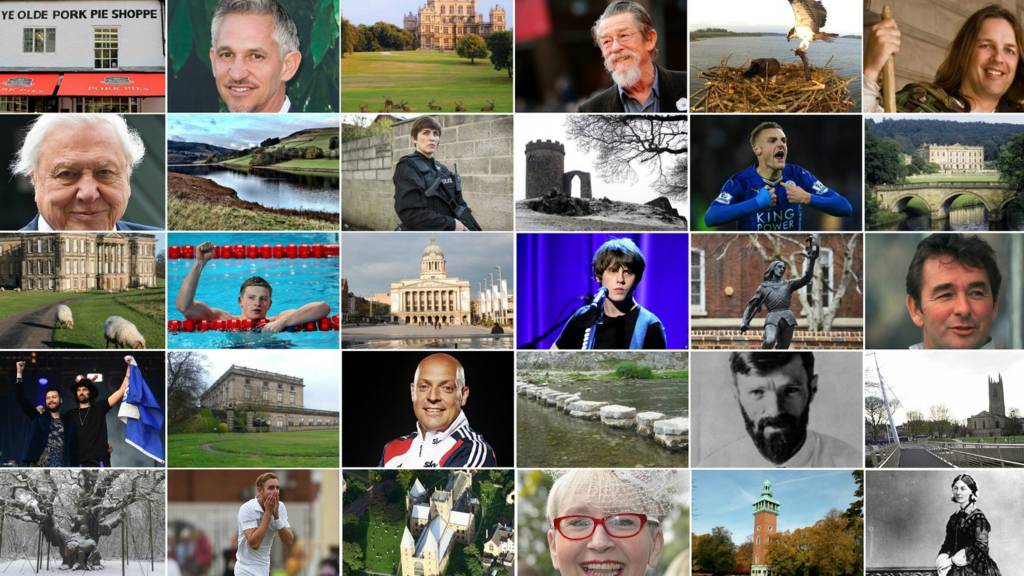 Summary
Live updates for Wednesday 6 September 2017
Nottinghamshire hosts Tour of Britain stage
Tour of Britain cyclists in crash with parked car
Hundreds of Asda jobs axed in Leicester
'Extinct' plant rediscovered at Peak District National Park
Sports Direct chairman survives shareholder vote
Our live coverage across the day

Regular live coverage on this page has ended for the day, but breaking news, sport and travel updates will continue appear through the night.

East Midlands Live returns from 08:00 tomorrow morning.

Weather: Dry and cloudy end to the day

Anna Church

Weather Presenter, BBC East Midlands Today

It will be a dry and rather cloudy end to the day with maximum temperatures to reach 14C but it will remain largely dry overnight with some clear spells.

Tomorrow, one or two isolated showers are possible, but for the most part it will be dry and fine with some bright spells.

Cloud will increase during the afternoon with outbreaks of rain from the west and a strengthening south westerly wind.

Large scale search for missing man

Helen Astle

BBC East Midlands Today reporter

More than 40 officers have spent today searching for missing Robin Mills near Sibson in Leicestershire.

The 63-year-old man is missing from his home in Fenny Drayton, Hinckley.

He suffers from epilepsy and is heavily reliant on his medication which he has not taken with him.

Robin, pictured below, is of medium build, 5ft 10ins tall, with a slightly gaunt appearance and has short, fair greying hair.

Copyright: Leicestershire Police

Watch: Youngsters race balance bikes for Tour of Britain

Ben Truslove

BBC News Online

Look at these little children go! They're wheelie good on their balance bikes. It was part of the Tour of Britain celebrations in Newark this afternoon.

Protest over 60 homes in Hinckley

Maryam Qaiser

BBC Local Live

Campaigners will hold a protest this afternoon over proposed plans to build 60 homes in Hinckley.

They will gather by the Big Pit in Ashby Road where plans have been submitted for the development.

The developers Orbit Group said they've already addressed concerns over flood risk and the impact on local ecology.

Hinckley and Bosworth Borough Council is yet to decide on the planning application.

Commentator John Motson's 'funniest moment at Derby'

Maryam Qaiser

BBC Local Live

After 50 years with the BBC, English football commentator John Motson will retire at the end of the season.

He has covered 10 World Cups, 29 FA cup finals, 10 European championships and more than 200 England games, but says the funniest moment of his career happened at Derby's Baseball Ground.

He said: "Probably when they had to paint the penalty spot at Derby when there was so much mud on the pitch they couldn't find it.

"It was a great moment, the groundsmen came round with a pot of paint and a brush and the referee measured out the 12 yards and they actually painted the penalty spot while they all wait, that was probably the funniest moment I think."

CCTV footage released after city stabbing

Alex Smith

BBC News Online

Police have released CCTV footage of a man they want to trace in connection with a stabbing in Leicester.

Leicestershire Police found a 21-year-old man injured at about 03:45 on Sunday, June 2 outside Brighthouse in Belgrave Gate.

Det Con Emma Kunne said the victim was stabbed in the back and under his left arm.

"He remained in hospital for a number of days," she said. "He is recovering well at home but the events of that night will still be traumatic for him.

"We would like to identify the man in the footage as he may be able to assist with our enquiries."

Warning: Third party content may contain adverts.

Cricket: Four early wickets for Worcestershire

Dave Bradley

Cricket commentator

After fighting their way back from a potentially disastrous 89-6 to get a first innings lead of 50 in their game against Nottinghamshire, the county are keeping the pressure on, taking four early wickets in the home side's second innings.

You can hear the rest of the day's play on BBC Hereford & Worcester's 738AM frequency and online.

Woman fined £861 for not picking up dog mess

Maryam Qaiser

BBC Local Live

A woman from Mansfield has been ordered to pay £861.87 in fines and costs for failing to clear up her dog's poo.

Bridget Smith, 27, was prosecuted by Mansfield District Council after a neighbourhood warden saw she didn't clean up her pet's mess in Tuxford Court in the town back in March.

After the case, councillor Bill Drewett said: "Dog owners need to understand that allowing their pets to foul public places in this district will simply not be tolerated and they can face a very costly outcome for a totally avoidable situation."

The case was proved in her absence after she indicated no plea to South Derbyshire Magistrates' Court on 30 August.

Hundreds of Asda jobs axed in Leeds and Leicester

Alex Smith

BBC News Online

Asda is to axe hundreds of jobs at its Leeds head office and in Leicester as part of a major cost-cutting drive at the supermarket.

The Walmart-owned grocery giant informed staff this afternoon.

An Asda spokeswoman said: "These changes impact around 1,100 roles across Asda House in Leeds and George House in Leicester, and sadly result in around 300 colleagues leaving us.

"The changes are in response to the ever-changing sector in which we're working and the need to adapt to create an agile business which is fit for the future."

Football: Warnock set for Burton return against Leeds

Burton Albion are hoping to have Stephen Warnock back from injury for their game at Leeds United this weekend.

Manager Nigel Clough's held his mid-week press conference today and says the defender is close to returning.

However, he says forward Luke Varney is struggling with a hamstring injury and they will not be able to play Luke Murphy against his parent club.