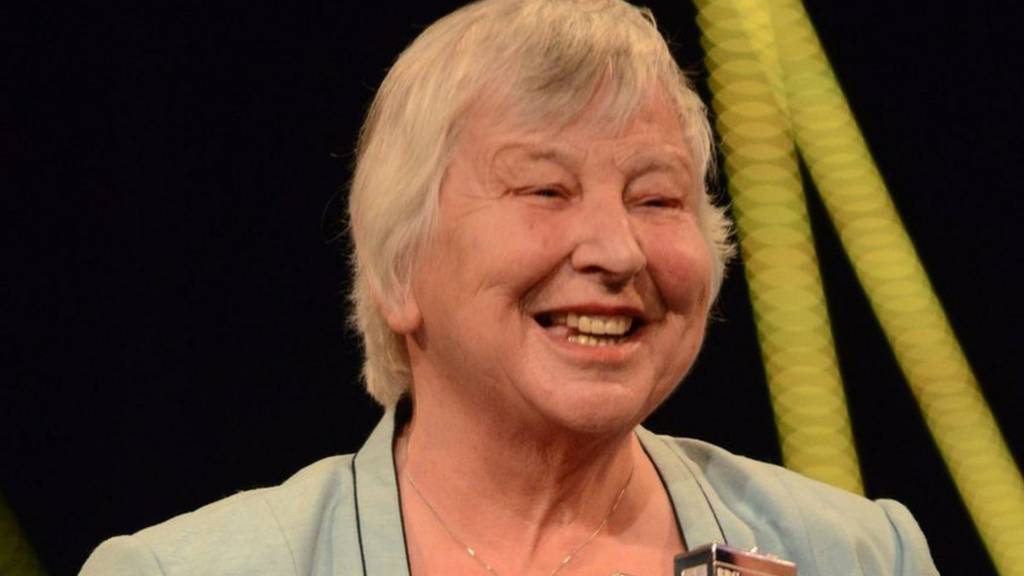 Latest updates: Leicestershire Live
Our live coverage across the day

Our live updates have now ended and will return tomorrow from 08:00. 

Cricket: Foxes-Loughborough friendly ends in a draw

Calum McKenzie

BBC Local Live

Leicestershire CCC tweets...

Weather: Warm and dry night

This evening it'll be mild and mostly dry.

Cloud will thicken through the night with the odd outbreak of patchy light rain possible.

Minimum temperatures: 12C (54F).

Opponent of teenage boxer who died 'shouldn't be blamed'

The trainer of a teenage boxer who's opponent died after collapsing in the ring has paid tribute to family and friends for their support.

Eddie Bilbey (pictured) was rushed to hospital after the bout against Tyler Rivers at the Postmill Centre in South Normanton. 

Richard Johnson, Tyler's trainer at the Earl Shilton Boxing Academy in Leicestershire, said: "His [Tyler's] family have been immensely strong around him. 

"Edward's mother has sent messages saying he shouldn't blame himself. At the end of the day we were all doing a sport that we love."  

The sport's governing body has said it is investigating what happened."  

Ex-Foxes batsman James Taylor gets coaching role

Former Leicestershire and England batsman James Taylor has joined Northamptonshire as a coaching consultant.

Taylor, 27, retired with a  heart condition  in April 2016 after seven England Tests and 27 one-day games.

He has since worked with Nottinghamshire and Yorkshire's academies in addition to media work.

Severe accident: A5199 Leicestershire both ways

BBC News Travel

A5199 Leicestershire both ways severe accident, at Bruntingthorpe Road.

A5199 Leicestershire - A5199 Welford Road in Shearsby blocked and heavy traffic in both directions at the Bruntingthorpe Road junction, because of an accident.

To report traffic and travel incidents dial 0330 123 0184 at any time

Lord Coe 'flattered' to be asked to be university's new chancellor

Calum McKenzie

BBC Local Live

Lord Sebastian Coe has said he is "very, very excited" to have been announced as the sixth chancellor of Loughborough University.

Copyright: Paul Gilham/Getty Images

Lord Coe  told reporters gathered at the university's London base:  "It really goes without saying that I am incredibly flattered and very warmed to have been nominated. 

"I'm very, very excited about taking up these responsibilities and I do take them very seriously." 

He will be officially inducted as Loughborough's new chancellor during the university's summer graduations in July. 

Severe disruption: M1 Leicestershire northbound

BBC News Travel

M1 Leicestershire northbound severe disruption, between J24 for A6 and J24A for A50 Derby affecting J23A for A42.

M1 Leicestershire - One lane closed and slow traffic on M1 northbound in North West Leicestershire between J24, A6 (Kegworth) and J24a, A50 (Derby), because of a broken down vehicle. Congestion to J23a A42.

To report traffic and travel incidents dial 0330 123 0184 at any time

Transgender WWII veteran Patricia Davies 'lived a lie'

Neil Heath

BBC News Online

A 90-year-old World War Two veteran who has come out as transgender said she has always known she was in the "wrong body".  

Patricia Davies, from Sapcote, Leicestershire, who served in the army between April 1945 and 1948, said she was "living a lie" as a man.

Ms Davies said she knew she was transgender aged three and secretly came out to her late wife in 1987.

"You couldn't flaunt [being transgender] that would have been a disaster," she said.

"I would have been classed as homosexual, which would have caused problems in the army. I would have ended up in prison."

Fewer coaches on East Midlands Trains service

Calum McKenzie

BBC Local Live

East Midlands Trains tweets... 

...this affects a train running through Leicester, Loughborough and Market Harborough later. 

Breaking

Lord Coe named chancellor of Loughborough University

Calum McKenzie

BBC Local Live

Double Olympic champion Lord Sebastian Coe has been named the new chancellor of Loughborough University. 

Copyright: Patrick Smith/Getty Images

Lord Coe, who made Olympic history by winning gold and silverin the 1980 and 1984 Games , graduated from Loughborough in 1979. 

The role will see Lord Coe preside over ceremonial functions and be the university's chief ambassador. 

He will be officially installed as chancellor at the summer graduation ceremonies in July. 

Former BBC SPOTY winner set to retire

Calum McKenzie

BBC Local Live

A former winner at the BBC Sports Personality of Year (SPOTY) awards is retiring after 60 years of helping teach disabled children to swim. 

Jill Stidever, from Markfield, won the BBC SPOTY Unsung Hero award for her work back in 2014. 

She told BBC Radio Leicester: "The difference it [winning the BBC award] made was that people then knew what people could do. 

"I was able to go out and talk to groups about people we'd had who it was thought would never succeed at swimming, but did." 

Your photos: March across Leicestershire

Thanks to BBC Weather Watcher Pete for this rather dramatic pic of the skies above the canal at Melton Mowbray. 

Copyright: Pete/BBC Weather Watchers

Sir Henry Cooper's gloves go under the 'ammer

Calum McKenzie

BBC Local Live

A pair of Sir Henry Cooper's boxing gloves are to be sold at a charity auction in Leicester later. 

Copyright: Stan Meagher/Getty Images

The gloves were used in a European Heavyweight title fight in Rome in 1969 where Henry Cooper beat Piero Tomasoni in 5 rounds.

The auction, being held at Welford Road, has been organised by the Freemasons. 

Cooper, who's trademark left hook was known as 'Enery's 'Ammer, died in 2011.

Copyright: Masonic Charitable Foundation

Cooper's gloves used to floor Cassius Clay at Wembley Stadium in 1963 sold at auction last year for £85,000.  

Weather: Warm afternoon ahead

Charlie Slater

BBC Weather presenter

A mainly dry and bright afternoon with some sunny spells and only a couple of showers – particularly in the early evening.

Warm too with highs of 19C (66F). 

City-Stoke 'could be a very, very good game to watch,' says Taggart

Former Leicester City defender Gerry Taggart has said the Foxes' and Stoke's attacking styles of play should mean the fans get a good spectacle on Saturday. 

Copyright: Michael Regan/Getty Images

Taggart, who played for both the Foxes and the Potters, said: "Mark Hughes likes to play a style of football that gets results in every game so it could be a very, very good game to watch this. 

"Both teams wanting to go out and win it, both teams wanting to go on the attack early on and so it makes for an interesting game."

'Critically-endangered' orangutan born at Twycross Zoo

Calum McKenzie

BBC Local Live

A "critically-endangered" Bornean orangutan has been born at Twycross Zoo. 

The new arrival is the first great ape baby to be born at the Leicestershire visitor attraction this year. 

The species is becoming more endangered because of illegal hunting and habitat loss, as the rainforests they inhabit are destroyed. 

Dr Charlotte Macdonald, from Twycross Zoo, said: "We are thrilled by this new baby because orangutans reproduce more slowly than other ape species, which hinders the recovery of the species in the wild." 

Watch: East Midlands weather outlook

Calum McKenzie

BBC Local Live

I saw on last night's news it is meant to be the hottest day of the year today. Here's Charlie Slater with the details...

Today's Leicester Mercury front page

Police are hunting two men after an armed robbery at a city garage on Wednesday morning.

Copyright: Leicester Mercury

Meet the ex-Leicester Tigers winger 'who became Romanian'

Calum McKenzie

BBC Local Live

BBC Sport has been taking a look at the incredible journey of Jack Cobden from the Leicester Tigers academy to the Romanian national team. 

Copyright: Daniel Nechita

Cobden, who represented England at junior levels, qualified for Romania on residency grounds. 

You can read his story here.