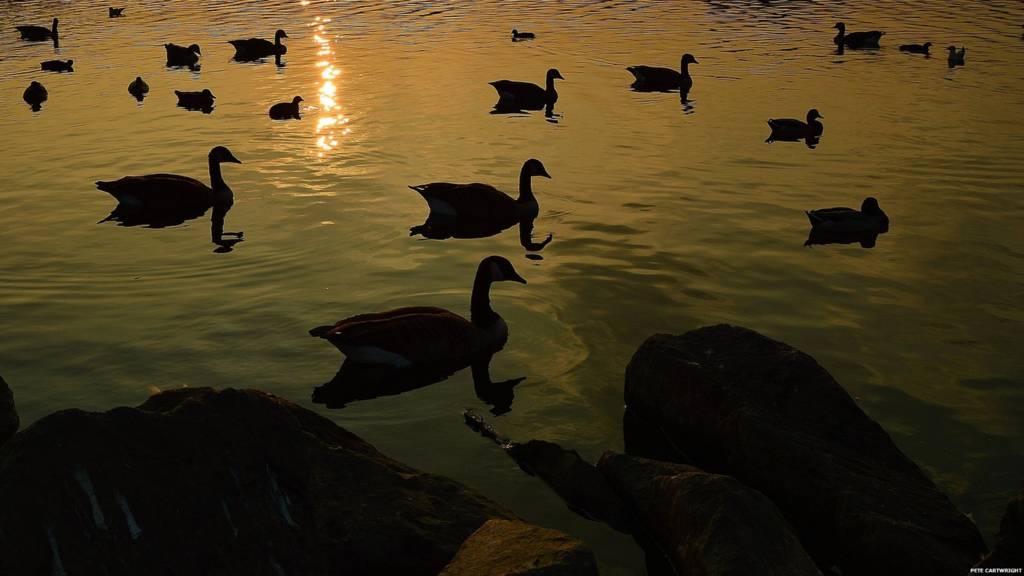 Latest updates: Leicestershire Live
Summary
Updates for Tuesday 7 March 2017
Claims Glenfield heart unit could be saved
Market Harborough hospital opens
Plans to develop old Thorn Lighting site
Deliberate van fire at Bagworth Heath
News, sport, travel and weather updates resume at 08:00 Wednesday
Our live coverage across the day

That's all from Local Live today.

Join us again tomorrow.

Weather: Heavy rain overnight

Cloud will thicken up with a band of rain  arriving from the west overnight. 

The rain will be heavy at points but become lighter and patchier by dawn.

Minimum temperature: 6C (43F).

Watch: Horse and cart on the A46

Amy Woodfield

BBC Local Live

This dashcam footage of a horse and cart on the A46 near Leicester was captured by Mark Johnson on Sunday...

Mark said he saw two horses travelling at 33mph blocking both lanes of the duel carriageway.

Police have confirmed they were called at 09:03 to a report of horses and carts travelling on the road.

They told me they are investigating and inquiries are ongoing.

The RSPCA has said:  " We are very concerned by this footage because of the risks to both the horse and other road users.

"Driving a horse or pony on a major road like this can cause unnecessary stress, exhaustion, injury and poses a serious risk of collision which would almost certainly result in very severe injury to both the horse and the driver."

Snooker star backing Shakespeare

Leicester's Mark Selby has beaten Ryan Day in a final frame decider in the opening round of the Player's Championship.

The World Number One came through 5-4 and will play Marco Fu in the quarter-finals.

Known for his support of Leicester City, the snooker player was asked for his reaction to the news that Craig Shakespeare will be staying on as manager of the club for a bit longer.

He said: "He's as good as anyone and he's shown that in his last two results."

He said he felt "gutted" when Claudio Ranieri was sacked and said he'd have given him a "job for life" after what he achieved for the club.

Shopkeeper threatened with a hammer in robbery

Amy Woodfield

BBC Local Live

A shopkeeper has been threatened with a hammer and robbed at the Costcutter store on Charnwood Road in Barwell, police said.

Two men approached the shopkeeper as he was locking on Saturday evening - they threatened him and demanded cash.

Cash was taken and the victim suffered minor injuries.

Police appeal to find missing Naomi Anthony

Amy Woodfield

BBC Local Live

This is Naomi Anthony from the Cordelia Close area of Leicester - police have said she's been reported missing.

Copyright: Leicestershire Police

They've said "extensive enquiries" have been conducted to locate the 28-year-old but they've had no luck and are now asking for help from the public.

Acid attack victim gives evidence in court

Liam Barnes

BBC News Online

Daniel Rotariu's severe injuries were clear to jurors as he gave evidence at Leicester Crown Court over the incident last July where he was attacked with sulphuric acid.

Needing a white stick and a helper to guide him to the witness box, the 31-year-old said he saw a "silhouette" and initially thought he was dreaming, until he felt the acid burning.

He went to the shower to cool down, but quickly said all he could see was "fog" and whiteness.

Mr Rotariu was also questioned about his relationship with the defendants, then-girlfriend Katie Leong and former housemate Mark Cummings.

He said he was unaware Ms Leong was 51 years old or that she met up regularly with Mr Cummings long after he had left the house they shared on Turner Road, Leicester.

Both Ms Leong and Mr Cummings deny attempted murder and causing grievous bodily harm.

The trial continues.

Man wanted after attempted burglary

Amy Woodfield

BBC Local Live

Do you recognise this man? Police want to speak to him in connection with an attempted burglary at a house on Gipsy Lane in Leicester.

Copyright: Leicestershire Police

They've said it happened about 22:00 on 25 February - someone tried but failed to get to the property through a closed window.

Severe accident: M42 Warwickshire northbound

BBC News Travel

M42 Warwickshire northbound severe accident, between J10 for A5 and J11 for A42 affecting J9 for M6 Toll.

M42 Warwickshire - Queuing traffic on M42 northbound between J10, A5 (Tamworth) and J11, A42 (Burton Upon Trent), because of an accident involving seven vehicles earlier on. All lanes have been re-opened. Congestion to J9, M6 Toll (Curdworth).

To report traffic and travel incidents dial 0330 123 0184 at any time

Court hears how acid victim felt after attack

Liam Barnes

BBC News Online

A man who had acid poured into his face while he slept said he thought he was dreaming when the attack first happened.

Leicester Crown Court was played police interviews taken with Daniel Rotariu while he was being treated in hospital last year.

He said he felt "betrayed" by his former partner Katie Leong, 51, who he lived with at Turner Road in Leicester.

Mr Rotariu also said he believed Mark Cummings, a 46-year-old former housemate he said was "in love" with Ms Leung, was the man who threw the acid over him, but said it was dark and he could not see properly before the acid burned his eyes.

Both defendants deny attempted murder and causing grievous bodily harm with intent. 

The trial continues.

Nurse struck off after M1 mobile phone death crash

Gavin Bevis

BBC Local Live

A nurse who caused a fatal pile-up on the M1 in Leicestershire after losing control of her car while on the phone  has been struck off .

Christy George, from Nottingham, hit a lorry which then careered into six other cars, killing one man and seriously injuring a woman, in November 2014.

The 39-year-old was jailed for five years after being found guilty of causing death by dangerous driving.

A Nursing and Midwifery Council hearing concluded her conviction had impaired her fitness to practise. 

A look at the new medical facility in Harborough

Helen McCarthy

BBC Radio Leicester Reporter

The building is three floors and much bigger than I expected - it bolts onto the original St Luke's Hospital wards on the Leicester Road site.

St Luke's Treatment Centre took it's first patient just after 08:00 this morning.

The old Market Harborough District Hospital on Coventry Road took it's last patient at 21:00 last night with everyone's appointments now booked into the new treatment centre.

It will house X-Ray facilities, physiotherapy rooms, a GP surgery, podiatry and mental health services as well as being a base for the town's community nurses and admin staff for the East Leicestershire and Rultand Clinical Commissioning Group.

Flight diverted to East Midlands after Romanian plane drama

A flight had to be diverted to East Midlands Airport after RAF jets intercepted a Romanian plane early this morning.

The MOD said it scrambled Typhoons from RAF Coningsby in Lincolnshire after the civilian aircraft issued an alert.

They escorted it to Birmingham International Airport, closing the runway for 30 minutes.

As a result, one plane from Dublin was diverted to East Midlands Airport.

A spokesman said the response was routine and part of the RAF's air defence role to protect UK airspace.

Welcome news of 'Shakey' staying put

Ian Stringer

BBC Radio Leicester Foxes commentator

Whilst the football club haven't confirmed the news as yet, it's my understanding that Craig Shakespeare will be offered the job until the end of the season.

It'll be news which goes down well in the dressing room, on the terraces and in the media suite at King Power Stadium. 

Shakey as he's affectionately known, is a steady hand, knows the players and clearly has them playing for him. It could be a timely boost ahead of the game against Sevilla in a week. 

Surely Premier League survival and progression in the Champions League would give him a real chance of getting the job on a permanent basis?

Watch: Craig Shakespeare 'to be offered Foxes' management job'

We're live on Facebook talking about the news that Craig Shakespeare is likely to be offered the job of Foxes' manager until the end of the season.

Breaking

Shakespeare 'to continue as Leicester City interim manager'

Ian Stringer

BBC Radio Leicester Foxes commentator

BBC Radio Leicester understands Foxes caretaker manager Craig Shakespeare will be offered the Leicester City job until the end of the season.

Charlie Slater

BBC Weather presenter

More cloud around this afternoon than earlier on today but there'll still be some sunny spells. 

Staying dry throughout the afternoon with highs of 9C (48F).

Increase in missing people reported to police

There's been a significant rise in cases of missing people reported to Leicestershire police. 

Figures obtained by the BBC show that incidents involving missing children have jumped by 28% in a year to almost 2,000.

Just over 1,100 adults went missing in that time - an increase of 31%. 

Nationally, there were over 240,000 incidents.

Your photos: Swans at Watermead Country Park

Amy Woodfield

BBC Local Live

Your Questions: Why so many foxes in Leicester?

Amy Woodfield

BBC Local Live

Earlier this week Paulo used Your Questions to ask: Why are there so many foxes in Leicester?

Well I've been in touch with the senior nature conservation officer for Leicester, who is also the county mammal recorder for Leicestershire and Rutland, to get you an answer.

Dr Helen O'Brien told me the fox population in Leicester is actually no different from many other towns and cities in the UK.

She said it is likely the numbers appear larger than they are because up to 60% of foxes die each year. They can be killed by traffic, pick up fatal injuries and infection while fighting or get diseases like mange.

Apparently these measures naturally keep the fox populations at a "reasonable level".

I also asked Dr O'Brien if there was a specific area known to be popular with foxes but she said the availability of food and places to live and breed means they are well distributed across the city. So no specific area.