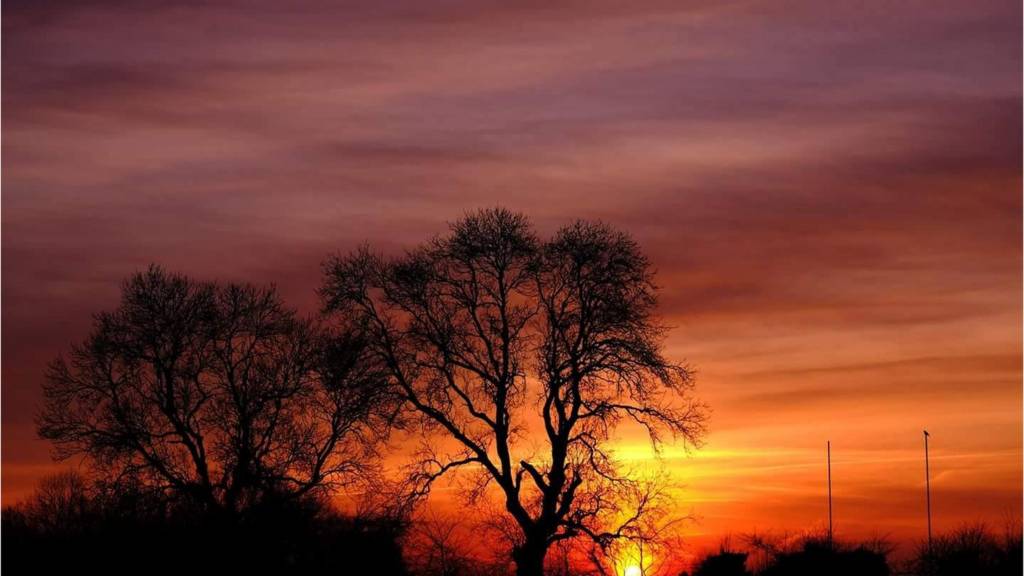 Latest updates: Leicestershire Live
Summary
Updates for Thursday 26 January 2017
CQC finds hospital trust 'requires improvement'
Government to spend £3.2m on sustainable transport
Neighbourhood Watch to close
Mahrez available for FA Cup Fourth Round clash
News, sport, travel and weather updates resume at 08:00
Our live coverage across the day

That's all from Leicestershire Local Live - updates will start again on Friday at 08:00.

Weather: Cold, frosty and icy

Another cold night - a widespread frost and some hill fog will develop.

There may be some isolated light wintry showers so the chance of some ice on untreated surfaces. Lows of -2C (28F).

A mostly cloudy day on Friday - a few wintry flurries possible for a time. 

Temperatures will recover slightly but still feeling cold.

Watch: MP talks about father's alcohol addiction

Amy Woodfield

BBC Local Live

The Leicester South MP and shadow health secretary has been sharing his memories of growing up with an alcoholic father...

He's in a job where he can make a difference for children going through the same thing now and that's what he's hoping to do.

Mr Ashworth suggested creating a dedicated helpline for children living with an alcoholic.

Council sends out gritters

Amy Woodfield

BBC Local Live

It's going to be another cold night - the gritters will be out in Leicestershire again...

Watch: Mini football manager

Amy Woodfield

BBC Local Live

Think you could do Ranieri's job? Mackenzie at Forest Lodge school in Leicester has a go...

GP to appear before tribunal

MP joins opening ceremony

Amy Woodfield

BBC Local Live

Even the local MP went along to the opening - she looks very pleased to have met Filbert...

Ranieri surprises school children

Amy Woodfield

BBC Local Live

Yesterday he graduated... today Claudio Ranieri has been back at school.

The Foxes boss made a surprise visit to Forest Lodge school in Leicester to officially open it.

Your photos: Sheep in Tickencote

Bet they're glad they've got their woolly coats today...

Copyright: Andy's Rutland

Watch: Will Leo Ulloa be a Leicester City player in February?

Claudio Ranieri speaks about the future of striker Leo Ulloa with the Foxes...

Police appeal after Wigston dog bite

Amy Woodfield

BBC Local Live

Police are looking for this man after a woman was bitten by a dog in Wigston...

Copyright: Leicestershire Police

She was walking along Frederick Street at about 11:00 on Boxing Day when it happened.

The dog was one of two tied to a lamppost and it bit her leg when she walked past. She claims the owner was verbally abusive when she challenged him.

Amy Woodfield

BBC Local Live

It has to be done doesn't it? 

Builder Scott King took a selfie as Prince Charles talked to shopkeepers on Narborough Road yesterday...

Rugby: Croft and Williams available for Tigers team

Tom Croft is fit to face Northampton in the Anglo-Welsh Cup on Saturday...

Owen Williams could also feature - he's been with Wales this week.

Ranieri keeping quiet about Ramirez rumours

So what's Claudio Ranieri said about Gaston Ramirez? Not a lot.

He said: "I don't confirm anything. You know I don't speak about speculation. In six days you will know everything."

Ramirez requests transfer

Middlesbrough manager Aitor Karanka has confirmed Gaston Ramirez has handed in a transfer request. 

He said offers for him so far are not good enough.

There have been rumours Leicester City are interested in the midfielder.

Mahrez available for FA Cup match

Ian Stringer

BBC Radio Leicester Foxes commentator

Ranieri has confirmed Riyad Mahrez has returned from the Africa Cup of Nations and trained today - he is available for the Derby game.

Islam Slimani has a groin problem.

Lorry stuck on Abbey Street

Amy Woodfield

BBC Local Live

It's a rough day for lorries in Leicestershire...

Lorry v bridge in Hinckley

Amy Woodfield

BBC Local Live

The driver got quite far under the bridge before getting stuck...

Lorry crash affects local business

Amy Woodfield

BBC Local Live

I've managed to track down some photos of the lorry crash in Hinckley this morning...

They've come from the owner of Sweet Treats who said they had to open two hours late because of the disruption on the roads.  

East Midlands weather update: 'Feel like -5C'

Charlie Slater

BBC Weather presenter

It'll be a freezing cold afternoon with plenty of cloud around and possibly some sleet in a couple of areas. 

Highs of only 0C (32F) but when you factor in the wind chill, it'll feel more like -5C.