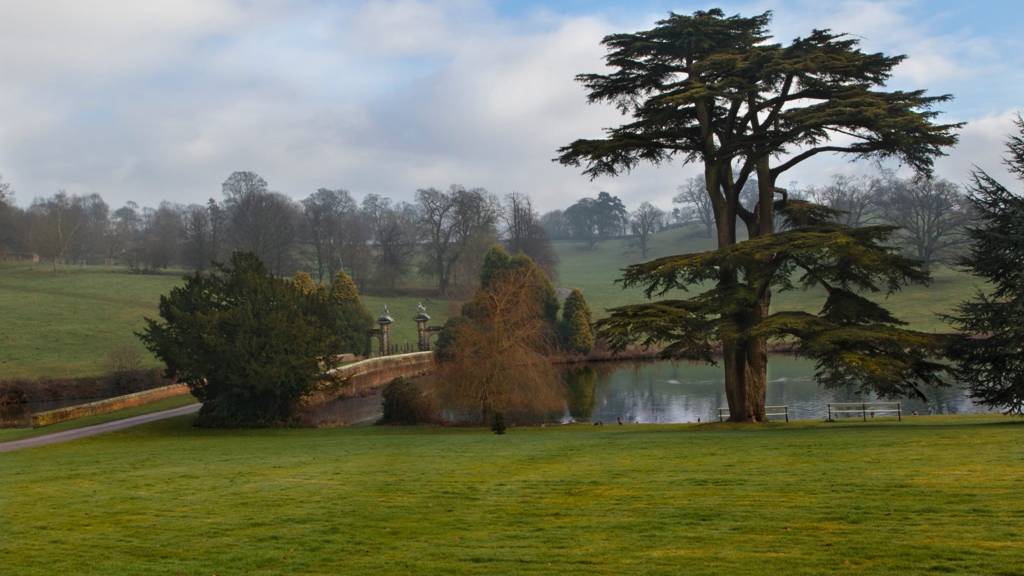 Latest updates: Leicestershire Live
Summary
Updates for Tuesday 10 January 2017
Cash machine ram-raid 'guts' post office
Pub table 999 dash after medic no-show
Leicester war reporter 'who broke WW2' dies
Ranieri named FIFA Coach of the Year
Foxes to face Derby in FA Cup
News, sport, travel and weather resume at 08:00 Wednesday
Our live coverage across the day

That's all from Leicestershire Local Live - updates will start again on Wednesday at 08:00.

Weather: A cold and wet night

Kay Crewdson

BBC weather presenter

It will be a cloudy, windy and mild night with showery rain pushing in from the west during the early hours. 

Lows of around 7C (45F) initially, however turning milder as the cloud and rain pushes in.

A windy and increasingly cold-feeling day tomorrow. 

Strong and gusty westerly winds with a fair amount of cloud at first but brightening later.

Plans to dump tonnes of waste in old Barrow Hill Quarry

Watch: Riders' new recruit

Josh Ward-Hibbert explains how he ended up swapping tennis for basketball...

Tennis star turns to basketball

Amy Woodfield

BBC Local Live

You wouldn't think a change in profession would be that easy for a sportsman - but Leicester Riders' new recruit has done just that.

Josh Ward-Hibbert used to be a professional tennis player but has now switched to basketball.

Morgan got 'too personal'

Loughborough MP Nicky Morgan has admitted her comments about Theresa May's leather trousers were "too personal".

Copyright: Sunday Times/News Syndication

The former education secretary criticised the prime minister for choosing to appear in the designer legwear in a newspaper photo-shoot. 

Mrs Morgan had expressed doubts about the £1,000 Amanda Wakeley "bitter chocolate" trousers and said she always judged such matters by how she would explain it in Loughborough market.

MP expresses concern on Twitter

Amy Woodfield

BBC Local Live

The Leicester MP Liz Kendall has tweeted to say she is "deeply concerned" that Leicester Hospitals have declared a system critical incident.

Lorry leaves A14 carriageway

Amy Woodfield

BBC Local Live

This is why the A14 has been shut eastbound after junction 19 on the M1...

Copyright: Highways England

Highways England has said they're soon going to reopen a lane past the accident to release the "trapped" traffic.

Hospital declare a 'system critical incident'

Amy Woodfield

BBC Local Live

Leicester's Hospitals Trust has declared a "system critical incident" over the number of patients they're treating.

Quote Message: ''Our situation worsened over the last 48 hours with patients experiencing very long waits for ward beds and, unfortunately, too many patients experiencing ambulance handover delays which is not the experience we would wish for our patients. CDU (at the Glenfield) has been extremely busy and numbers of patients in our emergency department has been excessively high." from Richard Mitchell Deputy Chief Executive and Chief Operating Officer at Leicester's Hospitals

Tim Parker

BBC Radio Leicester Political Reporter

UKIP has named East Midlands MEP Margot Parker as "spokesman" for Women & Equalities...

Vehicles 'trapped' in road closure

Amy Woodfield

BBC Local Live

Travel: Crash on Abbey Lane

Amy Woodfield

BBC Local Live

Police confirm heron death

Leicestershire Police confirmed it had received a report that a bird had been shot this morning between 07:30 and 08:00.

A spokeswoman said officers will be making enquiries. 

John said it was an "upsetting" thing to see.

"Believe it or not, I am happy with legal shooting but this, when you're walking down the high street and a heron drops beside you, it's disturbing and gives legal shooting a bad name," he said.

'Illegal to shoot a heron'

John retrieved the bird's body and confronted the man and has since reported what happened to the police and the RSPB.

"It's illegal to shoot a heron," he explained. "You can get a special licence like in a fishery, but all birds are protected under the Wildlife and Countryside Act. Game birds come in a separate category."

Heron shot and tossed in river

BBC Radio Nottingham's gardening expert, John Stirland, called this morning to report a shocking wildlife crime he witnessed.

A man appeared to shoot a heron dead and throw its body in the River Devon in Muston, just over the Leicestershire border, early this morning, he said.

Your comments: Ram-raid in Rothley

You've been commenting on Facebook about the ram-raid in Rothley.

Beryl Goodwin said: "What an awful end to our local Post Office."

Dawn Blythe said: "This happened here in Shepshed too last year, our local post office. The owners were devastated."

Police appeal after 'touching' incidents

Amy Woodfield

BBC Local Live

Quote Message: "I would like to thank the prompt and effective actions of the security guards at the shopping centre who initially responded to reports and worked closely with our officers during enquiries. I would like to hear from anyone who was at Fosse Park at around the time of the incidents and believes they could have information which would help us with the investigation." from Det Insp Kenny Henry Leicestershire Police

A14 closed after accident

Amy Woodfield

BBC Local Live

Centre evacuated after fire extinguisher set off

Amy Woodfield

BBC Local Live

We've just heard back from the fire service, who have four fire engines at the scene.

Apparently someone set off a fire extinguisher and the alarm went off. 

Highcross shopping centre evacuated

Amy Woodfield

BBC Local Live

I'm currently outside Highcross shopping centre, which has been evacuated. The fire alarm is going off and sirens can be heard.

Leicestershire Police and Leicestershire Fire and Rescue Service have been contacted for more information.