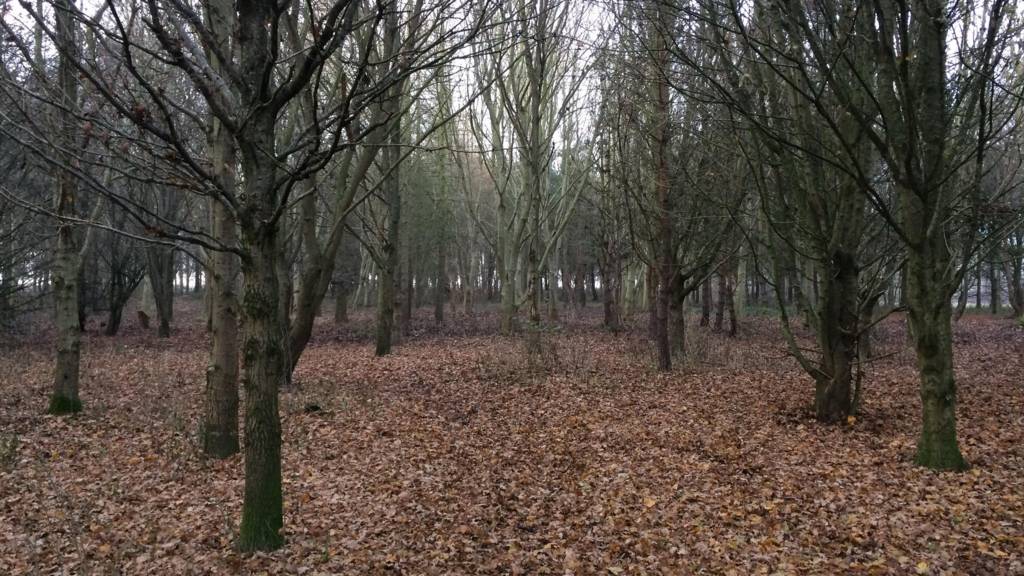 Latest updates: Leicestershire Live
Summary
Hundreds of county council jobs expected to go
Wilko in court after worker paralysed
Man killed in glider crash named
Jack Adcock doctor refused right to appeal
Leicester City dragged into football abuse scandal
Updates for Thursday 8 December 2016
Our live coverage across the day

That's all from Leicestershire Local Live - updates will start again on Friday at 08:00.

Weather: Dry and breezy on Friday

Kay Crewdson

BBC weather presenter

A cloudy murky night with hill fog and possibly a little drizzle. Staying mild with temperatures around 9C (48F).

Hill fog and low cloud clearing tomorrow allowing sunny spells to develop.  

A dry but increasingly breezy day with highs of 12C (54F).

Comedian Forde on the Premier League teams he hates

Drinkwater available for Bournemouth match

Ranieri confirms Danny Drinkwater will be fit and available for the trip to Bournemouth on Tuesday next week.

He remains suspended for the Manchester City match on Saturday.

Mendy and Huth 'fit and ready'

Claudio Ranieri says Nampalys Mendy is ready to start in the Premier League.

Robert Huth missed Porto with a back problem but should also be fit.

'No sexual abuse allegations relate to Foxes'

Amy Woodfield

BBC Local Live

I've just heard back from Leicester City Football Club about claims in The Times newspaper this morning linking the club to a child sexual abuse investigation.

The paper said the FA are looking into two claims involving the former scout Ted Langford - who had links with the Foxes.

Here is the statement from LCFC...

Quote Message: "At present we have no indication of any allegations made against or in relation to Leicester City Football Club. We will, of course, investigate fully in the event any further information comes to light. " from Leicester City Spokesman

Travel: Crash on Melton Road

Press conference ahead of Manchester City match

Mike McCarthy

BBC Radio Leicester Sport

Waiting for Claudio Ranieri - headlines from the press conference shortly...

Paralysed woman continues with studies

Sarah Teale

Reporter, East Midlands Today

Wilko will be sentenced in the New Year - a fine could run into millions of pounds. 

Ms Collins has since returned to studying her special educational needs degree. 

A separate hearing to determine compensation will take place at a later date.

Sarah Teale

Reporter, East Midlands Today

Leicester City Council said its investigations found catastrophic health and safety failures at the store. 

Ptc Wilko Retail admitted liability for the accident and admitted four breaches of the health and safety act.

In a statement the firm said: "We're deeply saddened by this accident and its ongoing serious consequences for one of our team members. 

"We expect all our team members to work in a safe environment every working day and for our customers to shop in a safe environment each day too. 

"The greater penalty for all of us is knowing that on this occasion we let one of our team members down."

Woman will spend rest of her life in wheelchair

Sarah Teale

Reporter, East Midlands Today

This was described as an accident which had a truly life changing impact on Corisande Collins, from Glenfield. 

She was just 20 at the time and had completed the first year of a degree.

She spent weeks in hospital and will spend the rest of her life in a wheelchair.

Wilko in court after worker is paralysed

Sarah Teale

Reporter, East Midlands Today

The retailer Wilko is facing a potentially multimillion-pound fine after an accident in its Beaumont Leys store left a student worker paralysed. 

Corisande Collins was crushed when a six-foot metal cage heavily laden with paint tins toppled on top of her.

Leicester Crown Court heard today that the roll cage was overloaded and too heavy, and staff hadn't received training on how to use them safely.

Elderly woman dies after Ravenstone crash

Amy Woodfield

BBC Local Live

Earlier today I told you an elderly woman was in a "critical condition" after a car crash in Ravenstone yesterday - well since then police have told us the woman sadly died.

The 89-year-old was a passenger in a car that collided with a van on Wash Lane at about 15:20.

Deputy explains job cuts plan

Amy Woodfield

BBC Local Live

Leicestershire County Council's deputy leader Byron Rhodes has been explaining how posts will be cut...

Murphy: Freedom key to Worth progress

Leicester backs coach Geordan Murphy says allowing full-back George Worth to play with freedom is key to his development.

Severe accident: M1 Leicestershire northbound

BBC Travel

M1 Leicestershire northbound severe accident, between J21 for M69 and Leicester Forest East Services.

M1 Leicestershire - Two lanes closed and queuing traffic on M1 northbound between J21, M69 (Leicester) and Leicester Forest East Services, because of an accident involving a lorry and a van.

Check local traffic and travel reports for:

Man killed in glider crash named

Amy Woodfield

BBC Local Live

The coroner's office covering Leicester and south Leicestershire has named the man who died in the glider crash on Sunday as John Christopher Armstrong.

The 70-year-old was known as Chris Armstrong.

The inquest into his death in Husbands Bosworth will open tomorrow morning.  

Travel: Lane blocked on St Nicholas Circle

Amy Woodfield

BBC Local Live

Union speaks out about council job losses

Amy Woodfield

BBC Local Live

Keith Libetta from the union Unison is concerned about the impact of council cuts on frontline staff and the services they provide...