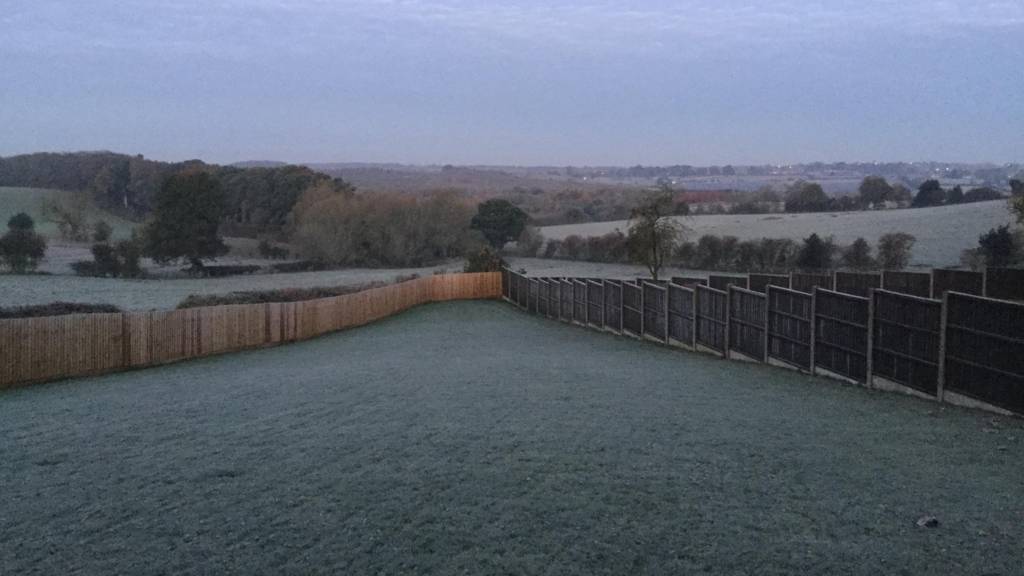 BBC Local Live: Leicestershire
Summary
Updates for Wednesday 9 November 2016
News, sport, travel and weather updates resume at 08:00 Thursday
Our live coverage across the day

That's all from Leicestershire Local Live - updates will start again on Thursday at 08:00.

Weather: Cold start to Thursday

It'll be cloudy with isolated showers tonight which may be heavy at times. There's the chance of a patchy frost particularly in rural spots. 

Lows of 2C (36F).

After a cold start tomorrow expect a mixture of showers and slightly brighter spells with variable amounts of cloud. 

Highs of 7C (45F).  

US election: Students' reaction

Amy Woodfield

BBC Local Live

Verity Bowman is an American Studies student in Leicester says the US election result is "demoralising"...

Theological teachings of the school

Amy Woodfield

BBC Local Live

A Leicester Imam has spoken to BBC Leicester - he said the school practises the theological teachings of the Deobandi movement.

BBC Radio 4 did a two-part documentary on Deobandi teaching earlier this year - this is the first episode...

Gritters out in Leicester

Amy Woodfield

BBC Local Live

Your photos: Grey sky and rain

It's been a grey and gloomy day across Leicestershire and here's a photo to prove it...

This was taken by scrappy in Long Whatton this afternoon.

Burst pipe road closure to go into next week

Amy Woodfield

BBC Local Live

If you've tried to drive down Melbourne Road in Leicester over the past two weeks you'll have noticed you can't - it's closed because of a burst water pipe.

Severn Trent says there have been some "complications" with the repair work.

It said: "We're having to continue with the road closure as there's been extensive damage to the road."

It's thought it could reopen early next week.

Teen goes public about suicide attempt

Commuters facing long journeys

Amy Woodfield

BBC Local Live

Here's a bit of useful information if you're getting the train to/from London tonight.

East Midlands Trains has tweeted the journey times for some of the alternative routes to Leicestershire...

Your comments: Disruption on the railway line

You've been telling us on Facebook how the problems on the railway have affected you.

Rachel Wall says: "I paid £40 more for a train 30 mins earlier to get to Heathrow in good time. Train was 40 mins late anyway."

Jola Kostecka says: "Last night my friend spent 6 hours on the train and arrived at 5:00 - shocking."

Snooker: Selby wins in Coventry

Leicester's Mark Selby beat Liang Wenbo 4-0 in the Champion of Champions event in Coventry this afternoon.

Student's parents had split election loyalties

Simon Ward

East Midlands Today Reporter

Connor Hamilton is from the state of Maine in the US - he's studying politics in Leicester.

He's told me he's still trying to come to terms with the result. 

His mum voted for Clinton and his dad voted for Trump... at least one of his parents is happy back home in America!

Leicester US students 'in shock'

Simon Ward

East Midlands Today Reporter

I've been speaking to students at the University of Leicester - they tell me they're shocked by Donald Trump winning the US election.

Latest Leicestershire headlines

Amy Woodfield

BBC Local Live

People across Leicester have been reacting to the news Donald Trump is to become the next US President
An independent Islamic school in Leicester is appealing against the government's decision to force it to close
Leicester Mark Selby is taking on Liang Wenbo in the group stages of the Champion of Champions

Kay Crewdson

BBC weather presenter

Amy Woodfield

BBC Local Live

We have approached those in charge at Darul Uloom for a comment on the Ofsted report and government closure - they didn't want to talk to us about it.

Council aware of school failings

Amy Woodfield

BBC Local Live

Leicester City Council has told us it also went into Darul Uloom and found the same issues Ofsted did.

It said these had been reported back to the Department for Education.

Appeal allows school to keep teaching

Amy Woodfield

BBC Local Live

The Department for Education say they made the decision to close Darul Uloom in Leicester on 5 August because it failed to comply with the independent school standards.

They confirmed the school has appealed against the closure and is able to keep teaching until the appeal is determined by the First Tier Tribunal.

Inspector criticises teaching, learning and boarding

Amy Woodfield

BBC Local Live

An Ofsted inspector went into Darul Uloom in Leicester at the start of December 2015.

The report was critical of lots of things including the quality of teaching, learning and assessment.

Some students also board at the all-boys school. Ofsed said: "A significant number of national minimum standards for boarding are not met."

'Inadequate' Leicester school closed

Amy Woodfield

BBC Local Live

It would appear that an Islamic school in Leicester has been closed by the government after a damning Ofsted report.

The most recent inspection of Darul Uloom on Loughborough Road in the city found the school to be "inadequate".

A message on the school's website says: "The appeal against the recent closure decision has also been lodged and we await a response from them."

I'm waiting to hear back from the Department for Education - I'll keep you updated.