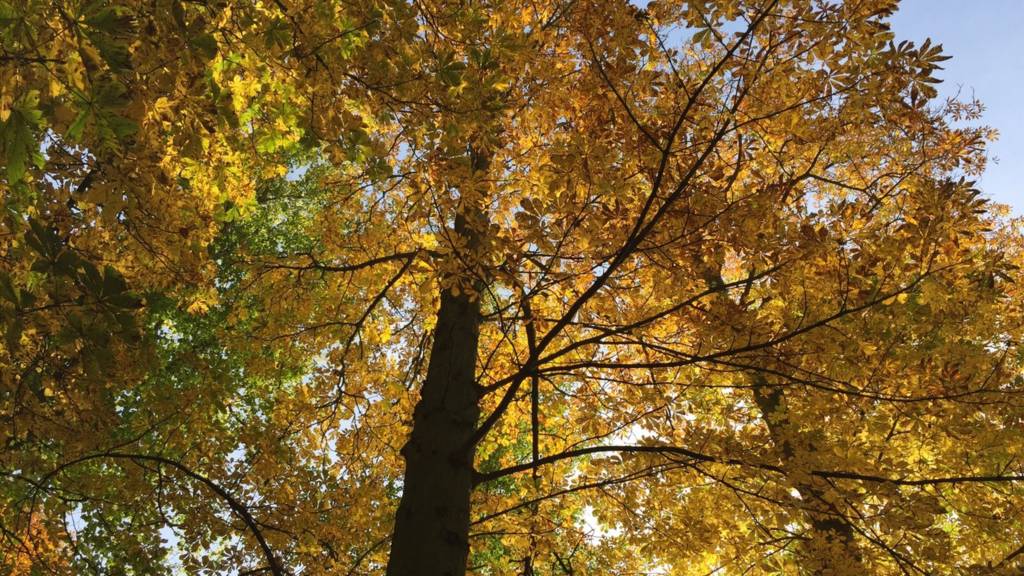 BBC Local Live: Leicestershire
Summary
Updates for Tuesday 4 October 2016
More news, sport, travel and weather from 08:00 on Wednesday
Our live coverage across the day

Leicestershire Local Live has now finished - updates will start again on Wednesday at 08:00.

Weather: Dry and cloudy tomorrow

Kaye Forster

Weather Presenter

Remaining dry overnight with variable cloud and a brisk wind. Lows of 9C (48F).

A dry day tomorrow with fairly cloudy skies through the morning. 

The cloud will break up into the afternoon giving some spells of sunshine.

Delay in response to cancer figures

Amy Woodfield

BBC Local Live

It looks like we won't hear back from Leicester City CCG until tomorrow on those NHS England cancer patient figures. 

Don't forget to come back and take a look then.

Foxes U21s in EFL Trophy action

Leicester City play their second group game in the EFL Trophy tonight.

They travel to League Two side Grimsby Town. 

BBC Radio Leicester has commentary of the game from 19:00.

Amy Woodfield

BBC Local Live

Can you help police identify this man?

Engineers working to fix water leak

Amy Woodfield

BBC Local Live

Here's another photo of the river running though Oadby Parade after a water main burst earlier...

Severn Trent Water says it's currently working to fix the leak.

Missing man found in Nottingham

Amy Woodfield

BBC Local Live

Some good news now - Anthony 'Mitch' Mee has been found safe and well in Nottingham.

The 43-year-old Leicester man had been missing for nearly a week after leaving Leicester Royal Infirmary.

Awaiting response from CCG

Amy Woodfield

BBC Local Live

We have asked Leicester City CCG for a statement on the figures and are awaiting a reply.

I'll make sure we post it when we get it.

Cancer services 'below average'

Amy Woodfield

BBC Local Live

Leicester City CCG is one of 24 to receive a "most improvement required" rating.

To get this score the local health board would have rated "below average" on three or more of the categories.

Leicester's cancer figures compared

Amy Woodfield

BBC Local Live

Let me put those figures cancer into context - one of the clinical commissioning groups rated as "Top Performing" is Harrogate And Rural District CCG.

Its early diagnosis figure is 52.4% and its one-year survival rate is 72.6%.

So it does look to me like the margins are quite small.

Less than half of cancers diagnosed early

Amy Woodfield

BBC Local Live

NHS England looked at how all 209 clinical commissioning groups were performing on waiting times, cancer survival, patient surveys and early diagnosis.

In Leicester they found 45.5% of cancer patients were diagnosed at an early stage. 

Of all the cancer patients in the city just 65.9% survived for a year after diagnosis.

Damming figures for Leicester cancer services

Amy Woodfield

BBC Local Live

NHS England has published new ratings that show how well different areas of the country are diagnosing and treating cancer patients. 

Leicester City CCG has been branded "Greatest Need for Improvement".

East Leicestershire And Rutland CCG and West Leicestershire CCG are in the category "Needs Improvement".

The fox and the Ghost King

Amy Woodfield

BBC Local Live

This is the book Michael Morpurgo will be reading at the cathedral later today...

It's about a fox who hangs around a car park in Leicester where King Richard III was buried. She then hears the king speak and he promises to grant her greatest wish if she leads archaeologists to where he is buried.

Rugby: Pietersen and Slater to miss Worcester clash

Leicester Tigers will be without JP Pietersen and Ed Slater for the clash with Worcester this weekend.

Matt Toomua and Pat Cilliers also remain sidelined with their ongoing recoveries.

Pietersen has a thigh problem which looks likely to keep him out for two weeks and Slater an ankle problem keeping him in the physio's room for a similar time.  

Woman cut free after crash

Amy Woodfield

BBC Local Live

The fire service had to cut a woman free from her vehicle this afternoon after she crashed on the roundabout between Fosse Park and the northbound M1 entrance at J21.

Foster carers wanted for young asylum seekers

Amy Woodfield

BBC Local Live

Leicestershire County Council currently have 51 child asylum seekers in their care and are expected to take in another 43.

Councillor Ivan Ould says they really need more foster careers in Leicestershire to take in some of the young asylum seekers.

Council: 'More cash needed for child asylum seekers'

Amy Woodfield

BBC Local Live

Leicestershire County Council says the government needs to give it more money to properly support unaccompanied child asylum seekers.

Quote Message: "The money that's been identified by the Home Office doesn't include staff costs. For each child who comes into care they have to be allocated a social worker, there is a need then for an independent reviewing officer to be appointed. We have estimated there is a discrepancy between the government offer and what we know it will cost of around £2m a year." from Councillor Ivan Ould Leicestershire County Council

Uni hosts scrapbook exhibition

Amy Woodfield

BBC Local Live

There's a new exhibition at the University of Leicester about the way we've used scrapbooks throughout the centuries.

Among the scrapbooks showcased is one created by author Ernest Frizelle who wrote about the history of Leicester Royal Infirmary.

Copyright: University of Leicester

Frizelle used a scrapbook to compile all the information.

Your photos: Miles of Leicestershire countryside

It's a lovely view from up there in Eastwell...

Copyright: Geoff a top the Vale of Belvoir

Thanks to Geoff a top the Vale of Belvoir for uploading it to our website.