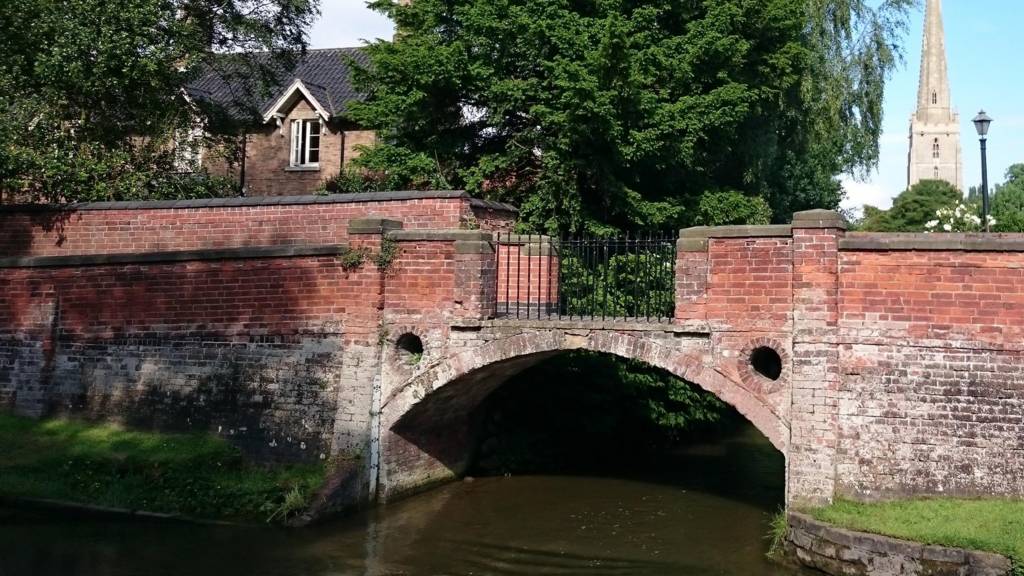 BBC Local Live: Leicestershire
Summary
Updates for Monday 8 August 2016
More news, sport, travel and weather from 08:00 on Tuesday
Our live coverage across the day

That's all from Local Live today - updates will start again on Tuesday at 08:00.

Weather: A bright start tomorrow

Kaye Forster

Weather Presenter

Staying dry and bright for the rest of the day and remaining dry overnight. 

The skies will clear and the winds will ease leading to a fresher and cooler night with a minimum of 8C (46F).

A bright start tomorrow with some sunshine early on. 

The cloud will increase through the morning and there will be a line of showers passing through for the middle part of the day but it will become dry and bright again through the afternoon.

Burst pipe on Humberstone Lane

Amy Woodfield

BBC Local Live

There are also reports of a burst water pipe on Humberstone Lane in Leicester close to Donald Close.

Severn Trent says it has a team attending to investigate and repair.

Amy Woodfield

BBC Local Live

So the traffic has suddenly got a bit crazy in the city...

Firstly, one lane is closed and there's queuing traffic northbound at J21a because of an overturned vehicle.

This is also affecting the Fosse Park area.

Leicestershire force near bottom of sickness rankings

Amy Woodfield

BBC Local Live

Our police officers are a rather healthy bunch by the looks of some new figures...

They have the second lowest sickness rate of all forces in the country.

The numbers show officers only lost 2.9% of working hours due to sickness last year - down from 3.6%. 

The force is putting some of it down to a change in culture that is promoting health and wellbeing.

Kasper Schmeichel expects the club's star players to stay at Leicester City...

'Yarn bombing' in Barwell

Amy Woodfield

BBC Local Live

I think this looks fantastic...

It's called "yarn bombing" and this is in Barwell. 

The photo was sent in by one of the knitters, Margaret Ball, who says: "It has been done by the people of Barwell for the people of Barwell for no other reason than to make everyone smile."

Well it worked for me Margaret.

Olympics: British women go for Olympic gold

Emily Scarratt says Team GB are now firmly focused on winning gold in the Rugby 7s. 

They face New Zealand in the semi-final this evening following a 26-7 win over Fiji.

The team captain from Desford says they want to set an example for all the young girls and women playing rugby in the UK.

Travel: Closed road jams Loughborough

Amy Woodfield

BBC Local Live

We suspected this would cause a few problems in Loughborough...

Your comments: What was Claudio saying?

Amy Woodfield

BBC Local Live

Some of your suggestions of a caption to go with this photo have made me laugh...

My favourite so far is from Matt Hutchinson who said: "Give the chuffin ball to Musa now".

I also liked Jamie Cheshire idea of: "Pizza boys........pizza".

Send me your ideas here.

Watch: 'Ecstatic' to watch brother win gold

Amy Woodfield

BBC Local Live

Adam's brother was interviewed by Victoria Derbyshire this morning - he spoke about how exciting it's been for the family...

If you haven't got your ticket to Leicester City's first home game of the season yet then I'm sorry to tell you - you're too late.

The match against Arsenal has been declared "SOLD OUT". 

Travel: Crash on Narborough Road

Eckersley: "The hard work starts now"

Leicestershire are still in the race for for promotion to Division One despite a draw against Derbyshire. 

The man that's helped keep them in that position is Ned Eckersley, who scored a century in each innings.

He says every point is now "crucial" and that they are "close to something special".

Car rage man receiving mental health care

Amy Woodfield

BBC Local Live

I've spoken to Leicester Magistrates' Court about what happened on Saturday.

Michael McCabe was released on conditional bail and will next appear in court on 30 August.

The 37-year-old is now in the care of an NHS mental health unit in Leicestershire.

Watch: Peaty used to scream in the bath

Amy Woodfield

BBC Local Live

That awkward moment when you win an Olympic gold medal and then your nan embarrasses you in an interview.

Apparently Adam Peaty didn't start life as a fan of the water...

Amy Woodfield

BBC Local Live

Adam Peaty's nan is very proud of her grandson and shes taken to Twitter to express it...

A lot of that hard work was done in Loughborough where the 21-year-old trains.

Warning not to approach prisoner

Amy Woodfield

BBC Local Live

Owens, also went by the name of Gavin Burrell and is formally from Hinckley.

Police are asking anyone who may see him or have any information about where he is to contact them and NOT approach him.