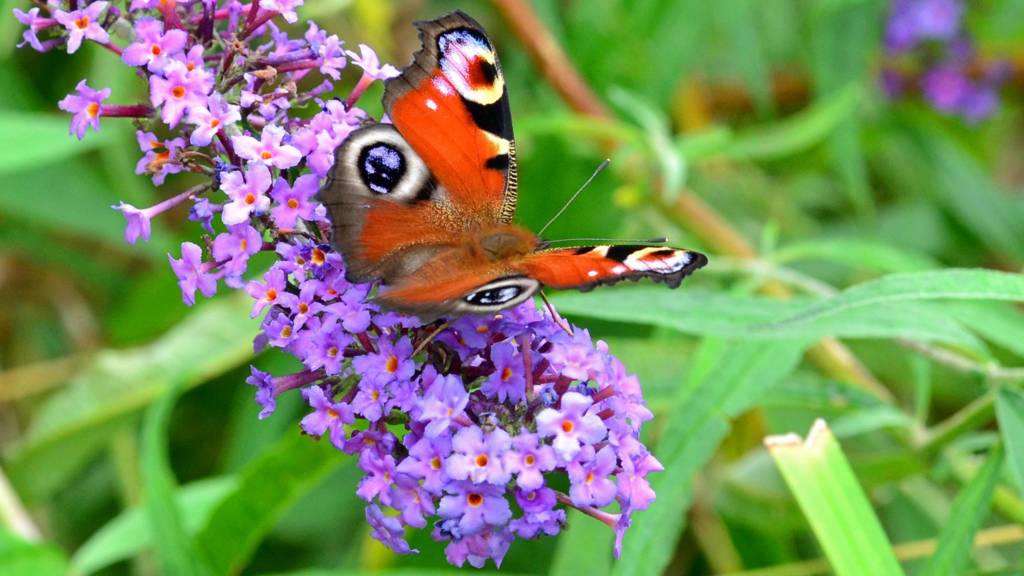 BBC Local Live: Leicestershire
Our live coverage across the day

That's all from Leicestershire Local Live - updates will start again on Wednesday at 08:00.

Weather: Rain to come this evening

Kaye Forster

Weather Presenter

There will be some rain heading in by the evening. It will be very patchy and light at first but there will be another batch of rain heading in through the early hours of the morning.

It'll be a damp start the Wednesday with some rain very early on. The rain will be clearing away quite quickly to leave a dry but fairly cloudy morning.

Pair bailed after man's overdose

Amy Woodfield

BBC Local Live

The two men that were arrested on Beckingham Road in Leicester last night have been released on bail.

The pair, aged 33 and 46, were detained after police found a man who had taken a drugs overdose.

Water park death boy named by police

Amy Woodfield

BBC Local Live

Police have now officially named the five-year-old boy who died after being pulled from a lagoon at Bosworth Water Park on Saturday.

They say investigations into the circumstances of Charlie Robert Dunn's death are ongoing.

Power back on in Coalville

Amy Woodfield

BBC Local Live

Six hours without power- bet you guys are dying for a cuppa?

At least it's back on in time for tea.

Farmers blame fly tipping on new tip charges

Amy Woodfield

BBC Local Live

Graham thinks new council charges are to blame for the increase in fly tipping.

In May Leicestershire County Council started asking people to pay when they wanted to dispose of non-household items at the tip - things like bathroom furniture and tiles.

The idea was to help the local authority save hundreds of thousands of pounds from its budget but it looks like farmers are now paying the price.

New arrival at Twycross Zoo

Amy Woodfield

BBC Local Live

I know I'm a sucker for a baby animal but look at this little cutie...

It's a baby Diana monkey that's recently been born at Twycross Zoo. 

The species are endangered in their native West African habitat so we get the pleasure of looking after it in Leicestershire.

Asbestos dumbed in farmer's field

Amy Woodfield

BBC Local Live

A farmer in Long Whatton says you could "virtually set up home" with all the rubbish that's been fly tipped on his land.

Graham Matravers has mattresses, garden furniture and even sheets of asbestos dumped in his field near the M1.

He says fly tipping has always been a problem but in the last six weeks it's got bad again.

Latest Leicestershire headlines

Amy Woodfield

BBC Local Live

Public hearings into allegations of abuse against Lord Janner have been postponed until March
A baby Diana monkey has been born at Twycross Zoo
Leicester Tigers will play Bath away in their first Anglo-Welsh Cup match this season

Pothas leaves Leics for Sri Lanka role

Leicestershire academy director Nic Pothas is to join Sri Lanka as fielding coach at the end of the week.  

Men arrested for Beaumont Leys burglaries

Amy Woodfield

BBC Local Live

Police have arrested four men thought to be involved with distraction burglaries in Beaumont Leys.

The men were all arrested on suspicion of burglary and are in police custody.

Quote Message: "We want to urge people to be cautious of people who are coming to their door unannounced, and to always ask for identification – if they are visiting from a legitimate company, they won't mind showing their ID." from Insp Rob Randell NPA commander for Beaumont Leys

Macfarlane to buy packaging firm

Amy Woodfield

BBC Local Live

A Leicester packaging firm has been bought for £6.75m.

Macfarlane Group wants to expand its packaging distribution business and has agreed the deal to buy Nelsons for Cartons and Packaging Ltd.

Riders make second US signing

Leicester Riders have signed the 6ft-tall American guard Brandon Clark out of Santa Clara University.

The American starts his professional career with the Riders after averaging 15.8 points per game alongside 3.9 assists and 3.7 rebounds.

He's the Riders' second American signing of the summer.

Travel: Road being resurfaced tonight

Watch: Ben reaches Kilby Bridge

Amy Woodfield

BBC Local Live

It's been a long day for BBC Radio Leicester's Ben Jackson but he arrived at Kilby Bridge just in time to present his show...

Rugby: Anglo-Welsh Cup fixtures

Martin Ballard

BBC Radio Leicester Sport

Leicester Tigers will open their Anglo-Welsh Cup campaign with a game away to Bath Rugby on Friday 4 November.

They'll then host Newport Gwent Dragons and Northampton Saints at Welford Road followed by an away game to Saracens.

Child abuse investigators plough through thousands of documents

Daniel De Simone

BBC Home Affairs producer

Today's hearing, at the Royal Courts of Justice, was also told the Goddard Inquiry as a whole has so far received disclosure of 35,000 documents and is receiving up to 100 communications from the public each week.

Family: Lord Janner 'honourable and entirely innocent'

Gavin Bevis

BBC Local Live

Lawyers representing the family of Lord Janner have responded to the postponement.

In a statement they said: "The role of the Independent Inquiry into Child Sexual Abuse is to investigate whether public bodies and other non-state institutions have taken seriously their duty of care to protect children from sexual abuse in England and Wales - Lord Janner was an individual not an institution.

"IICSA's suggestion that there may be a "finding of fact" is wholly unfair as Lord Janner is dead and there is no right to cross examine witnesses on his behalf. 

"Lord Janner was an honourable man, entirely innocent and never convicted of any crime."  

Janner: Family lawyers involved with investigation

Daniel De Simone

BBC Home Affairs producer

Seven organisations and institutions, including the Labour Party, have previously been made core partipants.

The status has also now been granted to two individual police officers, including the current Derbyshire Chief Constable Mick Creedon, who investigated Lord Janner while working for Leicestershire Police in the early 1990s.

Lord Janner's family have not applied for core participant status but Mr Emmerson said there is "ongoing correspondence with their legal representatives" who have provided a "detailed representation on a range of issues."