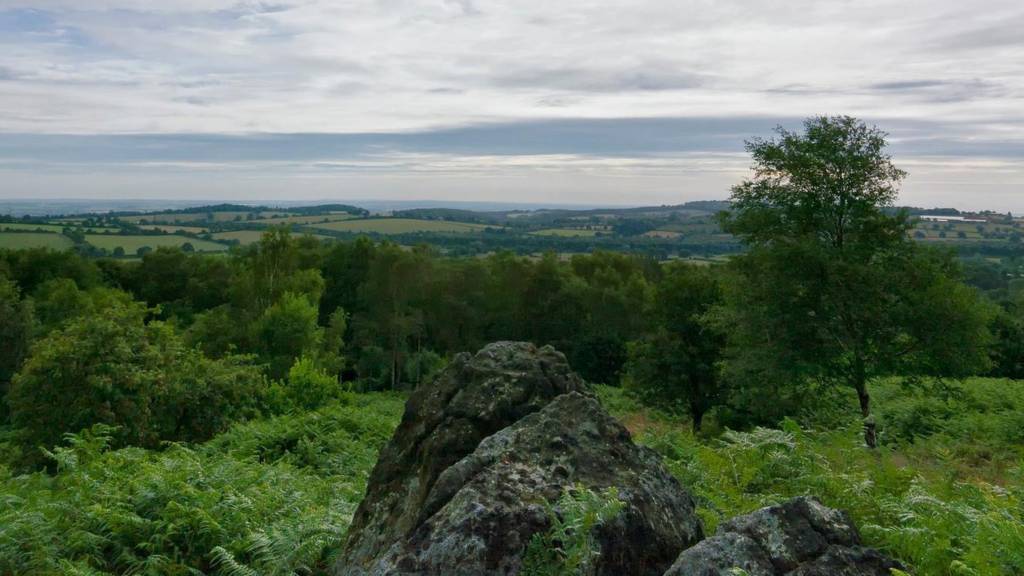 BBC Local Live: Leicestershire
Summary
Updates for Tuesday 19 July 2016
More news, sport, travel and weather from 08:00 on Wednesday
Our live coverage across the day

That's all from Leicestershire Local Live - updates will start again on Wednesday at 08:00.

Weather: Warm and muggy night

Kaye Forster

Weather Presenter

A fine, warm and sunny evening. It will stay dry overnight but there will be some cloud drifting in and it will be a very warm and muggy night with lows of 21C (70F).

A dry and warm start tomorrow with some sunshine. 

There will be more cloud around and there will be a few isolated thunderstorms developing into the afternoon with highs of 27C (81F).

New signings to feature at Oxford

Claudio Ranieri could give debuts to his four summer signings against Oxford United this evening.

It's Leicester City's first pre-season friendly of the summer.

Ahmed Musa, Luis Hernandez, Nampalys Mendy and Ron-Robert Zieler are all set to feature at the Kassam Stadium.

Leicestershire star to captain GB rugby team

Good news for Desford's Emily Scarratt (pictured) - she'll captain Great Britain's Olympic rugby sevens squad in Rio.

Sapcote's Vicky Fleetwood has missed out on a place in the competition.

Travel: Traffic lights not working

Three arrested after burglary

Amy Woodfield

BBC Local Live

Police have arrested three men in connection with burglaries in Markfield and Groby.

Some electrical items were stolen from a property in Markfield yesterday afternoon and police think it was linked to an attempted burglary in Groby earlier in the day.

Men aged 23, 25 and 27 were arrested after police stopped a vehicle seen close to the scene of the burglary in Markfield.

Travel: Breakdown near prison

Giant ice cream in Harborough

Amy Woodfield

BBC Local Live

When a "normal" ice cream just isn't enough...

Copyright: Leicestershire Police

Leicestershire Police has dubbed it "the biggest ice cream in Market Harborough".

I wonder how many calories...

Commentary team back together

Ian Stringer

BBC Radio Leicester Sport

It's been too long without an entertaining car trip with these boys.

Back on the road - to Oxford we go and some pre-season action  

Blue skies at Rutland Water

Geeta Pendse

Arts reporter, BBC East Midlands Today

Hello sunshine...

Oxford-bound for Foxes friendly

Amy Woodfield

BBC Local Live

I bumped into BBC Radio Leicester's Ian Stringer a moment ago as he was setting off to Oxford for the Leicester City friendly.

You can listen to the coverage on the radio or online from 19:00.

Council threatened with high court action over Magna Park

PCC backs campaign to keep heart surgery at Glenfield

Amy Woodfield

BBC Local Live

Our police and crime commissioner has made a statement about NHS plans to stop children's heart surgery at Glenfield Hospital.

Lord Willy Bach says it would be a "serious mistake".

He says he's supporting the cross-party campaign against the NHS England decision.

Governance issues after council staff quit

Amy Woodfield

BBC Local Live

Last August the union Unison said they were worried that public services could be affected after a row broke out between top managers at the council. The row led to some council staff quitting.

The new audit report suggests this has caused "significant governance issues" in things like budget monitoring and forecasting, financial compliance and payroll procedures.

One way to cool off in a heatwave

Amy Woodfield

BBC Local Live

As someone who doesn't usually like water sports this wouldn't normally appeal to me but today I would actually consider it...

Copyright: Leicestershire Fire and Rescue

It has to be one of the best ways to cool down in Leicestershire/Rutland during a heatwave.

Your photos: River Soar in the sun

Amy Woodfield

BBC Local Live

Wow - impressive photo Sean82...

Our city scrubs up quite well in the sunshine don't you think?

Your photos: Lunch in the garden

Amy Woodfield

BBC Local Live

It looks like Nicola Dawson is enjoying the nice weather in Syston... can I come over?

Schmeichel: 'We have to do exactly the same again'

Kasper Schmeichel looks ahead to next season amid speculation he's off to Everton...

Tom Brown

Sports reporter, BBC East Midlands Today

Police advice about West End crime

Amy Woodfield

BBC Local Live

Last month there was a spate of up to ten attacks in Leicester's West End.

At the time, Sergeant Ollie Webb from Leicestershire Police gave advice to people worried about crime.

He said: "If people are going on a night out, plan your evening. Plan to take a taxi at the end of an evening or walk home with friends.

"Use busier or well lit routes. Don't use your phone or withdraw cash unless you're with other people."