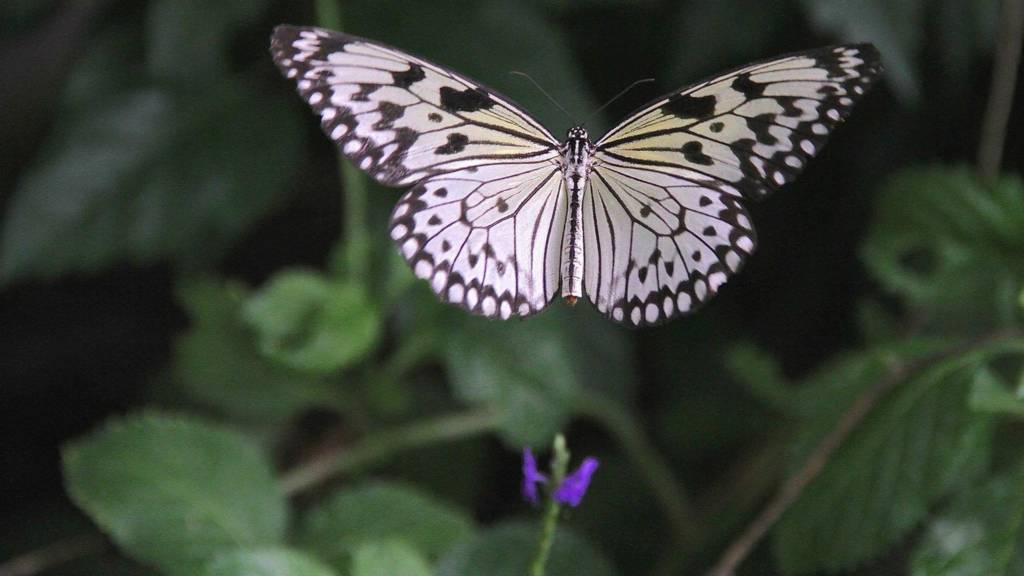 BBC Local Live: Leicestershire
Summary
Updates for Monday 18 April 2016
More news, sport, travel and weather from 08:00 on Tuesday
Our live coverage across the day

Today's updates have now finished. We'll be back from 08:00 tomorrow.

Weather: Sunny start tomorrow

Staying mostly dry but fairly cloudy for the rest of the day.

It will be a dry night but the cloud will thin and break, leading to clearer skies by the end of the night. 

Turning cooler with lows of 1C (34F) in rural areas.

A dry and sunny morning tomorrow with plenty of sunshine. 

The cloud will bubble up a touch into the afternoon but it will stay dry and bright throughout the day.

Latest Leicestershire headlines

Amy Woodfield

BBC Local Live

Multimillion pound investment in future of bell foundry

Amy Woodfield

BBC Local Live

More now on the big financial investment in Loughborough's bell foundry.

Times haven't always been easy for the bell makers -  you might remember in 2009 they went into administration and were sold on.

David Potter is one of the company directors at John Taylor and Co and says: "It has been turned round and it now has a very good order book and is trading profitably.

"The success is due to the workforce here we have a very good workforce.

"As things develop the plan is to ensure there is a healthy future for this business."

Former West Ham player disputes yellow card decision

Amy Woodfield

BBC Local Live

Lineker vents anger over Vardy charge

Amy Woodfield

BBC Local Live

James Taylor retirement 'highlights need for heart tests'

The retirement of former Foxes batsman James Taylor could lead to all young people being tested for heart problems, a leading professor has said.

Copyright: NOAH SEELAM/AFP/Getty Images

Taylor, 26, revealed last week he had been diagnosed with arrhythmogenic right ventricular cardiomyopathy (ARVC) and could no longer play.

Professor David Kelsell, who carries out research funded by the British Heart Foundation, said: "After what's happened to James, people will want to know if they are at risk.

Leicester City charged with 'failing to control players'

Amy Woodfield

BBC Local Live

As well as Vardy being charged with improper conduct, Leicester have been charged with failing to control their players.

It's after West Ham were awarded a penalty in the 83rd minute at the King Power Stadium yesterday.

Vardy was shown a second yellow card early in the second half for simulation and appeared to confront referee Jon Moss before leaving the field.

Both club and player have until 18:00 on Thursday to respond to the charges.

Amy Woodfield

BBC Local Live

Earlier I told you about a man being arrested after a body was found in a flat in Evington earlier this month.

Police have now confirmed that the 46-year-old man in custody has been arrested on suspicion of murder.

I'll keep you updated as we get more.

Breaking

Vardy faces misconduct charge

Leicester striker Jamie Vardy has been charged with improper conduct for his behaviour following his second-half dismissal against West Ham on Sunday, the Football Association has announced.

Albrighton will be watching nervously tonight

Tottenham can close the gap on the Foxes to five points at the top of the Premier League with victory at Stoke this evening. 

Harry Kane is expected to overcome a dead leg to be fit tonight. 

Leicester's Marc Albrighton says he'll be watching - and I'm sure a few nervous Leicester City fans will be as well.

Area's first natural burial ground in Markfield

An overgrown, tangled tree plantation has been turned into an oasis of calm for people who wish to spend eternity at one with nature.

Copyright: Hinckley Times

Dog owner was in breach of her Community Protection Notice

Amy Woodfield

BBC Local Live

Councillor David Hayes, from Charnwood Borough Council's said: "We simply cannot tolerate dogs attacking other dogs and causing distress to other members of the community and that's why we brought this prosecution. "We believe this is one of the first prosecutions for the breach of a Community Protection Notice in the Midlands which shows we are willing to use all the powers available to us to protect the public."

Woman fined after second dog attack

Amy Woodfield

BBC Local Live

A woman from Syston as been given a Criminal Behaviour Order and told to pay more than a thousand pounds after her dog escaped and attacked other dogs.

Stacie Beeby who's 35-years-old and lives on Hallaton Drive, was given the order after her Alaskan Malamute attacked a Labrador near a children's play area. 

It was the second time Nikita had attacked another dog. The first time it attacked and nearly killed a Yorkshire Terrier and Beeby was given a Community Protection Notice.

The CBO means the dog can't leave the house without a muzzle, lead or harness.

Should microchipping law extend to cats?

Amy Woodfield

BBC Local Live

You might remember that earlier this month a new law came in that all dogs had to be microchipped. Well what about cats?

Some animal charities are calling for the law to be extended to cover felines.

Tudor Lloyd is a vet in Leicester and says: "I think anybody that cares enough about their cat to get it microchipped is going to do that anyway.

"Should it be law? I think it would be quite a difficult one to enforce."

Millions to be spent on historic bell foundry

Amy Woodfield

BBC Local Live

Plans are in place for a multi-million pound restoration to an historic bell foundry in Leicestershire. 

The Taylor family operate the largest bell foundry in the world in Loughborough.

It's been going since the 16th Century.

In the next five years the owners are investing £5m in restoration work on the foundry.

They're also set to receive £600,000 from the English Heritage to repair its roof and gutters.

Riders now focus on BBL Playoff's

I know it happened on Friday night but I can't not say a HUGE well done to the Leicester Riders on winning the BBL Championship title.

Copyright: Dr Peter Simmons

Leicester Riders will now compete in the BBL Playoff's, which involves the top eight teams in the BBL.  

They'll play Leeds Force in the Quarter Final this Friday.

More than 300 children miss out on preferred schools

Amy Woodfield

BBC Local Live

I bet there's been a lot of worried parents out there today with the primary school places announced.

We've found out 231 children in Leicester didn't get a place at any of their three choices.

In Leicestershire, that figure is 181.

Later this afternoon one of the parents will be going on BBC Radio Leicester. I'll let you know what they have to say.

Milkins capable of beating Selby

It looks like Mark Selby might be feeling the nerves already.

The Leicester snooker player will be kicking off his Championship this afternoon against Robert Milkins.

Selby says: "Rob's been in the top 16 for many years, he's not going to come here fearing the tournament, he's been out there and knows what it's all about.

"He's a dangerous opponent, he's capable of beating anyone but all I can do is concentrate on my game and make sure I'm ready for the match."

Do you remember this?

It was exactly seven years ago today that Leicester City beat Southend 2-0 to secure promotion back to the Championship.