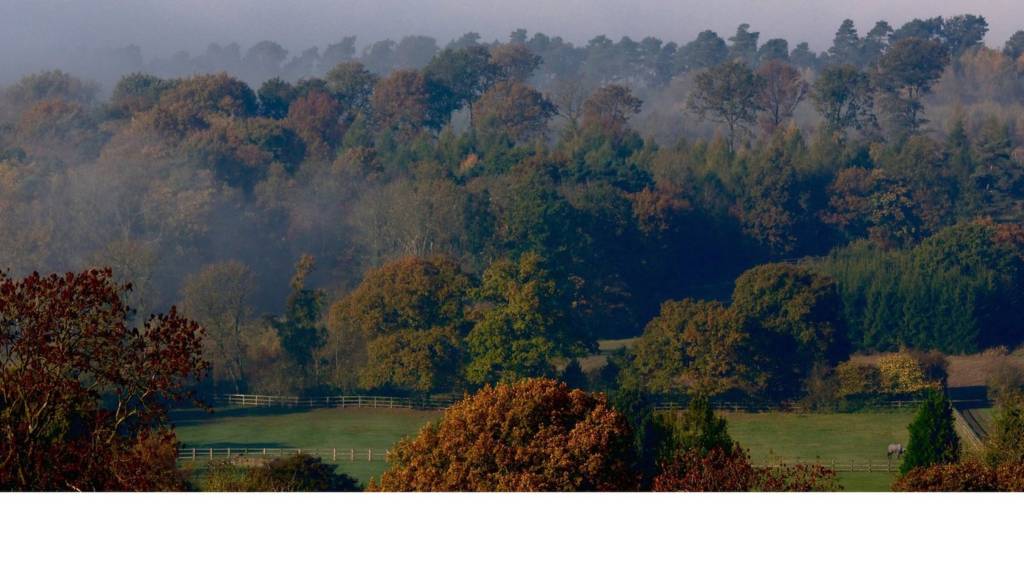 BBC Local Live: Leicestershire
Summary
Updates for Tuesday 12 January
News, sport, travel and weather updates resume at 08:00 Wednesday
Our live coverage across the day

That's all from Local Live today but updates will start again at 08:00 tomorrow.

Weather: Temperatures to tumble

A few showers continuing into the evening and for the first half of the night but these will clear later. 

The winds will ease and the skies will clear allowing the temperatures to tumble. 

Lows of -2C (28F) in rural areas.

Tomorrow will then start cold but bright with plenty of sunshine.

Concern for Foxes bowlers

Leicestershire wicket keeper, Niall O'Brien has admitted that the Foxes are a "little light" on their bowling front and that any injuries picked up could cause real problems.

Despite this, O'Brien thinks that the current crop of bowlers at the club are a "potent attack".

You can hear BBC Radio Leicester's full interview with O'Brien from 18:00.

Budget cuts will involve 'creativity and imagination'

Amy Woodfield

BBC Local Live

In a few years time Leicester City Council will look very different according to its deputy leader Rory Palmer.

He says they will spend the next two years reviewing their finances while using their reserve cash to stay afloat.

Councillor Palmer said it's going to involve "a lot of creativity, imagination and working with local people" to work out where money can be saved.

Gang targeted remote and difficult to access locations

Amy Woodfield

BBC Local Live

Det Insp Mick Dawes headed up the operation to find and convict the thieves.

He said: "The gang targeted areas of the rail network which were remote and difficult to access without knowledge.

"They travelled the country in what was a well-planned and organised operation."

The gang includes six men, five from the same family.

Evidence taken from men's homes

Amy Woodfield

BBC Local Live

The gang took signalling cable from three major rail improvement projects. They stripped it and sold the copper inside.

Oakham is among the places targeted.

Copyright: British Transport Police

Bolt coppers, disk cutters, grinders, hacksaws, cable sheathing and an off-road bike were seized from their homes by police as evidence.

Railway cable thieves jailed

Amy Woodfield

BBC Local Live

A story now that will infuriate most commuters.

A gang that stole £1m worth of railway cable across Leicestershire, Lincolnshire, Nottinghamshire and Yorkshire has been jailed.

Copyright: British Transport Police

The gang were responsible for 35 thefts between February 2013 and December 2013.

'Nightmare' situation for city council

Amy Woodfield

BBC Local Live

Leicester City Council says it will spend all of its reserves to try to reduce the impact of government cuts on its services.

But it says money will run out in two years' time. 

Deputy City Mayor, Rory Palmer, says: "In a word, I would describe the situation we face as a nightmare.

"The government cuts are continuing, they are becoming more intense.

"Since 2010/11 we've taken £85m out of our budget. Over the next four years we're forecasting we're going to have to take another £55m out.

"We're going to have to look very carefully at how the council spends its money across all its services."

City council's huge budget gap

Amy Woodfield

BBC Local Live

Earlier it was the county council, now it's Leicester City Council talking about its budget.

The authority is predicting a budget gap of £55m by 2020.

It claims its income from central government has already dropped by 37% since austerity measures began.

Hamstring problem for O'Connor

It's not just fly-half Owen Williams who will be out of the Leicester Tigers squad for the next few weeks.

Richard Cockerill has confirmed Brendon O'Connor suffered a hamstring problem in the weekend win over Northampton at the weekend, and will be out for between four and six weeks.

Gritters ready for tonight's cold snap

Amy Woodfield

BBC Local Live

You know you're in for a cold night when the gritters are out. 

Sara Blizzard will have an updated weather forecast for us later this afternoon.

'Touching and fondling' not persistent, club argues

Calum McKenzie

BBC News Online

Police obtained the CCTV footage showing the "touching and fondling" during a visit to the club in December. 

A solicitor for KN Leisure argued the footage showed a "blip" rather than a persistent breach of regulations preventing physical contact, but licensing officer Bobby Smiljanic said he did not accept it was a one-off.  

Travel: A14 obstruction causes long delays

Angels staffing left 'much to be desired'

Calum McKenzie

BBC News Online

There were also concerns about staffing at Angels, with the city council's licensing committee concluding it left "much to be desired". 

The hearing was told that when council officials visited the club in October, the firm failed to provide details of the 19 dancers working there, and had no records on the premises.

KN Leisure said the club had been burgled, and that it had since "thought more carefully" about storing documents.

It later sent the details of 10 dancers but the committee was told information on the remaining nine had still not been received.

Leicester strippers 'touched and fondled' public

Calum McKenzie

BBC News Online

Time's running out for the Angels Gentleman's Club in Leicester as the city council's refused to grant the owners a new licence. 

The main concerns for the licencing committee were that strippers and customers broke rules by "touching and fondling". 

Owner KN Leisure Ltd has 21 days to decide whether to appeal the decision, and can continue to trade for now.   

Hunt tells unions to return to negotiating table

Sandish Shoker

BBC News Online

Health Secretary Jeremy Hunt has spoken about the ongoing junior doctors' strike.

He told the BBC the union, the British Medical Association (BMA) should talk to the government instead of carrying on with "unnecessary strikes".

He said: "The right thing to do is to sit round the table and talk to the government about how we improve patient safety and patient care, not these very unnecessary strikes."    

Travel: Overturned lorry at Hobby Horse Island

Your comments: Junior doctors' strike

Well it seems the junior doctors' strike is getting mixed opinions on our Facebook page.

Georgie Budding says: "Good luck to all the junior doctors striking around the country. I understand that it is inconvenient today for those with routine operations cancelled but it will be a lot more inconvenient in the long run when we lose good doctors due to the continual barrage of abuse."

Sue Eames says: "No way do I support the doctors strike. They say it is about patients safety, rubbish, it is about money £36,000 a year not enough!!"

Men plead guilty to stabbing cousins

Three objections trigger public inquiry

Amy Woodfield

BBC Local Live

Councillor Peter Osborne is the cabinet member for highways and transport, he says they received a number of comments for and against pedestrianisation during the consultation.

He says: "Our decision was taken after looking at public and business feedback, but we have received three objections that mean a public inquiry could be triggered.

"We will continue to work with the three objectors on possible solutions before a public inquiry."