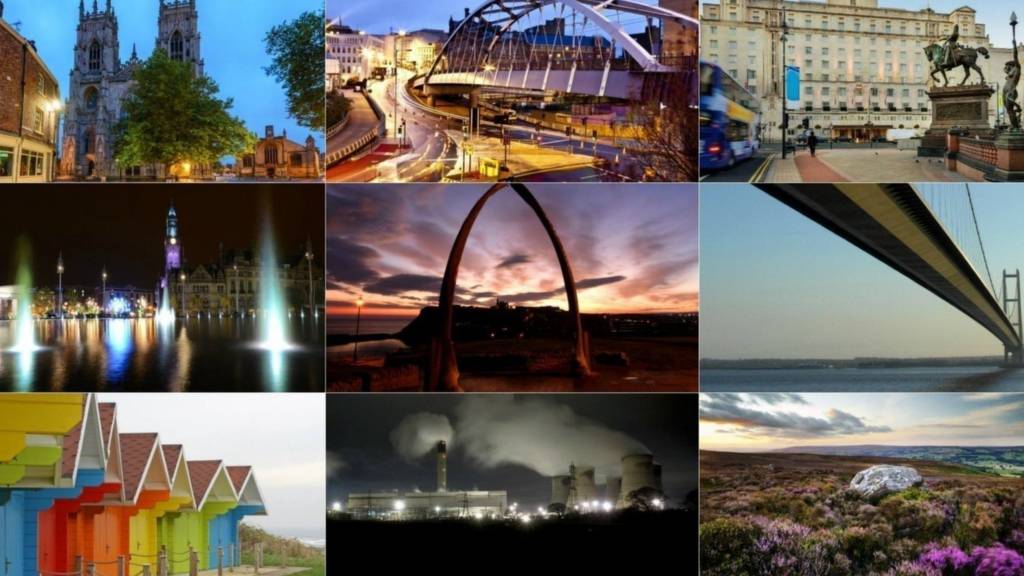 By Jonathan Jurejko

BBC Sport

Lockdown debate clouds effort against Covid - Police boss

Local Democracy Reporting Service

An "obsession" with debating the coronavirus lockdown rules is "getting in the way" of the aim to bring coronavirus infections under control, North Yorkshire's police boss has said.

Copyright: PCC North Yorkshire

Julia Mulligan, the county's police, fire and crime commissioner, said some people were spending too much time debating how far rules - such as those about "essential" travel - can be stretched rather than playing their part in controlling the pandemic.

She told a North Yorkshire County Council meeting: "This isn't about the rules. This is about a virus and stopping the spread.

"Sometimes the debate and our obsession with the rules gets in the way of that overall thing that we need to do, and that is just to stay at home."

Mrs Mulligan added: "If you are in any doubt about whether your journey is essential or not, it probably isn't."

Since the new national lockdown began on 6 January, North Yorkshire Police has issued 107 fixed penalty notices for breaches of the coronavirus regulations.

That figure is more than double the amount issued during the first week of the first national lockdown last year.

New 999 response times set for South Yorkshire fire crews

Local Democracy Reporting Service

Fire crews in South Yorkshire will be expected to attend the most urgent emergencies within seven minutes of a 999 call after a new set of response times was given the go-ahead.

Copyright: Science Photo Library

South Yorkshire Fire and Rescue Service said it will still attend every single 999 call as quickly as its crews possibly can, but adds that the new response times which have just been approved by councillors will improve its service and make it more accountable to the county's residents.

A national inspection reported that it was "undesirable" for South Yorkshire Fire and Rescue Service not to have a set of standard response times as it did not allow it to measure its performance or give the public something by which they could hold the service to account.

The new response time arrangements take into account the severity of the incident as well as the level of risk in different parts of the county.

According to the new response times, a 999 call considered to be at the very highest risk level should be attended by fire crews within a maximum of seven minutes.

Meanwhile, incidents with the lowest level of risk should be attended within a maximum of 15 minutes.

Deputy chief fire officer Chris Kirby said: "Adopting a more risk-based approach allows us to ensure we are placing resources in the right places at the right time to best protect the communities we serve."

The proposal to introduce response time standards follows a consultation with nearly 4,000 South Yorkshire residents and an analysis of the different risks faced by the fire service.

Sheffield parks 'too dark' for lockdown exercise

A student campaigner has urged a South Yorkshire council to improve lighting in its parks to aid people exercising during the current coronavirus lockdown.

Evie Hairsine, from Sheffield, said the city's green spaces were "too dark" at night, and people feared attacks.

She has launched a petition which says women and marginalised people experience "heightened vulnerability to being followed or sexually assaulted".

Ms Hairsine took to running in her local Endcliffe Park during the first national lockdown when "constant catcalls" forced her off the roads.

She said that under current regulations, people want to exercise outdoors but were afraid to use parks at night for fear of muggings and sexual assaults.

"It's so dark in parks at this time of year that we just don't feel safe," she said.

She urged people to sign her petition before the days lengthened and the issue was "forgotten" for another year.

Ms Hairsine said Sheffield City Council spends a lot on developing the city centre but should also pay for residents' safety, "making the city healthier, happier and more welcoming for all".

The city council has yet to respond to requests for comment.