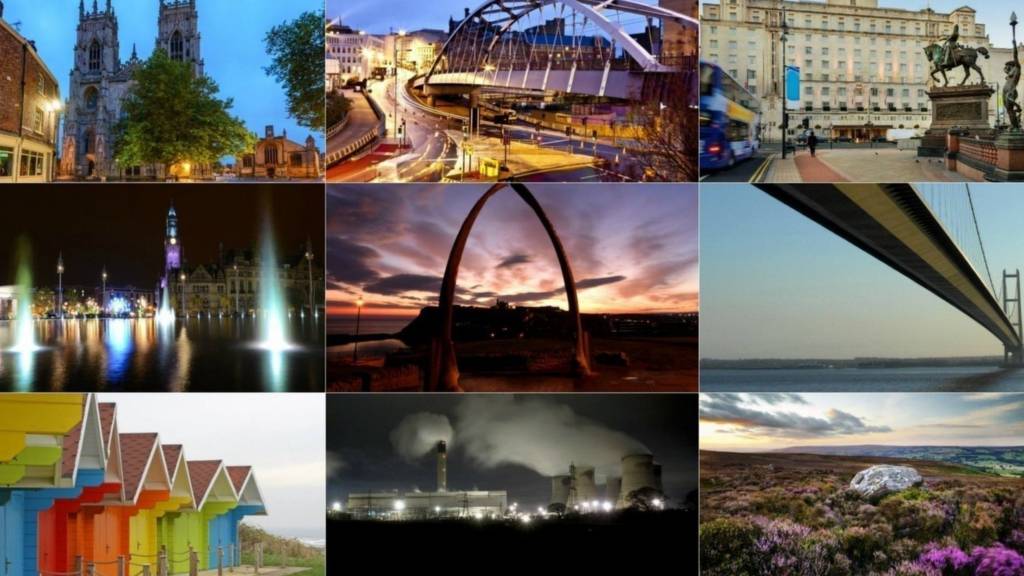 By Michael Beardmore

BBC Sport

By Michael Beardmore

BBC Sport

Further snow warning for Yorkshire

The Met Office has issed a further warning of snow for North and West Yorkshire which runs until 20:00 today.

The warning, issued on Friday afternoon, says that delays on roads which could lead to people being stranded are possible.

It also warns that some rural communities could be cut off and power may be affected in some parts.

A warning for ice is in place for much of England tomorrow.

You can find out more here and check your local forecast with the BBC here.

Knife, drugs and cash seized in M62 vehicle stop

An 18-year-old man who was stopped by police on the M62 in East Yorkshire has been arrested on suspicion of grievous bodily harm, money laundering, possession of a knife and possession with intent to supply drugs, police say

The man was stopped as part of a police operation at Howden yesterday.

A lock knife, about £3,000 in cash and a quantity of suspected heroin and crack cocaine were seized in the operation, according to Humberside Police.

The arrested man has been released from custody while an investigation continues, officers said.

Postal worker pictured battling snow in Yorkshire

For parts of North and West Yorkshire today, snow has been falling for hours making travelling in the region difficult.

But a photo of a postal worker walking up a hill in Harrogate as snow falls has been shared by people living in the area, with many praising his efforts.

Helen Empson, who took the photo, said the Royal Mail worker was a "star" and deserved the praise as he continued to deliver letters in the heavy snowfall.

On Facebook, one person said: "Yorkshire folk are not to be painted with the same brush as the south, we live for this weather", while another said: "Postmen/women are wonderful. So glad we have them. Thank you to all of them".

Big fall in Sheffield burglaries during pandemic - Police

Local Democracy Reporting Service

The number of houses being burgled in Sheffield has dropped significantly in the past 12 months, new figures show.

Over the last year, the South Yorkshire Police force has recorded 29% fewer burglaries across the city – amounting to 1,100 fewer residents targeted by thieves.

A police report puts the drop down to the "extraordinary circumstances" of residents staying at home during the Covid-19 pandemic, adding that officers have been working hard during restrictions.

The report states: "While our overall detection rate is not yet where we want it to be, since January 2020 detectives have achieved custodial sentences totalling almost 40 years for prolific offenders."

Symptom-free virus test centre opens on university campus

A new symptom-free coronavirus testing site has opened at the University of York, it's been confirmed.

The testing centre based at the University of York sports hall is in addition to an existing testing site based at York St John University, according to the City of York Council (COYC).

The site offers free testing for anyone living or working in York who is unable to work from home and is still going to work.

This includes staff working in education and early years, those in factories and construction and other essential sectors, the council said.

Anyone eligible and needing to book a test should visit the COYC website.

Councillor Keith Aspden, leader of City of York Council, said: "Our thanks go to the University of York, who along with York St John University, are offering their testing site to residents.

"This is yet another example of how the city can come together to fight coronavirus."

Sharon Stoltz, director of public health at City of York Council, said: "The early identification of symptom-free cases and subsequent self-isolation will help to stop the spread of the virus."