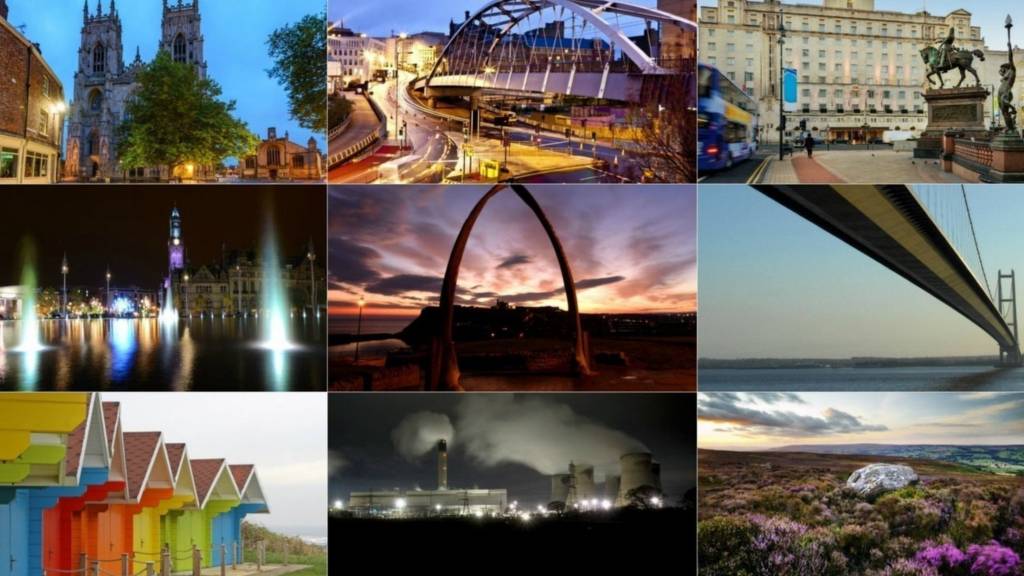 Police name woman killed in multi-vehicle collision

A woman who was killed in a multi-vehicle collision near Maltby has been named by police.

Copyright: South Yorkshire Police

Lindsey Burton, 34, was driving a Mercedes C Class on the A631 at about 15:40 on Wednesday when it collided with a Scania LGV which then hit a silver Citroen Picasso before leaving the road.

She died in hospital a day after the crash.

Her family today described her as a "beautiful and loving wife and mother".

A 75-year-old man and a 74-year-old woman who were travelling in the Picasso were also taken to hospital, although their injuries are not thought to be serious.

The 28-year-old driver of the LGV was uninjured.

Anyone with footage of the collision, or events leading up to it, is asked to contact South Yorkshire Police.

Collection of unique musical instruments stolen from lorry

A collection of unique musical instruments have been stolen from a lorry parked up in a layby near Doncaster.

Copyright: South Yorkshire Police

The instruments, described as "unique works of art," were on their way to an exhibition in West Yorkshire when they were stolen.

Police are appealing for information after they were taken from the lorry on Doncaster Road, near to Ackworth, at about 23:00 on 6 June.

Copyright: South Yorkshire Police

The instruments are said to "hold great sentimental value to their owner" and anyone who knows where they are is asked to contact South Yorkshire Police.

Watch: Inside the hidden vaults of a former safe

The BBC has been given access to look inside the hidden vaults of a former safe in Hull.

The 120-year-old vaults lie underneath a grade II listed solicitors building on Lowgate.

They were built by a company that created the underground vaults beneath Harrods, at about the same time:

Severe disruption: M1 West Yorkshire northbound

BBC News Travel

M1 West Yorkshire northbound severe disruption, at J41 for A650.

M1 West Yorkshire - Temporary closure and stationary on M1 northbound at J41, A650 (Carrgate), because of debris on the road.

To report traffic and travel incidents dial 0330 123 0184 at any time

Welcome to Yorkshire: Council leader calls for openness

Local Democracy Reporting Service

A council leader has called for openness from Welcome to Yorkshire when investigations into the tourism organisation are complete.

Copyright: PA/Anna Gowthorpe

This week it was claimed that reports into expenses and bullying allegations made around the time chief executive Sir Gary Verity left the organisation, would not be released in full.

The Yorkshire Post reported details of the investigation would not be released in their entirety in order to protect the identities of witnesses and due to commercial sensitivities,

Leader of Scarborough Council, Cllr Steve Siddons, said that nothing short of full transparency would be enough to regain the trust of the public.

He told the Local Democracy Reporting Service: "It doesn't fill you with confidence to hear the reports will not be released in full and I think the public will also be concerned also.

"It doesn't show the level of openness and transparency that I think is required from the organisation."

An accountancy firm is conducting an expenses investigation into Welcome to Yorkshire while solicitors are looking at behaviours and procedures at the agency.

Scarborough Council is also carrying out its own internal investigation into its relationship with Welcome to Yorkshire, which organises the Tour de Yorkshire, and whether it represents value for money.

A Welcome to Yorkshire spokesman said it had nothing to add to its statement from April which said: "A report outlining the key themes, findings and recommendations will be made publicly available."

Inside the hidden vaults of a former safe

Jobs lost as Yorkshire Linen Company shuts it shops

More than 130 people have lost their jobs after a chain of linen shops went out of business.

The Yorkshire Linen Company operated 19 stores across the north of England - including in Huddersfield, Hull, Keighley, Leeds and Wakefield - selling towels, bedding and curtains.

Its closure comes four months after the firm shut eight stores as part of a Company Voluntary Arrangement (CVA) designed to keep the business going.

Administrator BDO said the closure was down to challenges on the High Street.

Severe accident: M1 South Yorkshire northbound

BBC News Travel

M1 South Yorkshire northbound severe accident, after J36 for A61 Barnsley South.

M1 South Yorkshire - Two lanes closed and queues on M1 northbound after J36, A61 (Barnsley South), because of an accident. Congestion to almost back to J34 A6109 (meadowhall).

To report traffic and travel incidents dial 0330 123 0184 at any time

Lightwater Valley: Boy, seven, out of hospital after fall

A seven-year-old boy who was critically injured after falling from a rollercoaster at Lightwater Valley theme park has now been discharged from hospital.

Copyright: Getty Images/Simon Moran

The Health and Safety Executive say the boy is "out of hospital and recovering at home" following the incident on 30 May, in which witnesses said the child fell about 15ft (4.6m) from the Twister ride.

The youngster was airlifted from the theme park, near Ripon, to Leeds General Infirmary where he was described at one stage as being in a critical condition with head injuries.

Lightwater Valley say the Twister ride will be closed "indefinitely".

The Health and Safety Executive's investigation is ongoing.

Severe accident: M62 West Yorkshire eastbound

BBC News Travel

M62 West Yorkshire eastbound severe accident, from J22 for A672 to J23 for A640 New Hey Road.

M62 West Yorkshire - One lane closed and queues on M62 eastbound from J22, A672 (Rishworth Moor) to J23, A640 (Huddersfield), because of an accident involving two cars.

To report traffic and travel incidents dial 0330 123 0184 at any time

Army officer flown back from Canada over 'unsafe' behavior

A British Army officer, based in Catterick, has been flown back from a training exercise in Canada and suspended over the alleged unsafe use of equipment.

Copyright: Ministry of Defence

The Lt Col from the Royal Dragoon Guards has returned to the UK amid claims his unit used simulation kit, including smoke dischargers, outside of safety guidelines.

The alleged misuse of kit occurred on the training field during Exercise Prairie Storm and nobody was injured.

He will now face an interview with his brigade commander as part of an investigation, which is set to conclude within weeks.

In a statement issued today, the British Army said it takes the "safety of training and our people incredibly seriously".

An army spokesman added: "We can confirm that a commanding officer has been suspended while an investigation takes place, in line with normal practice."

Mural artist goes to Towner

Bob Dale

BBC Live reporter

The outside of the Towner Art Gallery has been transformed to mark its tenth anniversary.

German artist Lothar Goetz has covered all three sides of the building in Eastbourne with a giant mural.

Quote Message: It was mainly the scale I was a bit nervous about, because I knew it's outside, I knew we had a limited time where we can work." from Lothar Goetz Mural artist

The project also marks the launch of the new Devonshire Quarter, a cultural, conferencing and sporting complex.

The artist has previously worked on commissions for the Southbank Centre in London and Leeds Art Gallery, but the Towner is his largest mural to date.

The mural will be in place for a year.