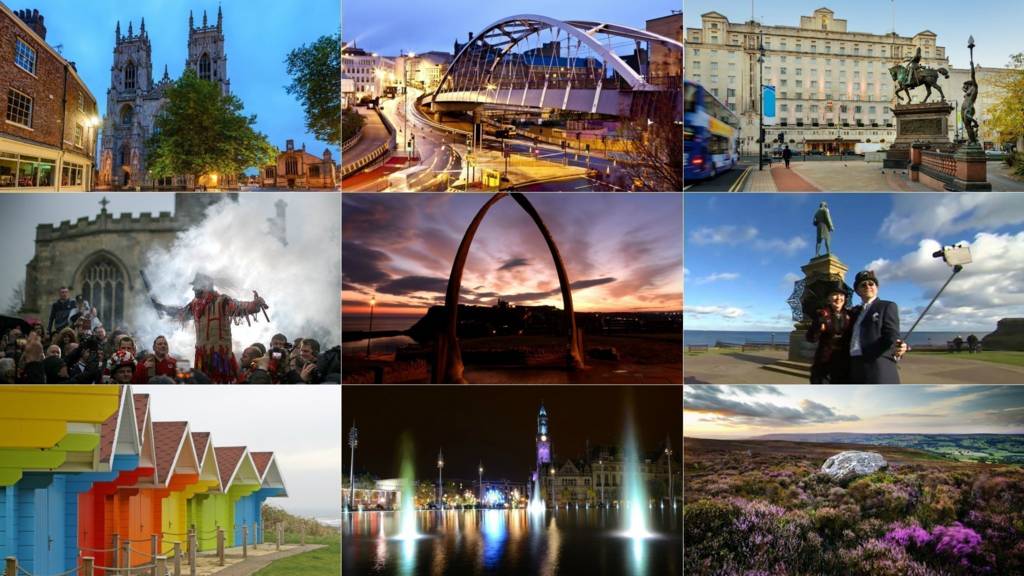 Those are all the updates from Monday 23 October.

Want to get all the latest news, sport, weather and travel on Tuesday 24 October 2017?

Severe accident: M18 South Yorkshire northbound

BBC News Travel

M18 South Yorkshire northbound severe accident, at J4 for A630.

M18 South Yorkshire - One lane closed on M18 northbound at J4, A630 (West Moor), because of an accident involving lorry and car.

To report traffic and travel incidents dial 0330 123 0184 at any time

Severe accident: A18 South Yorkshire both ways

BBC News Travel

A18 South Yorkshire both ways severe accident, at M180.

A18 South Yorkshire - A18 Tudworth Road in Hatfield closed in both directions at the M180 junction, because of a serious accident.

To report traffic and travel incidents dial 0330 123 0184 at any time

Severe disruption: M62 West Yorkshire eastbound

BBC News Travel

M62 West Yorkshire eastbound severe disruption, at J25 for A644.

M62 West Yorkshire - M62 lane closed on entry slip road eastbound at J25, A644 (Brighouse), because of a broken down vehicle. Traffic is coping well.

To report traffic and travel incidents dial 0330 123 0184 at any time

Five things we learned today

That's all from us for today, we'll be back tomorrow from 06:30 with all the latest news, sport, weather and travel for Yorkshire.

Updates on breaking news will continue throughout the night, but before we go, let's look back at some of our top stories from today:

See you tomorrow.

Biker airlifted to hospital after North Yorkshire crash

Police say they're looking for the driver of a car who left the scene of an incident after a motorcyclist had to avoid their vehicle and ended up with serious injuries.

The 52-year-old biker had to be airlifted to hospital with serious leg and arm injuries after he swerved to avoid the car which was pulling out of a junction.

It happened at about 06:45 this morning at the junction Gallabar Lane near Great Ouseburn.

North Yorkshire Police say they're appealing directly to the driver to come forward or anyone who witnessed the accident.

'Sheffield weekly pay is £33 less than national average'

Public sector workers in Sheffield have gathered outside the Town Hall this afternoon to demand an end to the government's public sector pay cap.

TUC regional secretary, Bill Adams said: "Prices, rent and bills continue to go up, and yet public-sector workers haven't seen a pay rise in seven years.

"The government claims it recognises the sacrifice public sector workers have made. But it still won't give them a fair pay rise. The average median weekly pay in Sheffield is only £409.60, that's £32.70 less than the national average for England."

Listen: £300,000 for top quality jumble

A North Yorkshire jumble sale that's been going for more than 30 years has raised more than £300,000.

The sale in Sherriff Hutton was originally set up in 1986.

Penny Bean, from the Sherriff Hutton Jumblies, says they needed to raise £40 at the weekend to reach the milestone. They actually raised £2,513:

Leeds researchers hail new fat treatment drug

A new drug could bring "significant weight loss" in clinically obese people according to researchers in Leeds.

Copyright: Science Photo Library

Scientists at the University of Leeds who have been studying the effects of semaglutide, currently being developed as a diabetes drug say that people using it lost lost on average five kilos in 12 weeks.

The researchers say that the drug reduced food cravings,meant people ate less and reduced their cravings for fatty foods.

For the first time the study showed the benefit of a drug that targeted multiple parts of the brain which controls appetite - existing drugs which control appetite can take as long as six months to work.

Quote Message: The drug reduced hunger but also cravings for food and the sensation of wanting to eat – and these had previously been thought to stem from different parts of the brain" from Professor John Blundell University of Leeds

Breaking

Huddersfield Town: Club goes separate ways with David Moss

Huddersfield Town have just confirmed that their head of Football Operations has left the Premiership club by "mutual consent".

Copyright: Huddersfield Town FC

In a statement released on the club's website they say that David Moss has already left the post.

They say that they'll now be looking for a new person to fill the role.

The club said "Everyone at Huddersfield Town would like to wish David all the best in his future endeavours."

Bradford toddler window fall: Tributes at the scene

Tributes have been left at the scene where an 18-month-old baby fell from a sixth-floor flat window.

A woman has appeared in court charged with the murder of Elliot Procter.

Gemma Procter, aged 23, of Barkerend Road, Bradford, spoke only to confirm her name, age and address to district judge Michael Fanning.

Emergency services were called to the Newcastle House block of flats in Bradford city centre at 17:10 BST on Saturday

Leeds' Kirkgate Market offers late night social events

It's one of the most historic markets in Europe, but that doesn't mean that Leeds' Kirkgate Market can't try something new.

This week, it'll be open at night for the first time as a social venue.

This Thursday the new events space will be open until 23:00 with 20 pop-up stalls, including take away food, bars and a DJ.

Leeds City Council say that the idea is to get people who visit the city centre on an evening interested in the market, and that so far they have four of the events planned.

If you're a cyclist, there'll be a special bike park set up where they'll do a bit of free maintenance on you bike while you enjoy yourself.

Quote Message: We are confident that our new Night Market customers will like what they see and make the market a regular daytime shopping and eating destination." from Cllr Jonathan Pryor Leeds City Council

'Missing' Kirklees man found safe and well

Some good news this afternoon, West Yorkshire Police say that missing man Michael Stephenson has been found safe and well.

Officers thanked the public for sharing the appeal.

Tyres slashed on emergency ambulance

Vandals who slashed the tyres of an emergency ambulance could have caused "catastrophic consequences" to a patient's life.

Emergency staff were treating a patient in the Broomhall area of Sheffield at the time of the damage.

Divisional Commander, Jackie Cole said: "Luckily, this patient was treated at home. But if someone had needed time-critical treatment in hospital this thoughtless act could have had catastrophic consequences."

Copyright: Yorkshire Ambulance

The attack took place in the early hours of this morning

Police are appealing for any information about the attack or those who carried it out.

Traffic and travel: Fallen tree causes rail delays

Trains between Lincoln and Doncaster have been delayed after a train fell onto the line earlier.

The tree has now been removed and services can now run, according to East Midlands Trains, although there are still delays to services:

Man from Leeds charged with dangerous driving

A Leeds man has been charged with dangerous driving after police used a stinger device to bring a car to a halt on the A64.

A car was seen speeding through Scarborough in the early hours of Sunday morning.

It was eventually stopped near the village of Sherburn, close to Malton in North Yorkshire.

The 30-year-old is due at Scarborough Magistrates' Court on the 6 November.

Fattening up Woody in the garden

Andrew Barton

BBC Local Live, Yorkshire

How about this for a delightful garden visitor?

James in Kirkby Overblow near Harrogate was delighted to spot this Great Spotted Woodpecker nibbling on the fat balls he'd put out in his garden.

Birds have to fatten up in winter to ensure they survive the frostiest of nights. With regular visits to James' garden this one should do okay.

The RSPB say Great Spotted Woodpeckers have, in recent years, "become common visitors to gardens all over most of the British Isles, with the, exception of Ireland, where there are no woodpeckers."

Remember, if you have a photograph to share, or want to get in touch with us, just email us here.