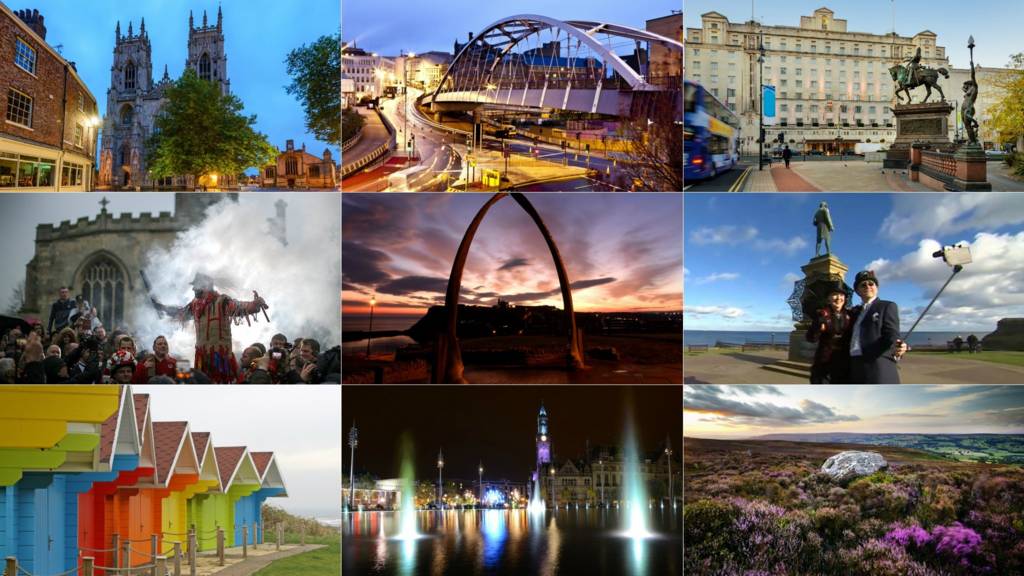 Our five top stories from today

That's all from us for today.

We'll be back from 06:30 on Monday with all the latest news, sport, weather and travel for Yorkshire. 

Before we go, let's look back at some of our top stories from today: 

Have a good weekend!

Watch: York rowers set for Olympic glory?

The next generation of Olympic rowers could come from the University of York, with its rowing club now officially recognised as a so-called Start Centre.    

It's one of 10 world-class "Start Programme" facilities, which are designated by British Rowing.

Regular visitors to York already see rowers on the River Ouse, but those numbers are now expected to grow:

Blue plaque unveiled for Leeds sculptor

A blue plaque's been unveiled in Leeds to commemorate city sculptor Kenneth Armitage. 

Copyright: Steve Partridge

Known as one of the most important sculptors of his time, he was born in Roundhay just over a century ago, and attended Leeds College of Art. 

The plaque is alongside his Both Arms piece, which was inaugurated in its present location when Nelson Mandela visited Leeds in 2001, a year before Mr Armitage's death. 

The honour has been awarded by Leeds Civic Trust.  

Local elections 2017: Latest update from Doncaster

Latest from the Doncaster local elections count:

UKIP has lost its only seat on Doncaster Council.

Two Labour candidates and an Independent have been elected to the Rossington and Bawtry ward - that's a Labour gain.

Man arrested on plane at Leeds-Bradford after police ground jet

A flight to Ibiza was stopped on the runway of Leeds-Bradford Airport so police could arrest a suspected robber, it's been revealed.

Officers boarded the flight yesterday to arrest a 24-year-old man from Leeds, after they found out he was about to leave the country.

The man had been wanted for questioning over a robbery at a shop in Kirkstall and a burglary in Boston Spa. 

He has since been released while the police make further enquiries.

Quote Message: Every day our officers are out looking for wanted suspects, but it's not often that we arrest someone as they are just about to fly off on their holidays." from Ch Insp Ian Croft West Yorkshire Police

Watch: Harrogate football girls out for revenge

A Harrogate girls' team is through to the finals of the schools equivalent of the FA Cup.

Rossett School will play the Cambridge team which beat them last year.

They say revenge is a dish best eaten cold and the girls have waited a year. Come on Rossett!:

Breaking

Labour retains control of Doncaster Council

With seven wards left to declare, Labour has already done enough to keep control of Doncaster Council.

The party had won 30 of the 55 available council seats, meaning they are now too far in front for the other parties to catch.

Teenager seriously injured after being hit by car

A 13-year-old boy is being treated in hospital for serious injuries after being hit by a car in Barnsley.

The boy, who was crossing Sheffield Road, was hit by a blue Renault Megane at about 20:30 on Thursday evening.

The 21-year-old driver of the car was arrested on suspicion of dangerous driving.

Police dog praised for catching suspected criminal

Ilkley Gazette

Ilkley Gazette

A police dog has been showered with praise for catching a suspected criminal in Horsforth. 

Copyright: Ilkley Gazette

Local elections 2017: Latest update from Doncaster

Latest from the Doncaster local elections count:

Another three Labour holds in Wheatley Hills and Intake.

Local elections 2017: Latest update from Doncaster

Latest from the Doncaster local elections count:  

Labour has held another three seats in Conisborough.

Doncaster seems to be defying the national picture.

Boy charged after police officer spat at in Bradford

A 12-year-old boy has been charged after a police officer was spat at and racially abused near Bradford city centre.

The officer had saliva in his eye and mouth after the incident on Drake Street yesterday.

The boy has been charged with a racially-aggravated public order offence and assaulting a police officer. 

He's due to appear before a youth court on 12 June.   

Local elections 2017: Latest update from Doncaster

Latest from the Doncaster local elections count:

The Conservatives hold all three seats in the Finningley Ward, as expected.

We're over halfway through the results now. 

Scarborough beaches paraffin wax clean-up begins

The clean-up of white lumps reported at various points along the North Yorkshire coast, from Sandsend to Cayton Bay, is under way.

Copyright: Scarborough Borough Council

North Yorkshire Fire and Rescue Service has identified the substance as "paraffin wax", which is oflow risk to humans, animals and the environment.   

It's still not known how the wax got there, but it looks like it won't be there much longer.

Concentrated amounts of the paraffin wax lumps have been located at Staithes, Runswick Bay, Sandsend, Robin Hoods Bay and Boggle Hole.

Smaller amounts of the substance have been reported as far south as Scarborough's North Bay.