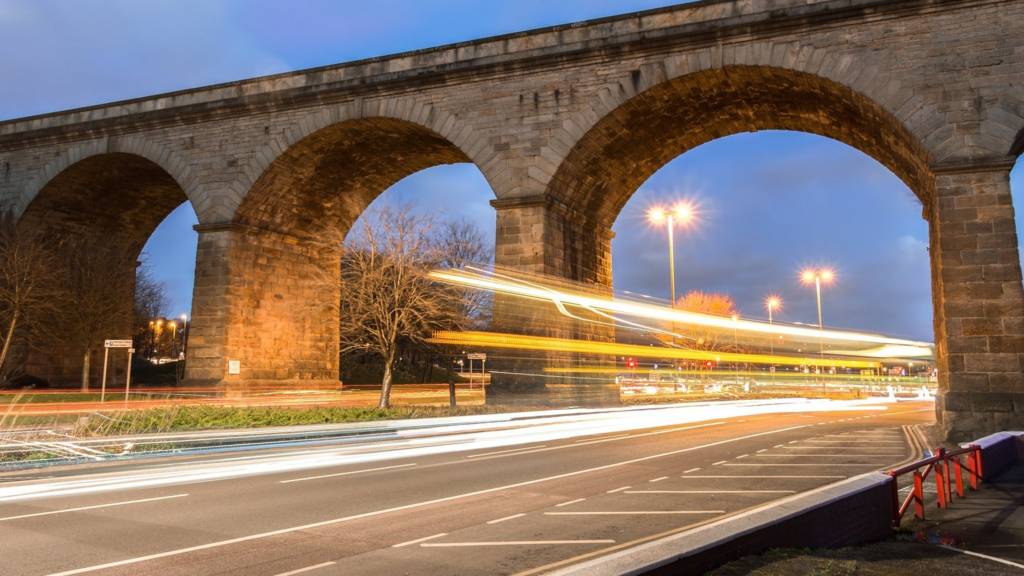 Breaking news in West Yorkshire
Five stories that made the news today

Shahid Hussain

BBC Local Live, Leeds

That's it from me today, but we'll be back from 08:00 with more news, sport, weather and travel from across Leeds and West Yorkshire.

Before I go, here are five stories that made the news today:

Bradford's Zayn Malik voted best dressed male

Shahid Hussain

BBC Local Live, Leeds

He might have to put the rubbish out when he comes back to see family in Bradford... but I bet he looks dapper while pulling a wheelie bin!

Bradford lad Zayn Malik has been voted the Best Dressed Male by GQ readers

He beat off competition from Hollywood actor Tom Hiddleston, taking an impressive 59% of the vote.

Looking good Zayn.

Severe disruption: A653 West Yorkshire westbound

BBC Travel

A653 West Yorkshire westbound severe disruption, between M62 J28 and A6029 Rein Road affecting Garden House Lane.

A653 West Yorkshire - A653 blocked and very slow traffic westbound between Tingley and Bulls Head traffic lights. Congestion on Westerton Road to the Garden House Lane junction.

Check local traffic and travel reports for:

Severe disruption: M62 West Yorkshire eastbound

BBC Travel

M62 West Yorkshire eastbound severe disruption, between J28 for A650 and J29 for M1.

M62 West Yorkshire - One lane closed and very slow traffic on M62 eastbound between J28, A650 (Tingley) and J29, M1 (Lofthouse), because of an overturned car.

Check local traffic and travel reports for:

Watch: Bradford's Knight-Percival on who will score first this weekend

Katherine Hannah

BBC West Yorkshire Sport

Bradford City face Swindon away tomorrow and there's some friendly rivalry between Nathaniel Knight-Percival and midfielder Romain Vincelot.

He's been speaking to me ahead of the match at Swindon Town.

Evening weather: Dry and frosty overnight

Keeley Donovan

Weather presenter, BBC Look North

Remaining dry through this evening and overnight. 

Clear skies this evening will lead to a widespread frost but more cloud will develop overnight allowing for some fog patches to develop and the frost to persist in some spots. 

Another dry day tomorrow and feeling very cold. Some mist and fog to lift during the morning along with some brighter spells. Cloud tending to increase from the north. 

 A maximum temperature of 5C (41F)

Listen: Leeds champion Adams chooses her Desert Island Discs

Leeds' very own Olympic boxing champion Nicola Adams has won what some might consider the ultimate accolade and has been asked for her Desert Island Disc choices on BBC Radio 4. 

Adams made history when she won the first ever Olympic gold medal in women's boxing at London 2012, retaining it in Rio 2016. 

She's also the first woman fighter to hold European, World, Commonwealth and Olympic titles.

What music did she choose to accompany her on that mythical desert island? Listen here:

Vicar leads prayers for baby found dying at Leeds vicarage

More now on the newborn baby who died after being left outside a  vicarage in Leeds.

The baby boy was abandoned in a supermarket carrier bag outside St Peter's Church on Hough Lane in Bramley on Wednesday morning.

The vicar who found the child, Reverend Paul Crabb, led a prayer ceremony for the baby.

Quote Message: We're here to be together, to share our sadness and to express our love for a little boy we never knew, yet whose death has changed our lives. We gather to hold in our hearts his mother, hoping and praying that she will find the help that she needs. from Rev Paul Crabb St Peter's Church

Calderdale flying the flag against domestic violence

Men are speaking out about male violence against women today.

It's part of the White Ribbon UK Campaign and looks to highlight the negative gender stereotype underpinning abuse.

Calderdale Council is backing the campaign at the town hall today.

Black Friday stabbing update: Police officer released from hospital

An off-duty police officer who was attacked as he tried to stop a suspected shoplifter has been released from hospital.

The officer was knifed in the neck, face and hand at the HMV store in Leeds earlier today.

A 36-year-old man is in custody.

Efit appeal after burglar attacks 19-year-old woman in Leeds

A 19-year-old woman was hit in the face as she fought off a violent burglar at her home in Leeds. 

Police have released an e-fit of her assailant who broke into the property in Regent's Park Terrace on Sunday.

Copyright: West Yorkshire Police

Anyone with information can contact the police on 101.

Bard of Barnsley pens poem about 'one-of-a-kind' Todmorden

The 'Bard of Barnsley' Ian McMillan has penned a poem about Todmorden in celebration of the town being recognised in the Urbanism Awards 2017.

Copyright: Halifax Courier

Watch: Stressed students get a 'pup talk' at Huddersfield Uni

A growing number of US and UK universities are using dogs to help anxious students - and the University of Huddersfield is one of them, providing "dog therapy" among a range of student welfare services.

Students are able to visit the campus "puppy room" once a month, where they get to spend time with a pair of therapy dogs trained by volunteer handler Paul Calkin.

The students say spending time with labradors Luna and Gracie helps them take their mind off their studies and other worries.

Luna and Gracie added students to their repertoire after successfully working with dementia patients:

Leeds' Peter Lines joins his son in second round

Beating the defending champion is one thing, but could you do the same when playing your son?

There's a chance Peter Lines could bump into his son Oliver as the Leeds pair are both through to the second round of the UK snooker Championship in York.

Lines (senior) knocked out defending champion Neil Robertson 6-3 at the Barbican.

But one of them will have to see off Ronnie O'Sullivan first before they can meet over the green baize.

Snooker veteran Peter has told BBC Sport his win against the defending champ was his "most pleasing ever":

'Most prolific beggar in Leeds' banned from city centre

He's been described as "the most prolific beggar in Leeds" and now he's been banned by police from asking for handouts in the centre of the city.

Richard Scott's behaviour towards shoppers and the police has led to him being given a Criminal Behaviour Order.

Copyright: West Yorkshire Police

He's been begging in the same spot on the corner of New Station Street and Boar Lane since 2012 and police say he's been involved in "turf wars" with other people begging.

The 37-year-old is not homeless and has been receiving housing benefit for the last four years, according to police.

Keeley Donovan

Weather presenter, BBC Look North

This afternoon will continue dry and cold with variable cloud and some bright or sunny spells.

There'll be a gentle northeasterly breeze and a maximum temperature of about 8C (48F).