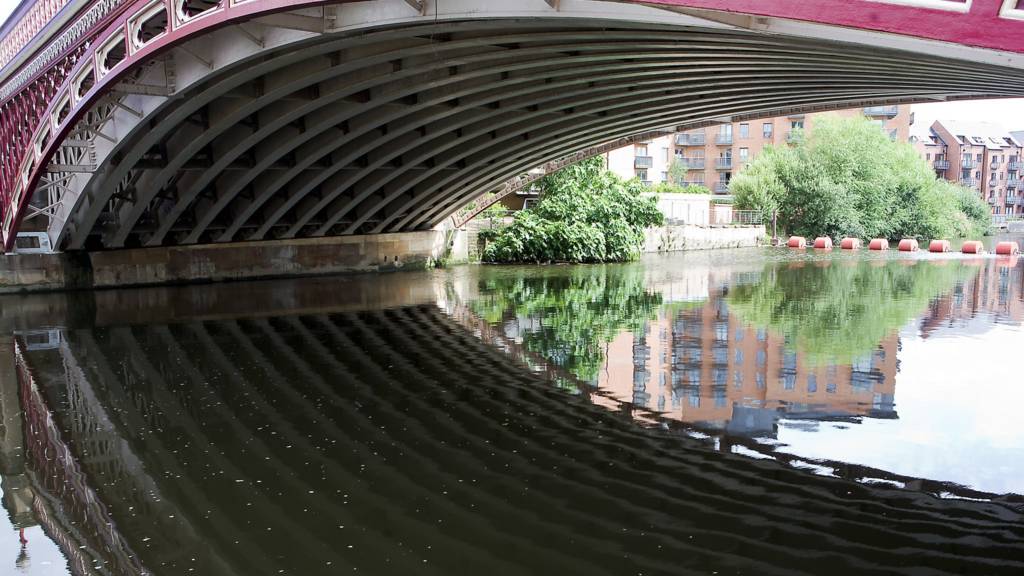 BBC Local Live: Leeds and West Yorkshire
Summary
News, sport, weather and travel updates resume at 08:00 Monday
Live updates on Friday 30 September 2016
Five things we learned today

Nick Wilmshurst

BBC Local Live, Leeds

That's it from us for this week, hope you have a great weekend. 

We'll be back from 08:00 on Monday with more news, travel, weather and sport from around West Yorkshire.

Until then, here's five things we learned today.

See you next week!

Weather: A dry evening ahead and a cold start tomorrow

Owain Wyn Evans

Weather presenter, BBC Look North

We'll hang on to further sunny spells and scattered showers this evening across West Yorkshire. Some of these showers heavy and thundery, but it will remain dry for most. A keen south westerly breeze, and highs of 15C (59F). 

It'll be a cold start to Saturday, but it'll be dry with fair amount of sunshine. But cloudier conditions reach us by the afternoon, with further heavy showers along with some bright, sunny spells. Tomorrow's highs of 13C (55F). 

Big mural in Kirkgate market in Leeds

Have you seen this great big mural going up in the news bit of Leeds Kirkgate market?

It's going to look great when it's done, can I do that last bit please?

Last of the Summer Wine exhibition centre could close

Sad news, the Last of the Summer Wine Exhibition Centre in Holmfirth could close. 

The town was made famous across the world by Compo, Clegg and Foggy and became a go-to destination in West Yorkshire. 

The centre is devoted to the long-running BBC TV sitcom, but now faces an uncertain future. 

Owner Sue Gardner, who has run it with her husband Chris for 14 years, says the attraction will probably close if it is not sold.

Travel update: Two lanes closed J26 M62

Ouch, look at those queues on the M62. We've got two lanes out between J26 and J27 eastbound.

This is just before J26. Best avoided if you can I'd say.

Copyright: Crown Copyright

Academy staff jailed for fraud: Full story

The founder of a flagship academy and two members of staff are jailed for defrauding the government out of £150,000.

Sajid Raza, 43, who set up Kings Science Academy in Bradford, Shabana Hussain, 40, and Daud Khan, 44, made payments from Department for Education grants into their own bank accounts.

The three were convicted of fraud in August at Leeds Crown Court following a six-week trial.

Raza was jailed for five years, Hussain for six months and Khan 14 months.

During the trial, the court heard Raza used money from government grants to offset his own financial difficulties and make mortgage repayments on rental properties he owned.

Four men jailed for total of 50 years for violent burglary

Four men from Leeds have been jailed for a total of 50 years after a Knaresborough couple were subjected to a terrifying armed robbery at their North Yorkshire home.

Businessman Darren Broadbent suffered knife wounds to his face, arm, leg and hand as he tried to protect his wife Rebecca as masked intruders broken into their home. The gang then demanded jewellery and watches.

Lewis Walker, 29, of Larkhill Walk and 30-year-old Joel Hutchinson, of Raylands Way, pleaded guilty to the charge of conspiracy to rob. 24-year-old Shelby Bruce, of Cross Quarry Street and Jason Henriques, 25, of no fixed abode were found guilty after a trial. 

Walker and Hutchinson, were given prison sentences of 13 years and seven months for the conspiracy to rob. Henriques and Bruce each received 16-year jail terms.

Travel update: Further delays in Leeds

And it gets worse if you're on a bus.. the delays in town are now up to an hour!

Have you seen Tim Mercer? He's been missing from Wakefield since 21 September.

Copyright: West Yorkshire Police

The 50-year-old, who lives in the Eastmoor area, is described as 5ft 8ins tall and speaks with a Yorkshire accent.

Quote Message: We would urgently like to hear from anyone who has seen Tim or who knows where he may be. It is out of character for Tim to go missing and his family are naturally very concerned." from DI Dan Tillett West Yorkshire Police

Bradford free school founder jailed for five years

The founder of the Kings Science Academy in Bradford, Sajid Hussain Raja, has been jailed for five years for fraud.

He and two others took £150,000 worth of government grants and put the money into their own bank accounts.

His sister Shabana Hussain was jailed for six months and the Finance Director Daud Khan was jailed for 15 months. 

Breaking

Jail for Bradford free school fraudsters

The founder of the Kings Science Academy in Bradford and two former staff members have been jailed at Leeds Crown Court for defrauding the Department for Education of thousands of pounds.

More to follow

Chihuahua puppies stolen in Wakefield

Two Chihuahua pups have been stolen from a house in Wakefield.

The thieves got into the house by an unlocked back door and made off with the two seven-week-old puppies.

It happened last night on Long Canning Lane in the city. If you have any information, you can contact PC Sian Williams on 101.

Travel update: Busy in Leeds

Worth bearing in mind if you're heading out from work early this afternoon

And this is the resulting problem for bus users too. It's been a very bad week for travelling in Leeds...

Warning over low sunlight

The sun is particularly annoying at this time of year...

Travel update: Delays in Leeds

It's looking a bit slow on the Inner Ring Road

Watch: Sooty makes an appearance on Look North

Forget Harry Gration and Lara Rostron, the newest and arguably best presenter on BBC Look North has to be Sooty!

Supermarkets 'use bread for marketing'

A "junk food" supermarket in Leeds says it's collecting up to two tonnes of bread products a day from mainstream supermarkets as they "deliberately bake too much bread in-store as a marketing tool".

Supermarkets have rejected the claims, saying all stores have targets to reduce waste.

But one food expert said bread is used as a loss-leader in a bid to emphasise the value of higher-priced items.

Corin Bell, director of the Real Junk Food Project (RJFP) in Manchester, told BBC Radio 4's You and Yours that fresh products are used as marketing tools because they are seen as a "mark of quality and freshness".

BBC Radio Leeds launches ambitious WW1 project

We've launched a project called "Children of the Somme", which will involve two West Yorkshire primary schools to commemorate the 100th anniversary of the Battle of the Somme.

The idea is that we will help pupils find out more about their own history and any involvement their family members might have had with the Battle of the Somme.

The project will culminate in an event at Bradford Playhouse which will see both schools coming together to perform in a final concert, showcasing everything they have learned from the workshops. That will happen on Thursday 17 November.

Travel update: Roadworks due to finish on Leeds/Bradford road due to end tonight

This will be welcome news, the evening commute in that area has been a nightmare for most of this week...