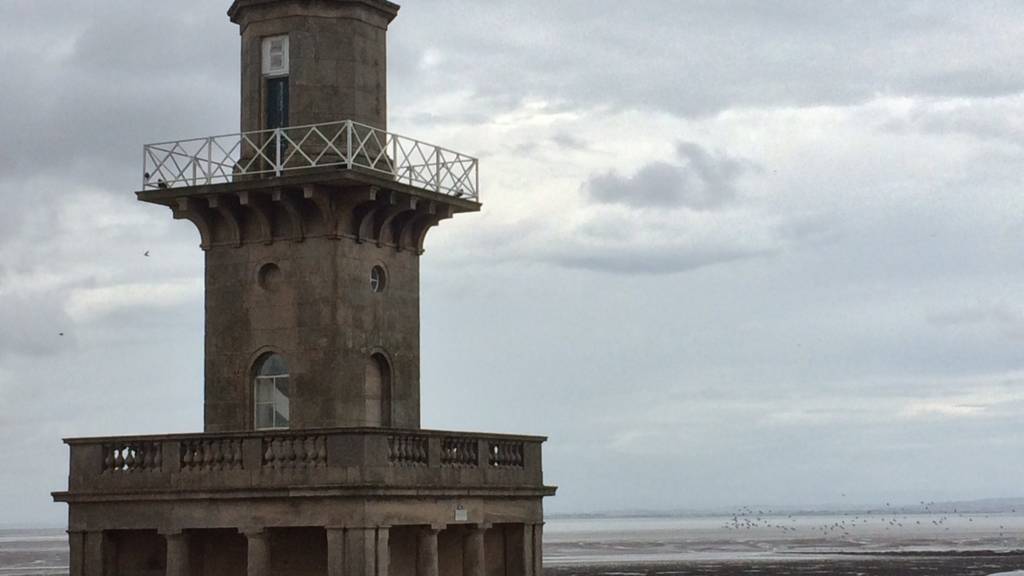 BBC Local Live: Lancashire
Summary
Updates on Wednesday 25 January
Pheasant farmer fears bankruptcy over bird flu outbreak
Man dies waiting for ambulance because 'none available'
Man held over fatal birthday crash in Fleetwood
Campaigners fight to save Penwortham Library
Our live coverage across the day

Weather: Cold with a risk of frost

Another cold and frosty night for many before skies cloud starts to build, with isolated drizzle or light snow flurries possible. There is also a risk of ice in places.

Tomorrow will start with cloudy skies, but it should gradually brighten through the morning.

It will feel cold, though, with temperatures between -1C and 2C.

Jury discharged after failing to reach verdict in slavery case

The jury in a trial of a man from Nelson who is accused of modern slavery has been discharged after they failed to reach a verdict at Burnley Crown Court.

Mohammed Riaz, 62, had denied forcing or compelling Margorsha Bienick and Michal Czesniawski into labour.

There is no decision on whether there wil be a further retrial but there will be a further hearing on 10 February.

Theatre plan for Penwortham Library

Campaigners fighting to save Penwortham Library are planning to turn the building into a theatre.

Lancashire County Council has handed over the distinctive building along with Penwortham Young Peoples' Centre to the town council. 

They now want to turn the new Penwortham Library Theatre into a community hub for local arts and voluntary community groups, as well as retaining a small library. 

The decision, which is subject to final agreement with the county council, is part of its strategy to reduce the number of libraries it runs as part of measures to reduce the authority's budget.

Latest headlines for Lancashire

Skiing: Ryding claims fourth top-10 finish

Britain's Dave Ryding has followed up his second place in the Kitzbuhel slalom on Sunday with his fourth top-10 finish of the World Cup season in Tuesday's Schladming night slalom in Austria.  

The 30-year-old was 10th, 2.25 seconds behind winner Henrik Kristoffersen of Norway.

Bretherton-based Ryding was in joint-fourth place after the first of two runs but slipped down the field in the second run.

Quote Message: I was feeling it in my legs between the runs. It was one of those days where there was such a short turnaround from Sunday. from Dave Ryding Speaking to Ski Sunday

Man died after 55-minute ambulance wait

A man died after waiting 55 minutes for an ambulance because all crews were stuck at hospitals, his family was told.  

Nurse Jo Needham has complained to the North West Ambulance Service (NWAS) over the death of her uncle Jack Skelly, 71, at his home in Burnley.

She said: "I can't be certain he would have survived but he would've had a better chance if the ambulance had arrived earlier."

NWAS said its vehicles "were waiting with patients at nearby hospitals".

Man held over birthday road death

A man has been arrested in connection with a fatal crash in Fleetwood.  

Michael Meekins, 63, was walking near Fleetwood Golf Club in Lancashire at 20:35 on Tuesday when he was struck by a car, Lancashire Police said.

He had been out with his wife who was celebrating her birthday.

Mr Meekins died at the scene on Princes Way.  

A 23-year-old man from Fleetwood has been arrested on suspicion of causing death by dangerous driving and causing death by careless driving whilst unfit through drink or drugs.

Football: Hull accept Burnley bid for Snodgrass

Hull City have accepted a bid in the region of £10m from Burnley for top scorer Robert Snodgrass.  

The Tigers, who are 19th in the Premier League, rejected a bid from West Ham earlier this month for the 29-year-old midfielder.

The Scotland international, who joined Hull from Norwich in 2014, has scored seven Premier League goals this season.

Government funding boost for Nelson

Claire Ashmore

Reporter, BBC Radio Lancashire

The leader of Pendle Borough Council says Lomeshaye Industrial Estate in Nelson is going to be expanded with the potential of creating up to 1,500 new jobs.

Mohammed Iqbal says the plans can now go ahead after the government announced £70m of funding for Lancashire in a new industrial strategy initiative.

Mr Iqbal told BBC Radio Lancashire the project will receive about £4m through the Lancashire Enterprise Partnership.

Weather: Staying cold with sunny spells

Sunny spells will continue into this afternoon, the best of which will most likely be across the south and east of the region.  

Another cold and frosty night is likely for many before increasing cloud leads to isolated drizzle or light snow flurries.

Lows down to -1C.

Farmer's bankruptcy fears over bird flu outbreak

The owner of a Lancashire pheasant farm where a strain of bird flu has been found fears it could leave him bankrupt.

The H5N8 strain has been confirmed in a flock of about 10,000 breeding pheasants at Hy-Fly Game Hatcheries Limited in Preesall.

A number of the birds have died and the remaining are set to be culled.

Raymond Holden said he had been breeding birds for 54 years and is worried the outbreak "could wipe everything out".

Cricket: Lancashire all-rounder Smith retires

Lancashire all-rounder Tom Smith has announced his retirement at the age of 31 after a series of injury problems.  

Smith was named captain of the Red Rose for the 2015 season, but only skippered the team in one game after being told he needed back surgery.

The injury kept him out for 13 months but he came back to feature in the final months of last season, only for back problems to return.

Quote Message: It's very sad and a tough decision to come to. Following some medical advice from the specialist and thinking about the long term future it has come because of injury. from Tom Smith

Is this the worst street-sweeper ever?

When people in Accrington complained about piles of litter in their street, Hyndburn Council promised immediate action.

A mechanical street sweeper was sent to deal with the problem.

Instead of removing the rubbish, the sweeper drove past the spot and disappeared. 

The incident was filmed and has now been seen around the world.

Man celebrating wife's birthday dies in road crash

A man has died in a road crash while out celebrating his wife's birthday in Fleetwood.  

The 63-year-old was walking near Fleetwood Golf Club at about 20:35 last night when he was struck by a car, police said.

He suffered fatal injuries and died at the scene on Princes Way.

Det Insp Mark Dickinson said it was "an incredibly tragic incident".

Latest headlines for Lancashire

Lancashire couple raising cash in memory of son

Two men wanted over Blackburn car fire

Two men are wanted after a car was deliberately set on fire in a residential area of Blackburn.

The men were seen running away from a burning BMW Sport in Whalley New Road on Thursday night. 

Fire crews extinguished the flames quickly and no-one was hurt, but detectives said it could have been more serious.

Police are appealing for information.

Football: Al Hashemi returns to help Morecambe

Former Morecambe co-chairman Abdulrahman Al Hashemi has returned to help the financially struggling League Two side.  

In November, Qatari businessman Al Hashemi resigned his position at the Shrimps after accusing owner Diego Lemos of misleading him over funds.

Al Hashemi met with Morecambe directors on Monday who released a statement describing Lemos' reign as disastrous.

It added steps had been taken to secure the immediate future of the club.

Brazilian businessman Lemos took over from chairman Peter McGuigan in September but the club have not seen or heard from him in 10 weeks.

Bankruptcy fears after Preesall bird flu outbreak

The owner of a farm where a strain of bird flu has been found says he is uncertain what will happen next and fears it could leave him bankrupt.

The H5N8 strain was found in a flock of pheasants at Hy-Fly Game Hatcheries in Preesall on Monday. A 1.8 mile (3km) protection zone has been put in place around the farm.  

Public Health England said the risk to humans is "very low". 

Raymond Holden said he has not spoken to an official from the Department for Environment, Food and Rural Affairs yet.

He is waiting to find out the extent of the impact of the outbreak.