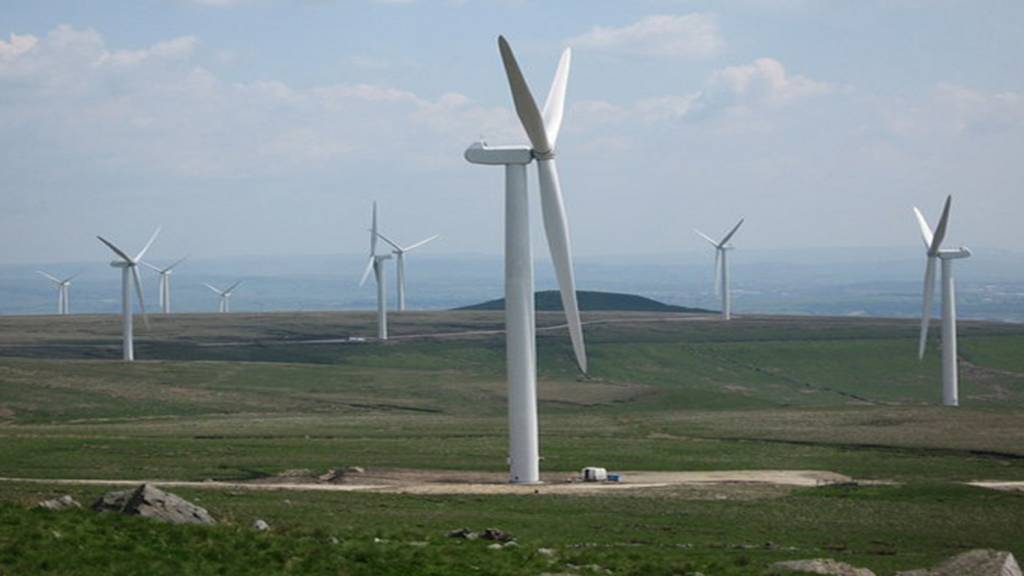 BBC Local Live: Lancashire
Summary
Updates on Monday 12 December
News, sport, weather and travel updates return from 08:00 on Tuesday
Our live coverage across the day

Weather: Cloudy with outbreaks of rain

Patchy rain will continue through the evening, and it will remain cloudy.

Lows of 7C.

National charity to take over domestic abuse work from organisations

A group of charities which helps the victims of domestic abuse say lives could be lost when their work is handed over to a less experienced organisation.

From 1 April, a national charity will be contracted to provide support for those in Lancashire living under the threat of violence, including children, and will replace a number of charities which have worked in the field for years.

Debbie Fawcett, leader of the Safer Lancashire Consortium on Domestic Violence, which is one of the charities, believes it is the wrong decision. 

She says they will lose over £1m of funding:

Quote Message: This hasn't been taking off us because we're failing - it's been given to someone else because they're cheaper.

A spokesman for Lancashire's Police and Crime Commissioner said victims of crime and domestic abuse are a key priority for the PCC and services will continue to be delivered locally.

He added that the procurement process has been undertaken for the future provision of Lancashire Victim Services and included domestic abuse services for the Lancashire County Council area. 

Football: Fylde could face trip to Stockport in FA Trophy

The draw for the second round of the FA Trophy has taken place and seen the county's only remaining side in the competition draw a tricky away tie.

AFC Fylde will have to travel to Stockport County if they get past Brackley Town in a replay tomorrow night.

The second round tie will take place in January.

Latest headlines for Lancashire

A national charity is to take over domestic abuse work in Lancashire from a group of local charities, the county's Police and Crime Commissioner's office announces
Three Lancashire libraries are to be handed over to community organisations, Lancashire County Council says
Fylde dog walkers protest over plans for new council rules which could see dog walking banned on beaches in the area 

Hospital issues plea for patients to stay away from A&E today

Lancashire County Council agrees to hand over three libraries

Three libraries in Lancashire are to be handed over to community organisations, the county council has confirmed.

It comes as the authority, which has previously closed 28 of its 73 libraries, plans to save £65m by 2018.

The authority has agreed to support the libraries at Crawshawbooth, Oswaldtwistle and Trawden with £5,000 each and an annual £1,000 grant.

Football: Preston sign Dundalk's Boyle and Horgan

Preston North End have signed Dundalk pair Andy Boyle and Daryl Horgan on deals until the summer of 2019, effective from 1 January.

Norovirus warning for people in the county

People in Lancashire are being reminded to take precautions to prevent spreading norovirus.

Public Health England says there is currently a significant number of outbreaks in care homes, schools and hospitals across the North West. 

The illness, which is more commonly called the winter vomiting bug, tends to break out during the winter months. 

The organisation is urging people not to visit others if they have the illness to reduce the risk of passing it on.  

Motorsport: Morecambe racer awarded driving honour

Morecambe's John McGuinness has said he is "proud and humbled" to join Valentino Rossi as an honorary member of the British Racing Drivers' Club.

The 23-time Isle of Man TT winner is only the second motorcycle racer to be offered membership after nine-time world champion Valentino Rossi in 2015.

A BRDC spokesman said he was being recognised for his "outstanding achievements on two wheels".

CCTV images released in Lancaster sex assault investigation

CCTV images of a man police want to speak to in connection with a sexual assault in Lancaster have been released.

Copyright: Lancashire Police

Lancashire Police say the assault happened at about 14:45 on Saturday, when a 19-year-old woman was attacked on Milking Stile Lane. 

A member of the public who intervened, causing the attacker to run away, has now come forward to help with the investigation. 

Officers are asking anyone with information to contact them.  

Police car crashes into lamppost

An investigation has been launched after a police armed response vehicle hit a lamppost yesterday.

The crash happened at about 09:30 on Sunday when police were responding to an emergency call.

The car crashed into a lamppost at the junction of Whalley New Road and Brownhill Drive in Blackburn. 

Two officers who were in the vehicle at the time received minor injuries. No other vehicles were involved.

Latest headlines for Lancashire

An investigation is launched after a police car hit a lamppost in Blackburn at the weekend
Dog walkers from Fylde protest over plans for new council rules which could see dog walking banned on beaches in the area
Lancashire County Council hands over three libraries and community centres to organisations as part of cuts it needs to make to services by 2020

Special Christmas cards designed for Lancashire County Council

Lancashire County Council's official Christmas cards have been designed by looked after children this year to highlight the need for more foster carers in the county.

Copyright: Lancashire County Council

The countywide competition involved foster children drawing a picture on a winter or Christmas theme. 

The entries were judged by the council's chief executive Jo Turton and leader Jennifer Mein, who use the winning design on the authority's official card.

Ms Mein said she was "proud" to be sending out the cards and of the message they represent:

Quote Message: Each week, we need to find loving homes for around 20 children in Lancashire.

Quote Message: We particularly need more foster carers to look after teenagers and groups of siblings and give them a loving home whilst they can't live with their families.

Sport: Preston North End sign defender and winger

Long-awaited M55 link road could start within months

Football: AFC Fylde face FA Trophy replay

AFC Fylde face a trip to Brackley Town on Tuesday after playing out a draw in the first round of the FA Cup.

The Coasters will find out later who they will meet in the second round if they get past the Northamptonshire club.

Chorley, the other local side playing the first round, failed to take advantage of a home draw and went out to Guiseley.

Latest headlines for Lancashire

Lancashire County Council hands over three libraries and community centres to organisations as part of cuts it needs to make to services by 2020
Dog walkers from Fylde protest over plans for new council rules which could see dog walking banned on beaches in the area

Police launch an appeal for a man who was seen with a five-year-old girl after she was briefly separated from her mother in a Colne supermarket

Dog walkers protest over new council rules

A group of dog walkers from Fylde have been protesting against plans for new rules by the council, which could see dog walking banned on Lytham St Annes and Fylde beaches in June next year.

Organised by Fylde Orders for Dog Control Action Group, the protesters made their stance at the weekend. 

They believe the rules are part of an "increasing trend" to ban dog walkers and would limit socialisation for both them and their dogs.

The council launched their six week consultation on 5 December, and said that although the plans involve some new limits, other restrictions currently in force would be lifted.

Residents upset by plans for 'noisy' rail improvement work over Christmas

Plans to carry out "noisy" improvement work in the Euxton and Buckshaw Village areas over Christmas Eve, Christmas Day and Boxing Day, have left residents feeling upset.