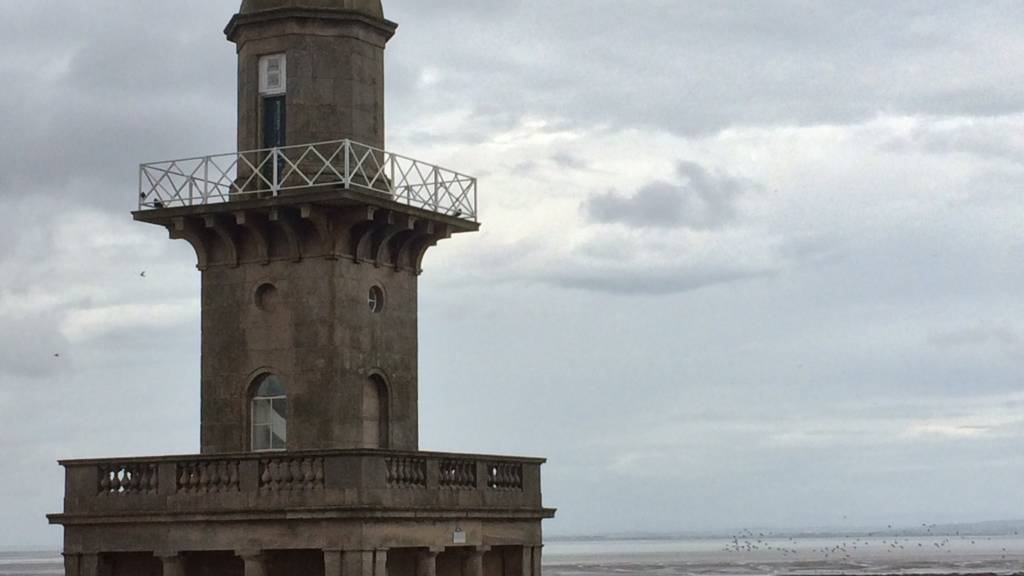 Summary
Updates on Monday 24 October
News, sport, weather and travel updates return from 08:00 on Tuesday
Our live coverage across the day

Weather: Chilly night with patchy frost forming

Charlie Slater

BBC Weather presenter

It will be dry and clear which will allow patchy frost and fog to form in places.  

Temperatures in rural spots will drop to around 4C.

Autumnal evening over Rivington

Appeal to save 'gravity-defying' skate pipe

A Blackpool skateboarder is appealing to save a skate park full pipe from the scrap heap.

Ramp City in Blackpool has the country's only full pipe but it is due to be replaced by a roller rink.

'Big Woody', 52, from the resort, who helped bring the ramp to the park said it was "part of British skateboarding history".

Latest headlines for Lancashire

The forgotten war of the conscript soldier

Sixty-five years ago thousands of British conscripts were sent to Egypt to defend the Suez Canal in the wake of rising Egyptian nationalism. Poorly trained and under-equipped, they faced a brutal and bloody situation, protecting British interests in a conflict they wanted no part of.  

Copyright: Emmanuel Clark

In October 1951 a tense stand-off between the British and Egyptian governments broke down over the number of UK troops stationed in the country. In response, the British government mobilised 60,000 troops in 10 days, in what was described as the biggest airlift of troops since World War Two. 

It was the beginning of the end of Western control of the Suez Canal and the start of the three-year Suez Emergency, which has been described as a "forgotten war fought by a forgotten army".

Just weeks after completing basic training, the dock worker from Fleetwood was sent to Egypt. "Everybody had to go in and if you were stuck in a mundane job you looked forward to it," he said. 

Green movement needs an "urgent rethink" over energy sources, says former Greenpeace leader

While opponents claim fracking would desecrate the countryside, pollute water supplies and produce thousands of tonnes of global warming gasses, a former Greenpeace leader disagrees. 

Stephen Tindale said an "urgent rethink" is needed over energy sources and claimed it was time to "frack on".   

In a personal film from Lancashire for the Daily Politics soapbox series, he said: "If we want to keep the lights on, and stop burning coal, it's time for green campaigners to stop saying 'frack off' and time to say 'frack on'."

Woman killed in village house blaze

A woman has been killed in a fire at a house in Chatburn near Clitheroe.

The victim, who has not been identified, was pronounced dead after the blaze at a home in Greenfield Avenue, Chatburn, at about 08:15.

She was discovered in a first floor bedroom, a spokesman for Lancashire Fire and Rescue Service said.

Firefighters from Clitheroe and Hyndburn attended and an investigation into the cause of the fire is ongoing, the spokesman added.

Football: League Managers Association boss says Allardyce could return

League Managers Association boss Richard Bevan believes Sam Allardyce could return to football management.  

The former Blackpool and Blackburn boss left his role as England manager in September after 67 days in charge. 

Richard Bevan says there is nothing stopping him making a return at some stage. 

Morecambe Bay tunnel plan revealed

Plans have been announced which would see a tunnel under Morecambe Bay built to house electricity cables from Cumbria.

The tunnel will be used to link the new nuclear power station at Moorside near Sellafield to the electricity network. 

It is part of a wider scheme by National Grid to reduce the impact on the Lake District National Park.

Cancer patient dismisses doubts over chemotherapy benefits

A Preston man who has cancer says chemotherapy should remain an option for terminal patients after the Academy of Medical Royal Colleges included it in a list of 40 treatments and procedures which they say offer little or no benefit to patients.

In 2012, father-of-three Ben Ashworth was diagnosed with bowel cancer and told he only had months to live. 

Mr Ashworth, who is a keen marathon runner, says the treatment can make a huge difference.

Five-vehicle smash blocks M6

A section of the M6 is closed so the air ambulance can land after a five-vehicle smash.

The northbound carriageway, near junction 31, Samlesbury, will remain closed for some time.

A rolling road-block is in place.

Severe accident: M6 Lancashire northbound

BBC Travel

M6 Lancashire northbound severe accident, between J29 for M65 and J30 for M61 affecting Charnock Richard Services.

M6 Lancashire - M6 closed, queuing traffic and long delays northbound between J29, M65 (Lostock Hall) and J30 M61, because of a multi-vehicle accident. Congestion to Charnock Richard Services.

Check local traffic and travel reports for:

Football: Dyche pleased with 'two quality goals' in Burnley win

Burnley manager Sean Dyche praised "two moments of quality" after his side score a late winner in a 2-1 victory over Everton on Saturday.

Scott Arfield's 90th-minute winner gave the Clarets their third win of the season in a match dominated by Everton at Turf Moor.  

Weather: Dry and chilly this afternoon

Mostly dry and bright this afternoon, with some sunny spells across the county.  

Mist and frost patches could form in places this evening, with temperatures dropping to 5C.

Blackpool has high diabetes amputation rate

People living with diabetes in some parts of England are eight times more likely to suffer an amputation than others, latest figures show.  

Blackpool is ranked seventh on the list with 4.5 amputations per 1,000 adults with diabetes between 2012 and 2015. The figures equate to 136 amputations during that period.

Mansfield and Ashfield, along with Scarborough and Ryedale top the list with 4.9 amputations per 1,000 adults.

Latest headlines for Lancashire

Public hearing to discuss proposed boundary changes

A public hearing over proposed boundary changes in North Lancashire will be discussed at a public hearing in Lancaster later.

Initial Boundary Commission plans published in September grouped Lancaster, Morecambe and Heysham together and put Carnforth, Silverdale, the Lune Valley, Scotforth and Lancaster University inside a new North Lancashire constituency.

The government plans to reduce the number of MPs to 600 from the current 650.

'Shifting Sands' landscape wins national photography award

A photographer has been awarded one of the top prizes in the Landscape Photographer of the Year awards.  

Copyright: Tony Higginson

Tony Higginson's "Shifting Sands" picture, taken at Silverdale, won the Your View award category.

An exhibition of winning entries will be held at London Waterloo station from 21 November.  

Man held over 'girl snatch attempt'

A man has been arrested on suspicion of attempting to abduct a teenage girl after a high-speed police chase through Formby and Southport.  

The driver of a white van reportedly approached a girl in Litherland at about 19:30 on Sunday.

The van later drove towards a police car and an officer, detectives said.

It was then allegedly driven on the wrong side of the Formby Bypass before being stopped in Southport at 20:15.