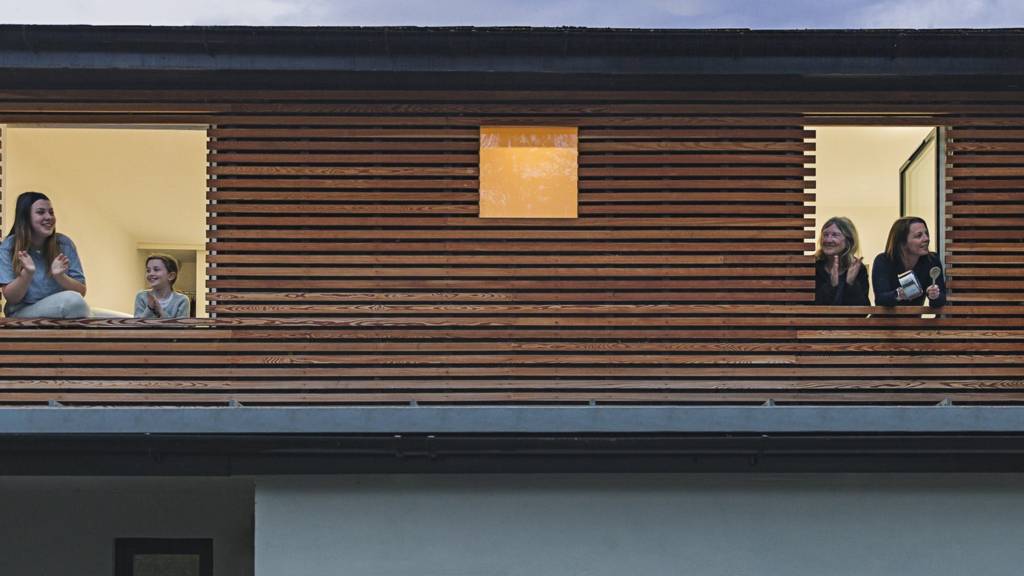 Business helpline extended throughout lockdown

Businesses in Kent will be able to get help to get through the crisis, after the county council put £100,000 forward to keep a helpline running until the end of the year.

The helpline is run by the Kent and Medway Growth Hub, with experts on hand to advise on all aspects of running a business.

Quote Message: I know how hard the prospect of another national lockdown is, and we will do everything we can to support local businesses, many of which have already suffered. Ultimately, we will come through this and there will be relief for businesses, livelihoods and people's lives." from Roger Gough Leader, Kent County Council

Copyright: Kent County Council

Image caption: Roger Gough, Leader, Kent County Council

Council gives thousands of food vouchers to families over half term

Kent County Council (KCC) says it gave almost 20,000 food vouches to vulnerable families to help them feed their children during the October half- term holiday.

KCC launched a helpline and webpage so families with children eligible to receive free school meals could request vouchers to spend on food outside of term time.

The leader of the council, Roger Gough, said: "No child should ever go hungry and I am very pleased that we have been able to support some of Kent's most vulnerable families."

The principal of Skinners' Kent Academy in Tunbridge Wells, Hannah Knowles, has thanked the authority for giving financial support to families during the October break, which she said would otherwise would have cost the school £5,700.

Covid-19 cases in Brighton and Hove rise

Most new cases of coronavirus in Brighton and Hove were in young people in the week up to 20 October, the city's council said, although the number of cases rose most steeply in those aged 60 or older.

In the latest published data, there were 208 confirmed new cases of Covid-19, with a significant rise also seen among people aged between 20 and 59 years old.

A council spokesman said: "This is equivalent to a weekly rate of 140 new cases per 100,000 residents.

"The city's rate was lower than the England average, which was 229 per 100,000, but it was higher than the south east of England which was 115 per 100,000 during the same period."

The council's Director of Public Health, Alistair Hill, said: "Our goal is to emerge from lockdown with much lower rates of Covid-19 in the city and hopefully be at the lowest national alert level, Tier 1."

MP sees second lockdown as 'only option'

Bob Dale

BBC Live reporter

Eastbourne MP Caroline Ansell says she voted in favour of a second lockdown despite having "grave concerns" about the damage it will do the town's economy.

She said she believed it was the only option to protect vulnerable and older people and the NHS, having seen the rate of Covid-19 infections in Eastbourne rise from 20 per 100,000 people to 100 per 100,000 in the space of a few weeks.

Copyright: Caroline Ansell

Quote Message: Every sinew now needs to be stretched to get test and trace responding quickly so we can identify local infection spikes much earlier. This is the way to go back to some form of normal and to avoid any further lockdowns, especially while a vaccine is not with us." from Caroline Ansell MP MP for Eastbourne

Ms Ansell urged people in the town to buy online from local businesses and volunteer if they can.

More details on the Parliamentary debate can be found here.

Remembrance events to be on doorsteps and online

Bob Dale

BBC Live reporter

With Remembrance Sunday falling during England's second lockdown, people are being urged to mark the day by observing the two minute silence on their doorsteps.

Traditional events, such as the march past and service at the war memorial in Worthing planned for this weekend, have had to be cancelled.

Instead, wreaths will be laid at memorials across Adur and Worthing district, and a pre-recorded service played over the council's Facebook page at 11:00 GMT.

Copyright: Adur and Worthing Council

Image caption: The Mayor and Mayoress of Worthing, Steve Hinton from the Worthing Veterans' Association, Parade Marshall Kevin Maynard and Commander Nobby Hall at Worthing War Memorial

Lewes Bonfire off, but train services still restricted

Bob Dale

BBC Live reporter

Southern Rail has cancelled services to several stations around Lewes this evening, to discourage people from travelling to the town for Bonfire Night.

The town's traditional event, one of the biggest Bonfire Night celebrations in the country, has been cancelled because of lockdown, but there are concerns large numbers could still turn up.

Because of this, from 17:00 GMT trains will not stop at Lewes, Cooksbridge, Glynde or Southease.

Chancellor Rishi Sunak announces increased support for workers in the UK as furlough payments are extended by five months.

Bob Dale

BBC Live reporter

Council tips across Sussex will stay open during the current restrictions.

However, East Sussex County Council is asking householders to cut the amounts they take, and try to use kerbside collections as much as possible.

Council works to keep library services available

Bob Dale

BBC Live reporter

Library services will still be available during lockdown in East Sussex, despite all 17 of its library buildings being shut.

Users will be able to order books online or by phone, and then pick them up from the front entrance of their local library.

Copyright: East Sussex County Council

Anyone who needs to access computers for services such as universal credit can pre-book a session by calling 0345 60 80 196.

Online books, audiobooks, newspapers and magazines are available through the eLibrary service here.

'Stick to the rules,' urges Sussex Police

Sussex Police has reminded people to abide by the regulations of the latest national lockdown.

It has urged everyone to "pull together and stick to the rules".

In pictures: Quiet roads in Kent as second lockdown introduced

Here's a view of the M20 near Ashford looking noticeably quiet.

The top picture taken today shows a high-speed train running alongside the deserted motorway, while the bottom picture shows the M20 on the first day of the national lockdown in March.

Brighton brawl: Man seriously injured in 20-person fight

A mass brawl erupted in Brighton on the eve of lockdown involving a group of about 20 people.

Sussex Police were called to Montpelier Place at 22:15 GMT on Wednesday.

One man suffered serious injuries and was taken to Royal Sussex County Hospital for treatment, where he remains in a serious condition. Two men were arrested nearby and remain in custody.

Copyright: Eddie Mitchell

Covid: New care home visits guidance in England defended by minister

New guidance for care homes in England will give people "more opportunities to see loved ones in a safe way", the care minister and Faversham MP, Helen Whately, has said.

She said the government had to strike a balance to allow visits during lockdown but also keep residents and staff safe.

It is suggested care homes introduce Covid-secure floor-to-ceiling screens, visiting pods or window visits.

However, charities and Labour have criticised the government for advising measures that won't be practical.

Lockdown number two is not as strict as the one in spring. What can you still do?

Second lockdown: Warning not to host private Bonfire Night events

Brighton and Hove City Council is calling on people not to host private Bonfire Night events this year amid the second lockdown in England.

The restrictions, which started today, ban seeing people in their gardens unless they are in their support bubble.

East Sussex Fire and Rescue Service is also asking people not to take risks, over worries of extra pressures being placed on the NHS and other emergency services.

All public firework displays and Bonfire Night celebrations in Sussex have been cancelled, the city council said in a statement.

The co-chairperson of the city council's tourism, equalities, communities and culture committee, Councillor Steph Powell said: "It's a real shame, but this Bonfire Night it's vital that we put the battle against coronavirus first.

"I know so many of us will want to mark this occasion, but please do not invite friends or family over.

Scenes from last orders before lockdown in Brighton

People in Brighton and Hove were among those letting their hair down before England's lockdown came into effect, as the hospitality industry shut down at 22:00 GMT last night.

Pictures from around the city showed crowds in the streets.