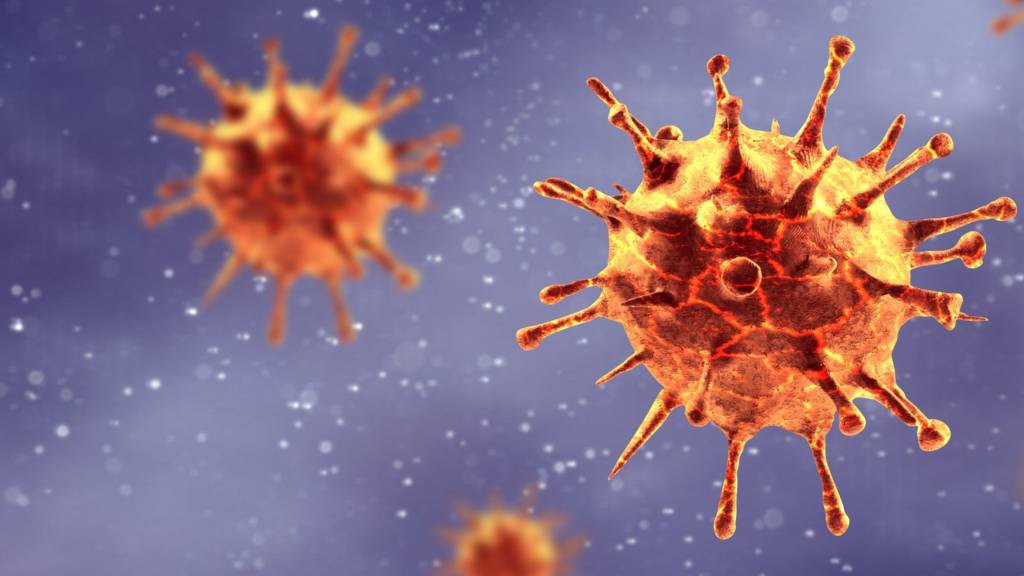 By The Visual and Data Journalism Teams

BBC News

By The Visual and Data Journalism Team

BBC News

By Flora Carmichael and Marianna Spring

BBC Trending

Goodbye from BBC South East live

Thanks for joining us. That's it from us at BBC South East live after another fast-paced week of coronavirus developments.

We'll be back bringing you more coverage of coronavirus in Kent, Sussex and Surrey from first thing Monday morning.

In the meantime, if you think there's a story we should be covering, you can email us or contact us via Facebook and Twitter.

Twitter name change to discourage tourists

Visit Brighton, the official Brighton and Hove tourist board, has changed its name on Twitter to DoNotVisitBrighton #StayAtHome.

It comes after thousands of beachgoers defied the government's social distancing advice.

Prime Minister Boris Johnson announced stringent new rules on Monday meaning people should only leave their homes for limited purposes during the coronavirus pandemic.

They include being allowed to take daily exercise but the Coastguard said beaches should only be used by those who lived close to them.

Free DAB radios for over 70s

Vulnerable people aged over 70 are to be offered free DAB digital radios as millions are forced to stay in their homes and isolate because of the coronavirus outbreak.

BBC local radio is teaming up with manufacturers, retailers and a loneliness charity in order to ensure as many people as possible have access to news, information and companionship.

It will be giving away DAB digital radios to people nominated by local radio listeners as part of the BBC's Make A Difference campaign, which was launched in the wake of the coronavirus outbreak.

It is running across all 39 BBC local radio stations in England and is aimed at connecting communities.

From Monday, anyone can nominate someone for a free radio by completing an online application form at www.wavelength.org.uk/radiohero

Volunteers recruited to record 'life under lockdown'

Residents in Hastings are being asked to consider taking part in a project to record their experience of living through the coronavirus pandemic for future generations.

In a project launched today, Hastings Museum and Art Gallery is seeking volunteers willing to record their experiences of living under lockdown and how their lives have changed as a result of the virus.

Participants would be asked to keep a daily journal, charting the day-to-day experiences and the impact of the virus on ordinary life.

Kim Forward, leader of Hastings Borough Council, said: "Coronavirus has transformed every part of our lives in just a few weeks.

"We are experiencing restrictions on our daily lives that have never happened at any point in our country's history before.

"As this is such an important point in our history, we believe it's essential for the museum to start recording what's happening.

"We're recruiting volunteers to keep a journal about their experience of living through the coronavirus crisis."

Centre set up to distribute food supplies

Copyright: Eastbourne Borough Council

Eastbourne Borough Council has set up a distribution centre to supply food parcels to 2,000 vulnerable residents in the seaside resort.

Sourcing food supplies that would have normally been used by now-closed hotels and restaurants, the food parcels include items such as pasta, baked beans and tea bags.

Council leader David Tutt said "I am incredibly proud of the way council employees are responding to this crisis and putting the interests of our residents first and foremost."

School makes visors for coronavirus assessments

Copyright: Tonbridge School

A Kent school is making visors to protect NHS staff as they carry out assessments of those presenting with symptoms of coronavirus.

The Design Technology department of Tonbridge School is producing the visors for NHS staff who will be assessing patients at a new assessment centre in the school's sports centre car park.

The assessment centre, due to open next week, will only see people who have been advised to attend after callng 111.

Will Biddle, a DT teacher at the school, says he will be making the designs available to other schools so they can also produce the disposable visors for the health service.

The visors are being made by pupils and staff at the school at the rate of about 40 per day.

The Skinners' School in Tunbridge Wells says it is providing goggles from the science department to local medical centres to help protect doctors and nurses.

One of the school's minibuses is to be used as a hospital taxi.

By Hazel Shearing

BBC News

The South East joins Clap for Carers tribute

Bob Dale

BBC Live reporter

At 2000 GMT last night, people came out of their houses and opened their windows to applaud NHS staff tackling the coronavirus pandemic.