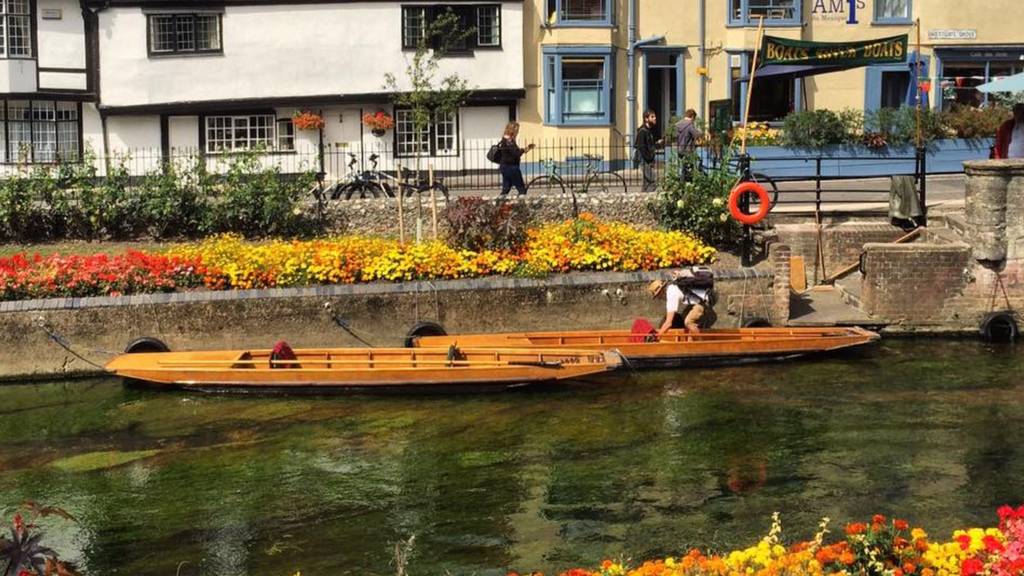 Summary
Our live coverage has now ended
Updates from Tuesday 23 August
'I really enjoyed giving birth'

The number of pregnant women using hypnobirthing, a combination of self-hypnosis and controlled breathing, at the Darent Valley Hospital in Dartford has risen dramatically.

Breaking

Armed police stop taxi

A taxi has been stopped by armed police on the A2 London-bound near the Ebbsfleet turnoff. More to come soon.

Rachel Mackley

Weather Presenter

A heatwave warning has been issued for Kent for the rest of the week.

Lorry hits railway bridge

Calais Jungle: 'Close camp to stop trafficking'

The 'Jungle' camp in northern Calais should be closed down, according to Dover MP Charlie Elphicke. 

He says it's become a magnet for people traffickers trying to smuggle the vulnerable into the South East. 

Hypnobirthing: 'It may sound airy fairy, but I believe it'

The number of mothers-to-be signing up for hypnobirthing at the Darent Valley Hospital in Dartford has doubled year-on-year.

A lorry driver caught smuggling more than £205,000 in cash out of the UK in a plastic bin bag has been jailed for three years, after an HM Revenue and Customs investigation.

Milos Dukic, from Slovenia, was stopped by Border Force officers at the Port of Dover as he attempted to board a ferry to Calais in February 2016.  

Investigators found that the cash smuggled by Dukic was from an illegal tobacco scam.

Dukic pleaded guilty at Canterbury Crown Court on 30 June 2016 to one count of money laundering by concealing criminal property. He was sentenced today.

Should prisoners work on farms?

Staff shortages on Kent's farms could be solved by putting prisoners to work, according to a Kent-based recruitment expert. 

He's written to local prisons to suggest that inmates coming to their end of their sentences could be put forward for work placements.What do you think? Send us an email and let us know. 

Breaking

#Southernstrike: GTR responds

Responding to the news that another 48 hour strike is planned by the RMT union, Southern Rail operator Govia Thameslink Railway has just released a statement.

Quote Message: Passengers and staff will once again be appalled by the RMT's decision to hold yet another strike. We are moving forward with our plans for the benefit of customers after nine months of fruitless attempts to reach an agreement. Claims that safety is at risk are just untrue. The independent rail safety body has said so, and nearly half our trains run without conductors already." from Alex Foulds Passenger Service Director, Southern Rail

Claire Cottingham

Local Live reporter

Gillingham travel to Watford tonight, in the second round of the EFL Cup

They've not progressed to the third round since 2005-06, beating Portsmouth 3-2 at Priestfield - which was also the last time they beat Premier League opposition in the competition.

Full commentary will be available on BBC Radio Kent, play begins at 1945 BST.

Breaking

Another Southern strike

The RMT union has just announced another round of strikes, due to a dispute with Govia Thameslink Railway over the role of guards.

Union members will walk out for 48 hours on Wednesday 7 September.

Quote Message: Our fight is with the company and the Government who have dragged this franchise into total meltdown. We share the anger and frustration of passengers and we cannot sit back while jobs and safety are compromised on these dangerously overcrowded trains." from Mick Cash General Secretary, RMT

'All we want to know is if we inspired a generation'

Claire Cottingham

Local Live reporter

Great Britain's record-breaking Olympics team arrived back from Rio to jubilant scenes when they landed in Heathrow earlier today - and before she even got off the plane, Chatham trampolinist Kat Driscoll spoke to us. 

Public Health England has issued a heatwave alert for Kent. The extreme weather is expected to last until Friday.

'He was a loved pet and we are devastated'

Claire Cottingham

Local Live reporter

A cat owner from Kent says she's absolutely distraught after her pet went missing and was put down after being handed in to the RSPCA but before she had been able to arrange to collect him. 

Sandra Hall says she contacted the charity eight times after her cat Kitty was handed in, but by the time someone called her back he had been put to sleep. The RSPCA says the cat's microchip details hadn't been updated and two vets decided that the animal was unwell and it was the right decision.  

Big Brother eviction, cars and cats on stage, and Bake Off's back. Here's our showbiz bulletin.