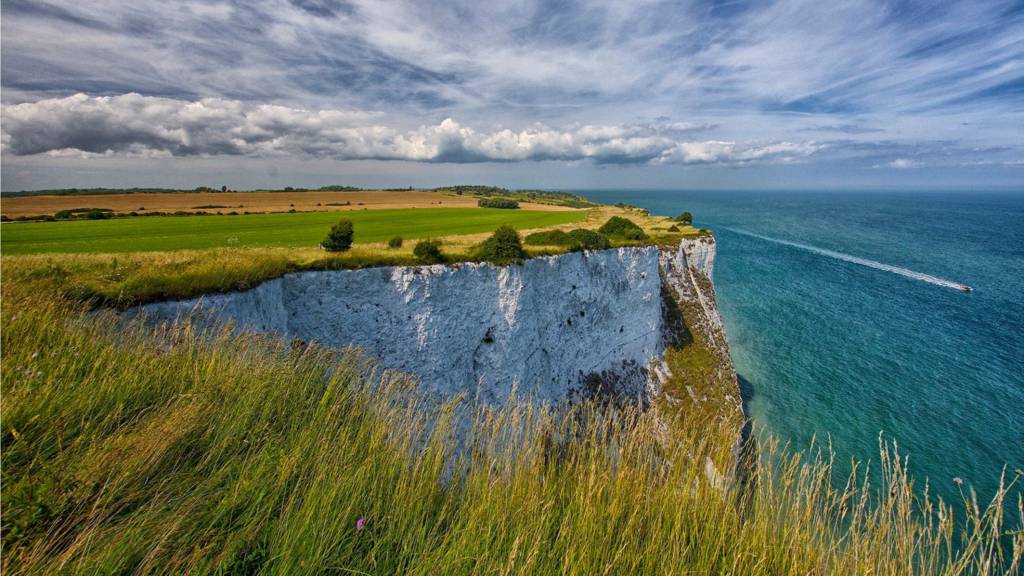 Summary
Updates on Tuesday 2 August 2016
Southern: '60% of full timetable to run' during strike

Southern says it expects to be able to run 60% of its full timetable during next week's five-day RMT union strike, starting on Monday.   

Parent firm Govia Thameslink (GTR) wants to use new trains where the driver operates the doors using CCTV, but the union fears job losses and has raised safety fears about the move.  

Image caption: Southern hope to run 60% of its full timetable during next week's strike

'It's not a merger, it's a collaboration'

The South East's troubled ambulance service, SECAmb, could be merged with another trust.

The possibility's been raised at a meeting of the trust's senior staff and its board of governors.

There's already a plan in place for SECAmb to "learn" from the South Central Ambulance service which covers Hampshire and the Thames Valley area.

Roger Daltrey on a steam train!

The Who frontman and steam train enthusiast Roger Daltrey has opened a new restaurant and station facilities on the Romney, Hythe and Dymchurch Railway at Dungeness. 

Our reporter Jane Witherspoon has been to meet him. More on BBC South East Today at 18:30 BST on BBC One.   

Creditors' meeting called at Dreamland

Margate's Dreamland amusement park has racked up debts of more than £14m and is likely to end up being sold, according to administrators. You can read our story here.  

A creditors' meeting has been called by administrators on Thursday.  

Image caption: Dreamland has debts of more than £14m

A spokesman for Thanet District Council said: "The meeting is a normal part of any administration process and does not affect daily operations of Dreamland, which is open for business as usual. The council has been provided with assurances that there is a bright future for Dreamland." 

'Jungle' ruling overturned

The Home Office has won its appeal against a landmark ruling allowing four Syrian refugees living in the so called "Jungle" camp in Calais to come to Britain.

Police concern over mental health workload

Unprecedented levels of detentions under the Mental Health Act in Kent have led police and crime commissioner (PCC) Matthew Scott to set up a review. 

He has said about a third of Kent Police time is now spent dealing with cases involving mental health when it is not necessarily the right response. 

Georgina Burnett

BBC Weather

A cool and wet start for August. Here's my latest forecast.

Driver denies charge in Westerham Costa Christmas tragedy

An 87-year-old man has denied killing a woman on Christmas Eve when his car crashed into a Costa Coffee shop in Westerham.

On this day...one, three, five years ago

Operation Stack is finally lifted, drilling begins for oil in Sussex and a unique wedding in a treehouse. On this day...one, three, five years ago. 

Ambulance trust may merge

BBC South East Today's health correspondent, Mark Norman, has some news about South East Coast Ambulance Service...

Mental health detentions: 'I remember covering my ears all the time'

Kent's Police and Crime Commissioner says he's concerned by the number of times that officers are having to detain people under the Mental Health Act. 

Suzanne Williams had to spend a night in a police cell after suffering a mental breakdown because no hospital beds were available.

Did you know...? 1976 heatwave facts

August may have got off to a bit of a dreary start but 40 years ago Kent was in the grip of a gruelling heatwave and drought.

There were standpipes on the streets, a hosepipe ban and a Minister for Drought was appointed.

Here are three things you may not have known about the heatwave of 1976.  

Man denies killing woman in Christmas Eve Costa crash

Image caption: David Lord has pleased not guilty

An 87-year-old man has pleaded not guilty to killing a woman who died when his car ploughed into a coffee shop.

David Lord, from Westerham, denied causing Valerie Deakin's death by dangerous driving in Kent on Christmas Eve.

Ms Deakin, 74, of Udimore, East Sussex, died when Mr Lord's Audi crashed into the Westerham branch of Costa.

Image caption: Valerie Deakin was sitting near the window at the Costa coffee shop on Christmas Eve

Mr Lord was given unconditional bail at Maidstone Crown Court but no date has yet been set for his trial.

Two men and two women were taken to hospital after the crash. Another woman was treated for minor injuries.  

You've got to see this.

A critically endangered female Rothschild giraffe, born last week at Port Lympne Wildlife Reserve near Ashford, takes her first steps.

It looks like the sun will not be making an appearance in Kent today. For a more detailed forecast click here.

Image caption: No chance of sunshine today

Health bosses tackle staff recruitment issue

Mark Norman

BBC South East Health Correspondent

I've been to Medway Maritime Hospital to see how they appear to be successfully tackling the problem.

The trust had been heavily criticised by regulators for putting patients at risk by relying on agency staff.

At times last year they had a vacancy rate of 65%, but today the rate is just 23% - and they're aiming for a 10% rate by the end of this year. 

Dreamland operator has debts 'over £14m'

Margate's Dreamland amusement park has racked up debts of more than £14m and is likely to end up being sold, according to administrators. You can read our story here.

Meanwhile, the park's iconic Scenic Railway has been closed for a few days for essential repairs. Here are some facts about the ride.

Here are the top stories from Kent's local newspapers this morning:

KentOnline: Senior nurse Hester Wilson, from Kennington, spared jail for affair with inmate at Maidstone Prison

Kent News: Campaigners opposed to the weapons industry in Kent are set to cycle across the county in protest this weekend

Kent and Sussex Courier: Details of two people arrested in relation to an air weapon shooting in Rochester last night have been released by Kent Police

Police raid flat after 'air gun shooting'

This is the dramatic moment police raided a flat in John Street, Rochester, just after 17:00 BST on Monday.

It followed reports of an air gun being fired at people. A man and a woman sustained minor injuries, and two men were arrested.

Footage by Paul Mizon.