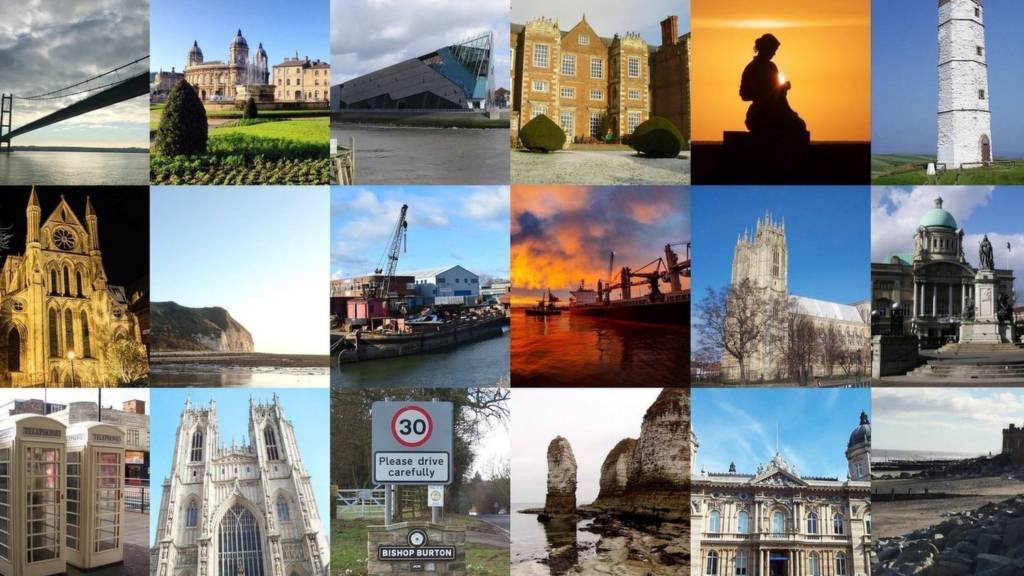 East Yorkshire and northern Lincolnshire breaking news: Latest updates
Severe accident: M18 East Yorkshire southbound

BBC News Travel

M18 East Yorkshire southbound severe accident, between J7 for M62 and J6 for A614.

M18 East Yorkshire - Two lanes closed on M18 southbound between J7, M62 (Langham) and J6, A614 (Thorne), because of a multi-vehicle accident. Traffic is coping well.

To report traffic and travel incidents dial 0330 123 0184 at any time

Here are the headlines from our Lincolnshire newsroom so far:

Hull and East Yorkshire top stories

The top stories so far from our Hull newsroom today include:

Witnesses sought after crash involving car and ambulance

Humberside Police want to speak with anyone who might have seen a collision between a white Ford Fiesta and an ambulance on Messignham Road in Scunthorpe.

The incident happened on Tuesday afternoon.

While four people and a child were in the vehicles, no-one suffered serious injuries.

Officers are appealing for anyone with any dashcam footage to also come forward.

Watch: Tonight's weather forecast

The weather will stay fine this evening with late sunshine.

It will then be another dry night with mainly clear skies, although there could be a few patches of mist or fog forming.

Light winds and lows of 3C (37F).

Here's my full forecast:

Woman hit by cement mixer

A woman's been hit by a cement mixer on Holderness road in Hull.

Humberside Police says she suffered serious injuries and has been taken to hospital.

The road is currently closed.

Comets aim to keep unbeaten run in Scunthorpe

Workington Comets take their unbeaten start to the new speedway season to Scunthorpe tonight in the Championship.

Copyright: Workington Comets

They'll also have the new British Under-19 champion Dan Bewley in their side, after he won last night's event at Ipswich.

Tomorrow night's fixture with Scunthorpe at Workington was postponed because the Comets have so many riders away on international duty.

Hollywood star headed for Bridlington panto

A Hollywood actress is coming to Bridlington this winter - to be a fairy!

Marina Sirtis, known to millions as Deanna Troi in Star Trek: The Next Generation, will be headlining in the panto Jack and the Beanstalk at the Bridlington Spa.

She'll be playing the fairy and the show's run will be from Friday 14 December until Sunday 6 January.

Scunthorpe pub gets listed status

A Scunthorpe pub has been given a Grade II listing from Historic England.

Copyright: Ian S/Geograph

The Queen Bess Public House is one of five quirky post-war pubs to be given the status.

It's named after a record-breaking blast furnace at the steelworks, and is one of the best-preserved surviving examples of a pub built by a major brewery in the decades after the World War Two.

The Queen Bess was built for the brewery Samuel Smith's and opened in 1959.

Watch: Moment stranded JCB is finally rescued from sea

A stranded JCB stuck in the sea off Hornsea for a month has been freed.

Several efforts have been made to remove the vehicle over the past few weeks without success.

Three diggers were used this afternoon to helped to pull it back onto the beach.

Serial killer Dennis Nilsen died after surgery

Serial killer Dennis Nilsen died of complications following surgery, a coroner's inquest has heard.

Nilsen who admitted killing at least 15 people in the 1970s and 1980s, died in Full Sutton prison, East Yorkshire on Saturday.

Hull Coroner's Court heard he was take to hospital in York on 10 May after complaining of stomach pains.

The 72-year-old had an operation to repair a ruptured abdominal aortic aneurysm.