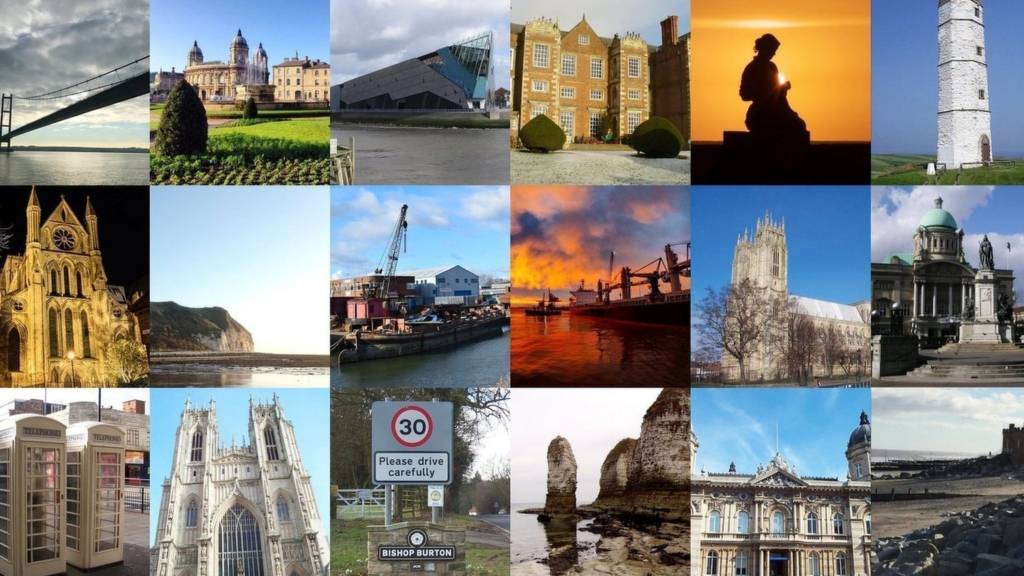 East Yorkshire and northern Lincolnshire breaking news: Latest updates
Severe accident: A1098 Lincolnshire both ways

BBC News Travel

A1098 Lincolnshire both ways severe accident, between Middle Thorpe Road and A1031 Humberston Road.

A1098 Lincolnshire - A1098 Taylor's Avenue in Grimsby closed in both directions between the Middle Thorpe Road junction and the A1031 Humberston Road junction, because of an accident.

To report traffic and travel incidents dial 0330 123 0184 at any time

The top stories for our area today

The top stories for East Yorkshire and northern Lincolnshire so far today include:

Coming up on Look North this evening

Here's Peter Levy with a look at tonight's programme:

Weather: Patchy rain and breezy

It's been a well and truly miserable day and it is not looking much better for Saturday unfortunately.

The rain should ease a bit overnight, before returning tomorrow.

Feeling quite chilly too.

Scunthorpe BHS building will be home of new market

The former BHS building in Scunthorpe has been bought by the council.

The authority says the space will be used create "a bright and new market in the town."

The regeneration of Scunthorpe Market is part of a wider £60m scheme to improve the town centre.

Quote Message: This is the next step in creating a modern new market for the people of Scunthorpe and wider North Lincolnshire" from Councillor Rob Waltham Leader, North Lincolnshire Council

Fault on Hull Trains' evening service

If you're travelling to London this evening, Hull Trains says one of its services will be terminating at Doncaster because of a fault on the train.

It's the 19:11 Hull to King's Cross service.

Hull Trains says tickets will be accepted on the Virgin East Coast service from Doncaster.

Crime rise due to improved recording

A 15% rise in reported crime in the Humberside Police area is down to better recording of incidents, the force says.

The latest crime statistics from the Office for National Statistics (ONS) show more than 85,000 offences in 2017 compared to just over 74,000 in the previous year.

The ONS statistics show domestic burglary has gone up 62%, with burglary overall down 2%.

The number of sexual offences rose by 11% with 2,487 offences compared to 2,243 the year before.

Quote Message: We, like most other forces in England and Wales, have seen an increase in overall recorded crime over the last 12 months. Preventing crime is something that's a real priority for us and we've been praised in our latest HMIC inspection for the way we use our understanding of our communities to help people protect themselves and their families." from Deputy Chief Constable Chris Rowley Humberside Police

Teenage cyclist injured in resort hit-and-run

A teenage cyclist has been injured in Bridlington after he was hit by a car which failed to stop, say Humberside Police.

Officers say the 16-year-old suffered injuries to his back in the incident on St Anne's Road in Bridlington at 07:30 on Tuesday 25 April.

The boy was taken to hospital for treatment.

Police want to speak to the driver of the car involved and are asking for anyone with information to come forward.

Staff at Humber Teaching NHS Foundation Trust told pay delayed

Staff at the Humber Teaching NHS Foundation Trust have been told their pay will be delayed, the BBC understands.

An email to all staff, seen by BBC Radio Humberside, said that due to unforeseen difficulties, the April salary payment didn't arrive in people's accounts at midnight last night as originally planned.

Staff have been told they will be paid by the end of business today.

The Humber Teaching NHS Foundation Trust issued a statement this afternoon:

"Our staff will be paid on their allocated pay day.

"We have worked hard, and at some expense, to ensure this happens."

Van Dyck masterpiece on display in Hull from tomorrow

A baroque masterpiece by the artist Van Dyck is in place and ready to go on display to the public in Hull tomorrow.

Copyright: Ferens Art Gallery

The work called Charles I has been loaned to the Ferens Art Gallery from the Royal Collection.

It'll be on show until 29 July.

Vandal causes £100,000 damage at Cleethorpes station

Police are looking for a man who smashed train windows and caused around £100,000 of damage at Cleethorpes station.

British Transport Police (BTP) say the man used a tool to smash windows at the station at around 01:00 on Tuesday, 9 January, before boarding a train and smashing the windows.

It's then believed the man went on to the bus depot and smashed windows there, causing £10,000 worth of damage.

Officers believe the incidents may be linked to another offence at Cleethorpes Station on Wednesday, 27 December, where two men went on to the tracks and caused severe delays to train services.

The man was wearing grey jogging bottoms and a dark coloured coat with his hood up.

BTP is appealing for anyone with information to come forward.

It looks like a pretty miserable afternoon for East Yorkshire and northern Lincolnshire, with further spells of rain.

Sand sculpture trail for Beverley

A trail of giant sand sculptures is going to be created in Beverley.

Copyright: Paul and Remy Hoggarth

Local artist Paul Hoggard (pictured) and his partner Remy are behind the idea.

They have created sand sculptures in locations around the world and say they eventually hope to create 12 sculptures in the town including a replica of Beverley Minster.

And what happens if it rains?

Well Paul says the sculptures will be encased in glass and can last for years!

Open-top bus tour will return to Hull

Hull's open-top bus tour is going to return to the city this summer.

The Hull Explorer started running last year as part of City of Culture and the bus company EYMS says it proved a success.

It says the route will be similar to last year and prices will be frozen.

The bus will start running over the early May bank holiday weekend, May half-term, and over the summer holidays.